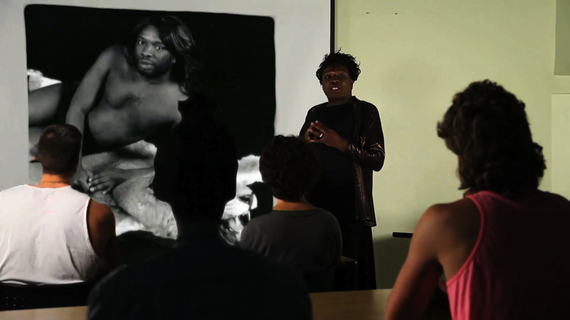 Apart from teaching my two Harvard courses VES 66 Music Melodrama and Performance Art and VES 69k A Soap Opera Within Itself this semester, I created a new web series based on my 2006 art video Conversations Wit De Churen V: As Da Art World Might Turn. The original is in the public collections at The Metropolitan Museum of Art and The Whitney Museum of Art and in the private Rubell Family Collection where it has been featured in the traveling exhibition 30 Americans, which opened in December 2008 in Miami and is currently on view at Frist Center for the Visual Arts in Nashville, Tennessee until January 12, 2014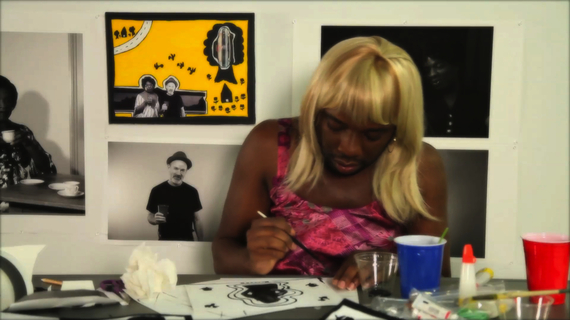 The new version continues to center around Katonya, Big Feet Freddy, and Sholeva Sure's melodramatic journey through 'their' contemporary art world, but also introduces a set of new characters.
It stars myself, Natasha Lyonne, Leo Fitzpatrick, Tunde Adebimpe, Sara Stern, Gabe Culver Mendola, and Steve Loff. It was shot at Arts@29 Garden Harvard, where I am an artist in residence and Linden Street Studios where my classes meet. Here are the first two episodes 1.1 Historicizing Fish and 1.2 Katonya's Commission. Check it out here and on Visionaire! And don't forget to leave your thoughts below!