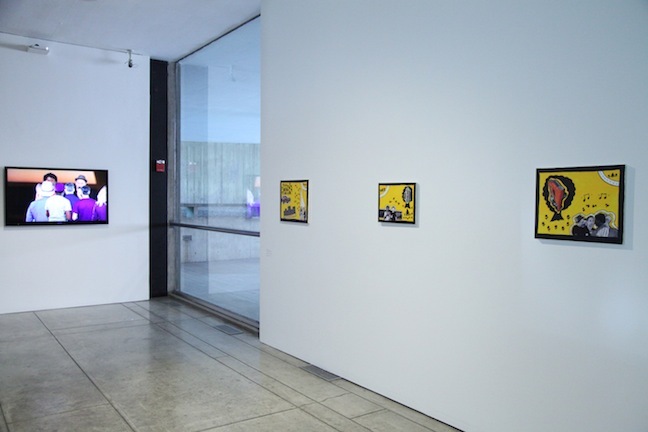 installation shot of my work in the Visiting Faculty Exhibition at The Carpenter Center for the Visual Arts, Harvard. Fall 2013
This Fall I am teaching two courses in Harvard's Visual and Environmental Studies department and taking up residence at Arts @ 29 Garden, a space dedicated to collaboration, experimentation, and art-making amongst faculty, students, and visiting artists.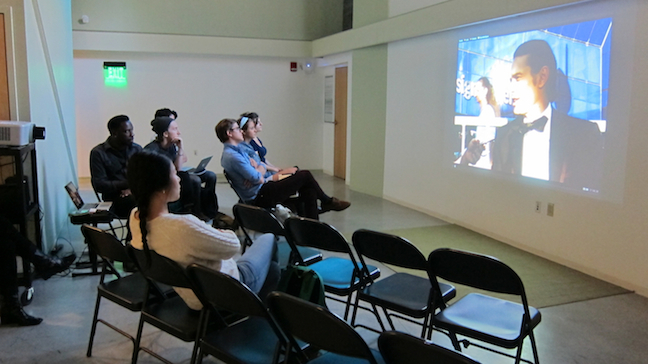 watching Francophrenia during class at Arts @ 29 Garden Harvard
On Tuesday, September 17th, the first visiting artist for the course VES 66 Music, Melodrama, and Performance Art was James Franco, who we skyped after an intimate screening of Francophrenia, a behind the scenes, feature length, experimental mockumentary, in which he stars as himself and the General Hospital character Franco. I also appear as Kalup Linzy/Kalup Ishmael. In this course, we engage with work that utilizes experiments in sound and image that include, but are not limited to early television, soap operas, classic Hollywood cinema, electronic music, music videos and specific moments in the history of performance art. Reflecting the archetypical hero's journey, students will create a short performance on film or video with a central character that calls upon experimental sound, voice, music and environments.
The students were very excited to chat with him about his work and even more excited that he offered to do it again at the close of the semester!
Tunde Adebimpe from TV on the Radio will visit in October.
For the second course VES 69K A Soap Opera Within Itself, TV executive and art patron Maria Arena Bell, artist-actor Leo Fitzpatrick, and actress Natasha Lyonne will visit. Concerned with various forms of melodramatic narrative and performance, which include American soap operas, Spanish telenovelas, and classic Hollywood cinema, students will produce, write, direct, edit, and/or perform in a collaborative short film or video work. The first half of the semester will be a collective concept. In the second half, students have the option of breaking into groups or working individually.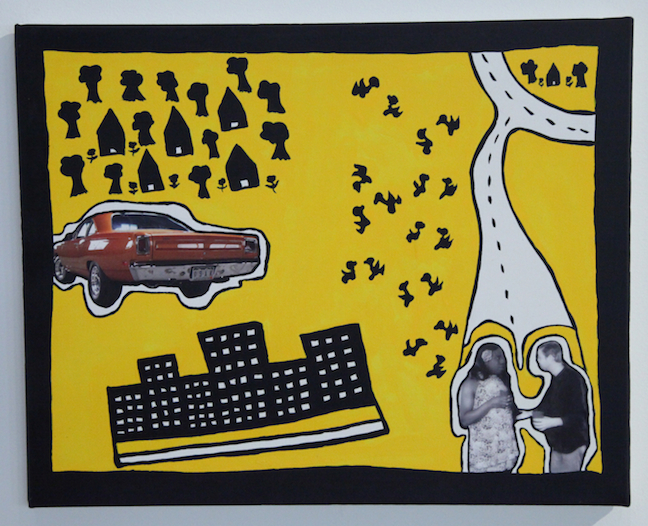 "Taiwan and TP #1...One Life To Heal" 12" x 16" gouache and collage. 2013. courtesy of the artist.
For the residency, I will shoot a new series based on my 2006 art video As Da Art World Might Turn. On Thursday, September 26, 7 pm, as an extension of the Visiting Faculty exhibition, I will perform a rare live vocal to the feature film screening of my project Romantic Loner at the Carpenter Center for the Visual Arts. Free and open to the public.
Are digging my approach as a visiting artist at Harvard?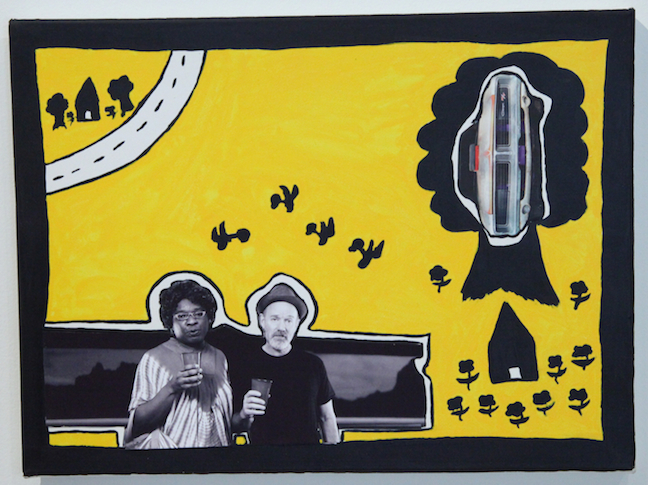 Teresa and Christian #1...One Life To Heal" 16" x 20" gouache and collage. 2013. courtesy of the artist.