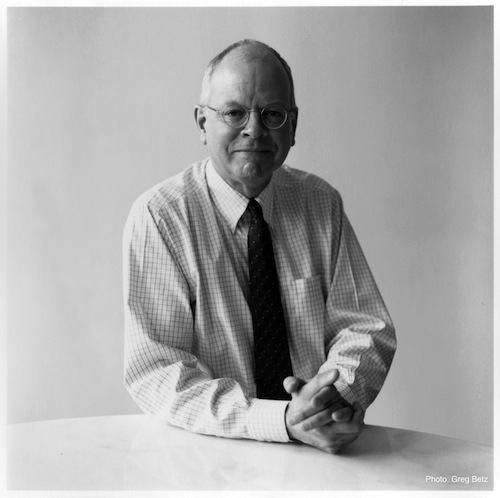 A renowned designer for the prestigious Skidmore, Ownings and Merrill, David M. Childs has had quite the journey to becoming one of the most powerful architects' in New York City.

It is with the new One World Trade Center that Childs' will undoubtedly leave his most lasting impression. The recreation of the famous building has been quite the topic of controversy, however Childs' has never been shy to a challenge.
Childs' ambitions to bring something new to the design world stemmed from his early years as a graduate from the Yale School of Architecture. After being commissioned by Senator Daniel Patrick Moynihan to work on the redevelopment of Pennsylvania Avenue Childs' began to bring his flair to the industry and form a name for himself.

In 1971 Childs' met the man that would take his career to new heights: Nathaniel Ownings a founding partner of Skidmore, Ownings and Merrill hired Childs' to help open their firm in Washington, D.C. In his over five decades of experience, Childs' has been responsible for some of the most notable buildings in both New York and Washington D.C.

However, David M. Childs has never just relied on talent but courage, saying, "I wanted to raise the level of everyday development as much as I could." With the vast amount of architectural competition in New York City, the well-established presence and praise David receives only further proves his value.
It was my great pleasure to have the chance to speak with David this week.
1. Whom do you credit for inspiring you to be the person you are today?
Helen Childs (no relation, unfortunately) Boyden, the wife of the headmaster of Deerfield Academy, who ably taught me advanced algebra and chemistry, but whose wisdom on integrity, curiosity and loyalty among many other and more important matters in life, I think about every day.
2. What is your favorite get-away-from-it-all destination?
Our cabin at the very top of a small mountain in the Adirondacks. Looking out over 6 million acres of forest quickly puts into proper perspective what I do every day.
3. How do you define your personal style?
Architecturally, I try for it to be simple, not preconceived and appropriate to the program and location. In my life, pretty much the same.