In this week's Q10 interview, we're visiting with Carol Woolton, Jewelry Editor at British Vogue and author of "Drawing Jewels For Fashion."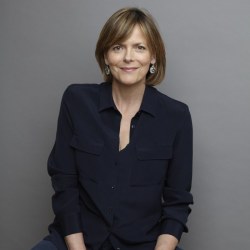 1. Whom do you credit for inspiring you to be the person you are today?
Growing up when it's all about cheap quartz watches and costume jewelry I was inspired reading old copies of Harper's Bazaar and Vogue and how Diana Vreeland flamboyantly advised readers to wear fine jewels.

2. What is your favorite get-away-from-it-all destination?
The Highlands of Scotland - the valley of the juniper near Inverness.
3. How do you define your personal style?

Plain - colors and unfussy styles - a neutral backdrop for jewelry.
For the full Q10, please visit the Kara Ross Facebook page.