Each week, I will feature fascinating people from the world's of fashion, architecture, design, culinary, entertainment, and sports.
I choose this format as it provides you with an insider's peek into what motivates and makes them the influencers that they are.
This week, I got a chance to chat with legendary photographer Terry O'Neill.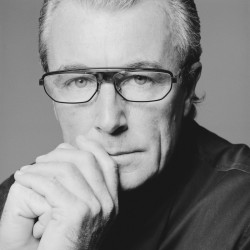 1. Whom do you credit for inspiring you to be the person you are today?

I remember the moment when I decided that I was going to be a photographer: it was when I first saw the work of W. Eugene Smith, the noted American photojournalist. I based all my early style of photographs on his work...so I've got a lot to thank him for!
2. What is your favorite get-away-from-it-all destination?

I love to go to New York and to immerse myself in the restaurant and art culture there. I lived there for a period of 10 years and now it's in my blood. I really miss it.
3. How do you define your personal style?

Casual! And easy!!
To read the entire interview, please visit the Kara Ross Facebook page.