I am proud to be an American designer and a member of the Council of Fashion Designers of America. This is the honor I cherish with respect and humility. The general public is largely aware of many important initiatives and causes that the CFDA supports and organizes, such as high-profile events like Fashion Targets Breast Cancer, Fashion's Night Out, Fashion of Haiti and the CFDA Awards and others. I applaud the work of Steven Kolb, CEO of the CFDA, and Lisa Smilor, Deputy Director, for all of the support and services they provide to designers like myself and to our members. They have installed important programs like the Business Services Network and Professional Development.
Often the audience out there has a stereotypical notion of a designer as a dramatic diva (especially like those characters portrayed on reality TV shows), and people think that we are all narcissistic egomaniacs. The reality is that most designers are extremely hard-working and courageous individuals. They fight every day to have their collections made by coordinating numerous aspects of the production process, and fight even harder to bring those products to market and reach their customers. In reality, the majority of the CFDA members are small business owners who provide livelihood for many families and struggle to keep moving forward every season. This might sound like a clichᅢᄅ, but it is that undeniable American spirit that embodies all of them.
I am also proud to create my handbags and fine jewelry here in New York City and to employ skilled U.S. workers in the process. I urge all of my fellow CFDA members and any entrepreneurs reading this blog to support companies and services that keep and create jobs in the USA.
So in celebration of the CFDA -- its 50th anniversary and its wonderful exhibition entitled "IMPACT 50 Years of American Fashion" at the museum at FIT -- I interviewed the CFDA's Steven Kolb.
Steven Kolb
Head of CFDA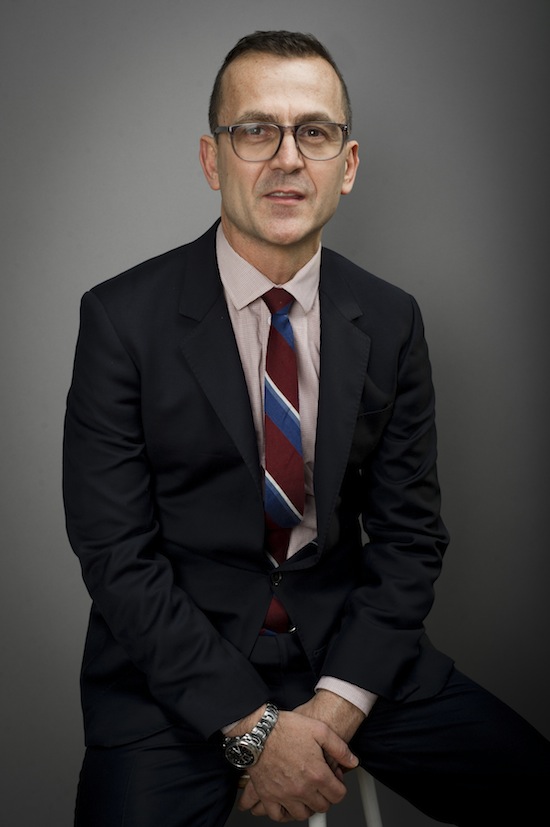 Photo: Joe Schildhorn BFAnyc.com
1. Whom do you credit for inspiring you to be the person you are today?
My parents. They always encourage me and support me in my choices no matter what.
2. What is your favorite get-away-from-it-all destination?
My house in Hawley, PA. It is surrounded by trees and connects to me to nature.
3. How do you define your personal style?
Please log onto my Facebook page Kara Ross NY LLC to read my full interview with him in Q10 section marked with icon button on the page. Celebrate American Design and celebrate America!