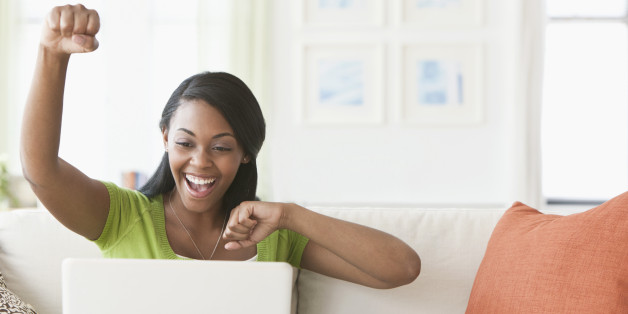 Everybody knows that it's not cool to air your dirty laundry on Facebook. I mean, come on, nobody really wants to know about your sexless marriage. Why? Because it forces them to think about their own sexless marriage. It's basic human instinct to make everything you read about you, so keep that stuff off Facebook, okay? There are other places on the Internet to discuss your issues.
At VProud, we have a vibrant and opinionated community of women who are not afraid to speak their piece about some very sensitive topics. Here are some of the most interesting discussions that happened in 2014:
1. Sleep Divorce.
What's a sleep divorce, you ask? Well it's when a "happily" married couple decides that they can't stand to sleep next to each other anymore because one of them snores or the other one has night terrors or wets the bed or something. So, they sleep in separate rooms and make dates for sex. Sounds dysfunctional, right? Think again. Sleep divorce is working for lots of couples so stop judging and watch this.
2. Circumcision.
Apparently, there are these people called "Intactivists" who are very anti-circumcision. The CDC came out with a recommendation that folks should snip the tip off their little bundle of joy for health reasons, the Intactivists went bonkers and it was awesome.
3. Bipolar Disorder.
This year in bravery, regular women were speaking out about their personal battle with bipolar disorder. Some women were saying that they were misdiagnosed with depression, so their bipolar went untreated for years. The discussion is around whether it's possible to end the stigma surrounding mental illness.
4. Suppressing Same-Sex Desires.
Even though for many of us, 2014 was the year of marriage equality and gay baby showers, for lots of women, exploring same-sex desires is still a scary prospect and very much taboo for some of the .
5. Street Harassment.
Some women are bothered by street harassment, but many are NOT. We were surprised by the sentiment of many women who said they felt flattered by men cat-calling them on the streets of New York City, and furthermore, when it didn't happen, they felt sad.
6. FDNY Standard Cuts:
The FDNY is apparently considering cutting their physical requirements to get more female recruits and the ladies, well, are not happy about it. Most women who gave an option said that safety standards of America's Bravest should not be lowered for the sake of diversity, because... SAFETY.
Surprised by some of this? Don't be.
For more from Karen Cahn, follow her on VProud.