Rest in Peace Snooks.
We lost New Orleans musician Snooks Eaglin this week, and when I asked my husband Jeff about his memories of their gigs back in the day, he described Snooks telling him, "Hey Jeff, play this" as they traded riffs. Also playing was former Tipitina's stage manager Rickie Castrillo, and being blind Snooks asked Rickie what kind of bass Jeff was playing; it was a Fender fretless. Snooks' death is a great loss to the city - he counted Robert Plant, Eric Clapton and Paul McCartney among his fans. This town feels off balance without him, and post-Katrina Rickie's gone too - he now lives on the East Coast. Mardi Gras has become a pilgrimage for hundreds of thousands of us who lived here before the levees blew.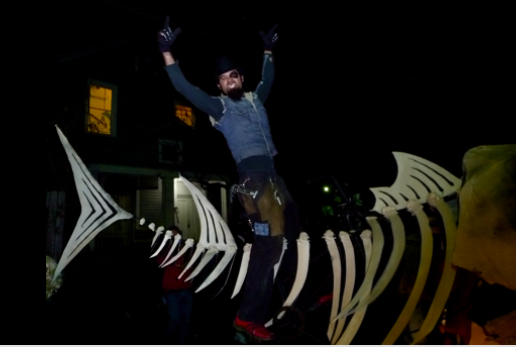 "Next year in Jerusalem," is how Rev. Goat Carson describes our pilgrimage. The first year post-Katrina I watched a krewe march through the French Quarter as Row versus Wade. By the end of a long day, Row was struggling not to fall over in his portable boat and and we cheered him on from a Royal Street balcony. It felt like things were back to our version of normal for one day. Zatarain"s is lobbying to make Mardi Gras a national holiday and although I don't know if it would survive translation, I applaud the effort because things are different here.
In New Orleans you get more hugs in one week than in a year anywhere else the country. It's a huggy town and we need the love more than ever with Governor Jindal grandstanding by turning down millions in Stimulus Plan unemployment assistance during Mardi Gras week (talk about getting buried in the local news cycle).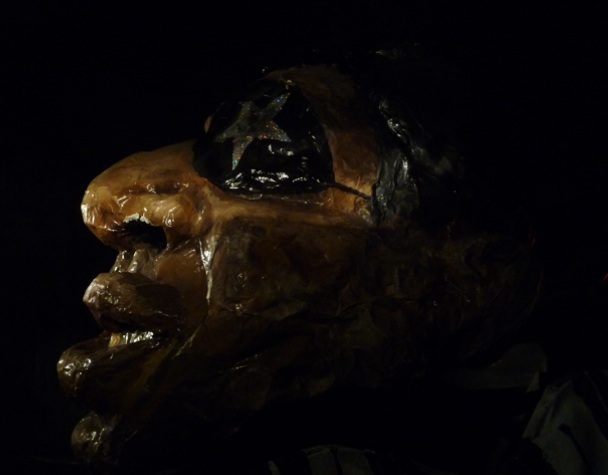 Tonight is the Krewe of Oak Parade, which stands for for Outrageous and Kinky. Outrageous and Goofy would be a better description, since I'm about to greet former members of the Olympic Drinking Team in whatever incarnation they take this year. New Orleans is the perfect city for writers - there is such a richness of spirit it drew in Tennessee Williams, Truman Capote, Richard Ford and Ellen Gilchrist.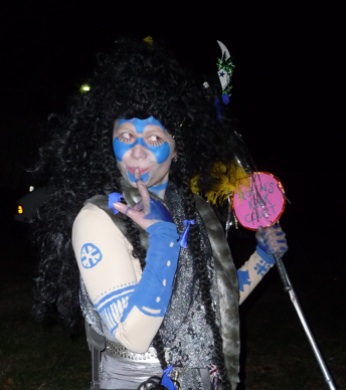 These are photos from OAK tonight. Anyone down in New Orleans working on a 2009 album of their own is welcome to lay them on us. Hannah Ingber Win asked for photos from Carnival in Brazil, and there's a tribe of commenters with enough Mardi Gras stories under their belt to last well into the next Carnival season unless they're too busy attending the greatest free party in the world.