P.R. Nelson, also known as Prince, blew Austin's South By Southwest festival away at a show hosted by Samsung last night. The concert was promoted with Twitter hashtag #thenextbigthing, though Prince may be better suited to hashtag #eternalpurplerockgod. It reminded me of the Super Bowl in New Orleans, where big shows rolled in the shadow of ever-bigger shows in a corporate battle for biggest. All with their own hashtagged branding message.
If last year was the year of the South by Southwest killer app, this was the year of the aspirational hashtag. Plastered on posts and building wraps all over Austin, hashtags brewed by marketing teams offered the chance to win entrance to not so secret "secret" shows. It's the new ad on the side of the barn, secret show hashtags.
But at the heart of SXSW, Sixth Street is still full of musicians hoping to be next year's Next Big Thing. Industry insiders gather to see what will still sell, whether it be some combination of branded streaming or old-fashioned touring until the wheels fall off. Labels are transitioning from disc to digital, commercials are the new A&R rep, crowdsourcing is the new cash advance and YouTube is the new publicist. In the musical instrument expo center, I saw a No Talent Required banner. Hoping that doesn't catch on. The business model seems to be social media engagement for eventual funding for eventual product for even more social media engagement. And so on, in an endless loop.
In the heart of all this change, South by Southwest is still full of fans and musicians doing double takes in hotel lobbies to see who's who. My husband Jeff was there to attend the National Academy of Recording Arts and Sciences gathering, and promote New Orleans CD Patrons of the Saint for Micah McKee and Little Maker. Micah's been gigging all weekend and didn't make it to Austin. He was playing a solo gig last year in New Orleans when author and music lover Allison Davis heard him and asked to buy his CD. But there wasn't one. So she signed on as executive producer, and booked Jeff as producer for Patrons of the Saint. After a year in Blue Velvet Studios, it's been independently released.
Now Wonder Days is in rotation on the soundtrack of New Orleans, WWOZ-FM, and CD's are selling briskly at Louisiana Music Factory, on Amazon.com if you're not in New Orleans, and on iTunes.
All this proves that as cynical as we can get about the prospect of anyone discovering anyone, it happens. After the Patrons of the Saint CD was released, Ogden Museum After Hours curator Libra LaGrone said she hasn't been so sure a band would make it since hearing Mumford & Sons in a hotel lobby at South by Southwest. When you believe in an album, CD, download, or whatever we're calling them now, that's music to your ears.
So if you get a chance, give Wonder Days a spin on Soundcloud below. There's a guitar explosion halfway through. And Chichen Itza with its unique horn mix. And watch for Micah McKee and Little Maker at next year's South By Hashtag, or whatever we're calling it by then. In the meantime, rock on.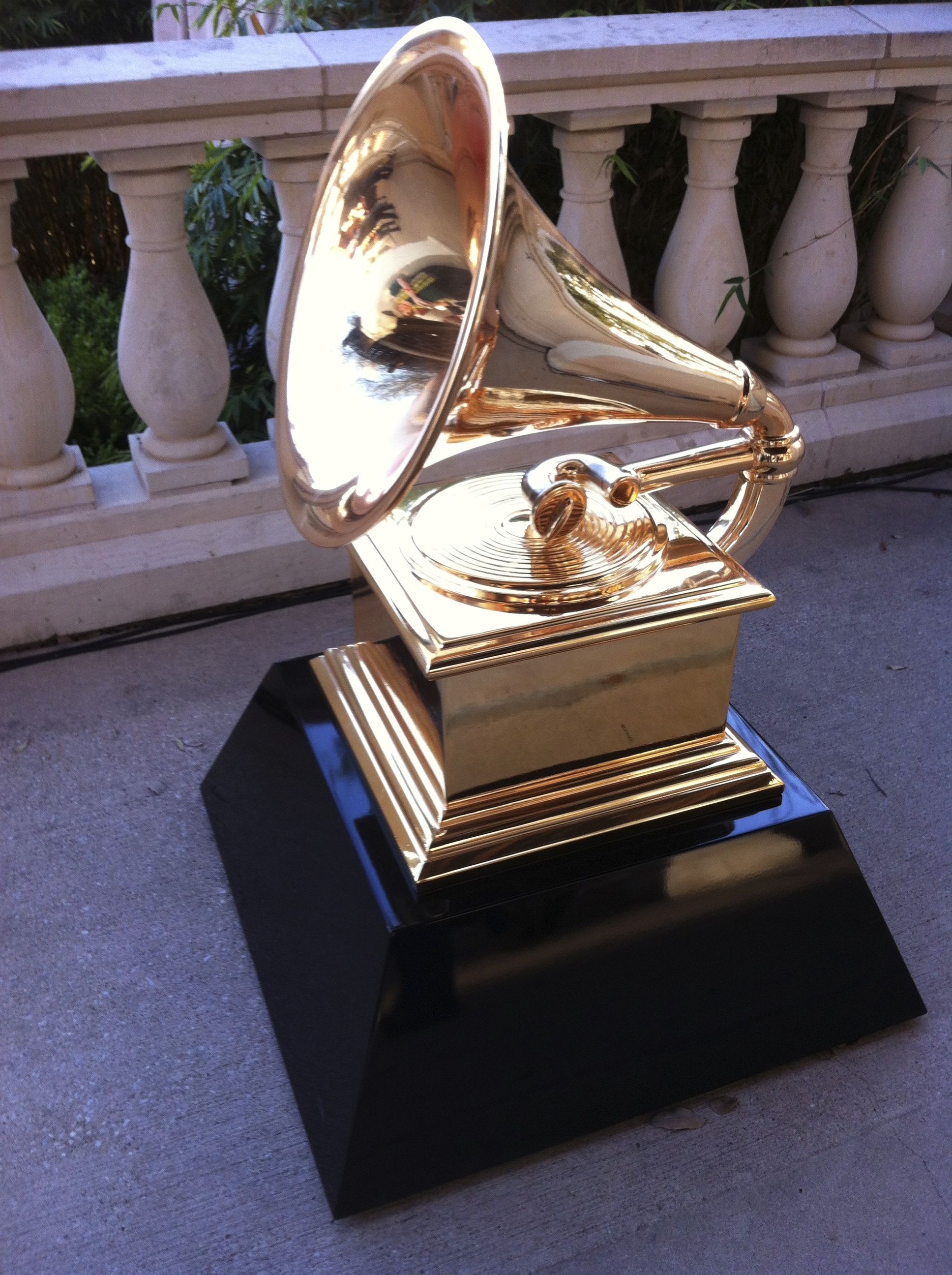 Giant Grammy at Austin's NARAS Gathering.