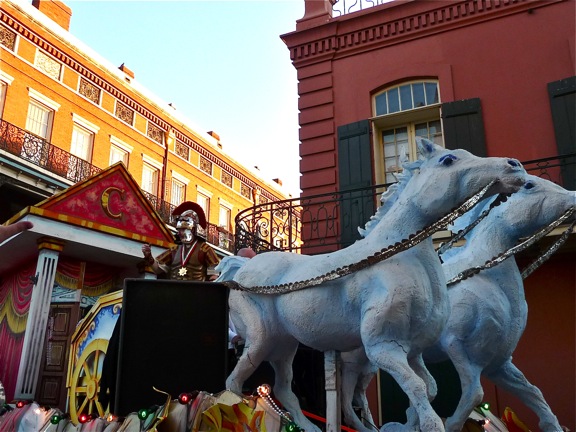 If Mardi Gras is a sprint, springtime in New Orleans is a marathon. On Thursday, the Downtown Irish Parade made its way through New Orleans with green beads, beer on tap and a sea of kilts; on Saturday the Italian American Parade (at right) included a St. Joseph's Altar laden with bounty, and traditional golden fava beans thrown to the crowd. And on Super Sunday, Mardi Gras Indian tribes gathered in ornate suits, made new every year. Over all this, a supermoon came closer to earth than any full moon in the last 18 years giving our vernal equinox a mystical quality.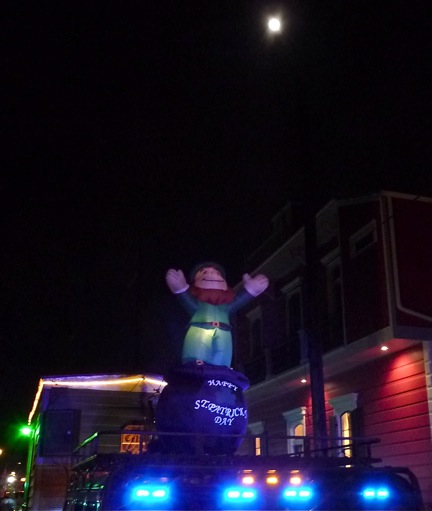 The celebration is nowhere near ending. On Wednesday New Orleans gears up for the Tennessee Williams Literary Festival. Then there's the RoadFood Festival, French Quarter Festival, Jazz & Heritage Festival and New Orleans Wine and Food Experience. It's a cultural embarrassment of riches.
Springtime Festival Roundup at HelloNewOrleans.com HERE)
This St. Patrick's Day, the crowd danced behind a float playing Irish tunes. For St. Joseph's Day, parade goers swayed to Oh, Marie as the Italian American Marching Club passed.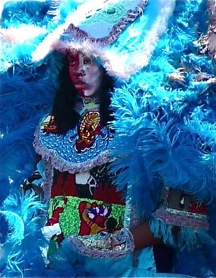 And on Super Sunday, Mardi Gras Indian tribes gathered with Social Aid and Pleasure Clubs, brass bands and second lines to cheer them on.
Sorting through images of the week reminds me of how much it has meant to return to life as we know it -- dancing to a different song each day of the week in a town won't let you stand still. It feels strange to celebrate for days on end in a news cycle that seems to hold nothing but pain, but this way of life is uniquely New Orleans.
It's a soundtrack to follow home.
Weeping may endure for a night, but joy cometh in the morning.
- Psalm 30:5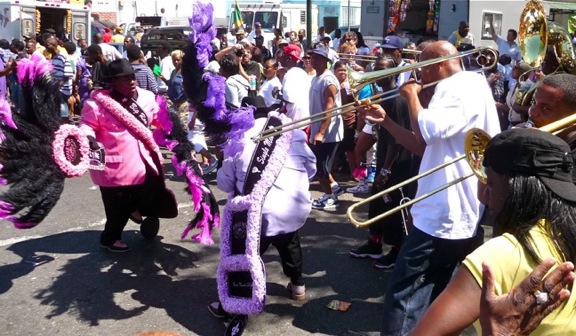 Photos by Jeff Beninato