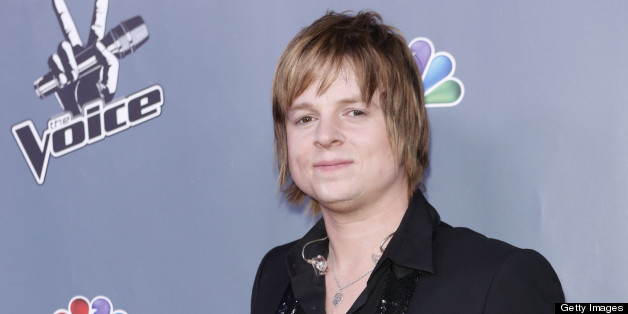 In honor of McMonday, The Voice Runner Up Terry McDermott shares his thoughts on this year's contestants; the state of the music industry, and his loyal legion of fans who call themselves The McHobbits. McDermott has navigated his journey from Scotland to New Orleans to Hollywood with a sense of humor that came across on the hit NBC show, all I'd add is that in real life he's much taller than any Hobbit I know.

Mazel on your first release post- The Voice, Pictures hitting #1 on the i-tunes rock chart. Your second track, "In Your Eyes," is already at #12 on the singles chart. "Counting white lines for 1,000 nights" I'm guessing references touring. Where is the road taking you next?
Thanks. The song has done pretty well to start off. The road is taking me to some familiar places. I'm off to tour Scotland in a couple weeks and also have a final show planned in London to close out the tour. It's been a few years since I made it home so I'm rather excited.
Your followers on social media are a mighty crew. What's it like for a guy from Scotland living in New Orleans to have a legion of dedicated McHobbit fans on Twitter?
It's a strange and humbling thing to have such a following of people trying to get your music out there. I've taken a rather winding path to be where I am, with record labels, Hollywood and years of making music in the U.S. so it just adds another element of surreal to an already interesting yellow brick road. The passion of the McHobbits is something I'm very grateful for (sounds like a good movie title too). They work very hard to make sure the world is listening.
With a Number One single out of the gates, it seems to be working. What advice would you give musicians from Bourbon to Beale Street about navigating the music industry, where everything constantly changing seems to be the norm?
Bourbon Street was a great learning curve for me but I see musicians get lost in it. Not literally ... 'cause it's not that big. But metaphorically speaking, they lose their appetite to make their own music and maybe let the job kill the hunger a bit. My advice would be to not lose focus. Music should make you passionate, not take it away.
Good Advice. Now to The Voice, not to make you pick favorites, but who are your favorites in this season?
Without picking any favorites, I think my favorites are team Blake [Shelton] (shocker!). The Swon Brothers are great and have got my backing and Danielle Bradberry has no right being that good at that age. I couldn't sing anywhere near that when I was 16. She's killer. Like a baby faced sonic assassin.
After dropping the perfect band name, Baby Faced Sonic Assassin, Terry McDermott's on to his next single and a European tour. The Voice airs tonight on NBC at 7 p.m. Central Time.