"I have never attended a music festival," writes Joe Zee, Elle Creative Director in a May fashion spread. The white Prada onesie on his model styled for Lollapalooza suggests as much, because in a battle between a festival port-a-let and a model in a white onesie, the port-a-let would have bragging rights for years. Models were also styled for six other festivals, from giant madcap bows to insouciant overalls, but not one for the New Orleans Jazz & Heritage Festival.
With 44 years of festival style to its credit, that seems like a significant oversight. Jazz Fest ramped up yesterday, and it was an eye-buster from the stage to each audience. I'm not saying all the styles were "the love child of Sienna Miller and the Farmer in the Dell," as Zee writes of Glastonbury. But I did potentially spot the love child of Jerry Garcia and a box of feathers. Because at Jazz Fest, the uniform style is any embellishment that pops into your head as you're heading out the door. A dozen more buttons on your hat? Why not! Add an oversized banner that makes sense only to you? Done.
I have never attended Fashion Week, but maybe a little more Jazz Fest individualism is exactly what it needs. Mask-maker John Fleming, who displays the magnificent model below in the arts and craft section, said he's often thought a photo booth to capture the looks on the fairgrounds would be a hit. Age-appeal, like the fest's styles, is far ranging. French pop sensation Phoenix plays one day, and 101 year old jazz icon Lionel Ferbos another. Somehow it all fits, forerunners flexing their chops and newcomers finding the spotlight.
New Orleans musicians themselves are sartorially splendid. Dr. John once cocked my floppy hat "acey-deucey," and it never looked better. I have no knack for styling and Mac Rebennack has better things to do that fix my brims, but it was funky while it lasted.
Elle should be so lucky.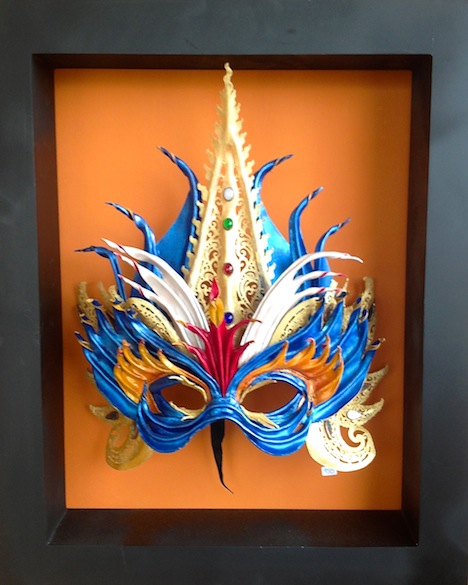 Fleming Studios Mask in Jazz Fest Arts & Crafts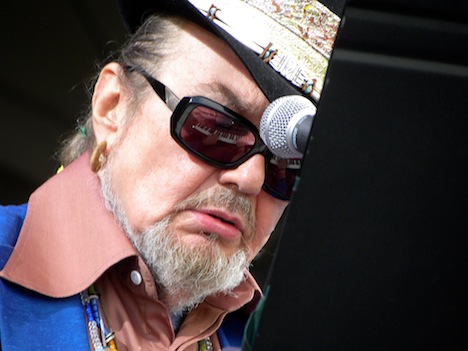 Dr. John rocks the Acura Stage with "Big Shot"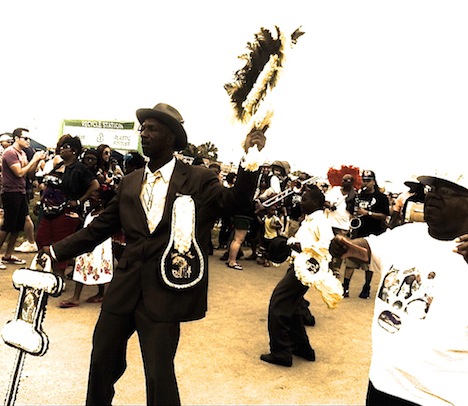 Keep N It Real and We Are One Social Aid & Pleasure Clubs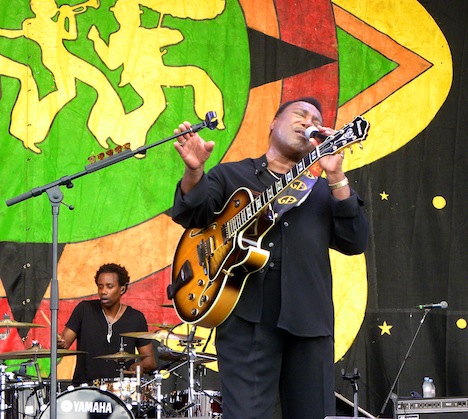 George Benson sings "Masquerade" at Congo Square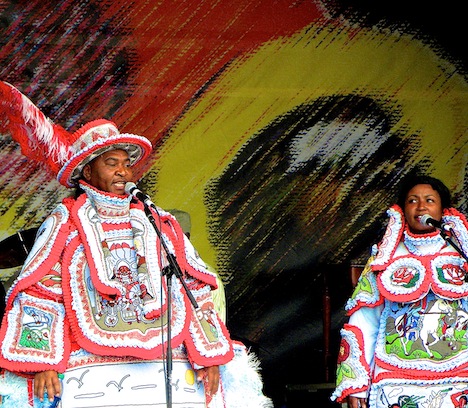 Comanche Hunters Mardi Gras Indians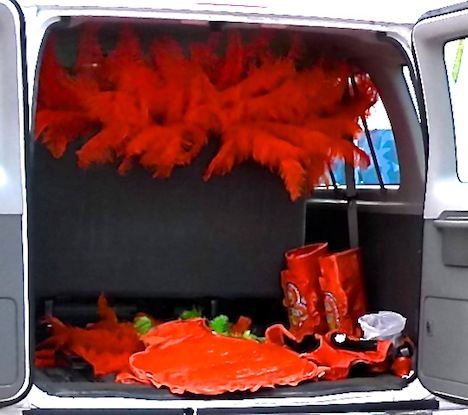 Feather-filled van waits backstage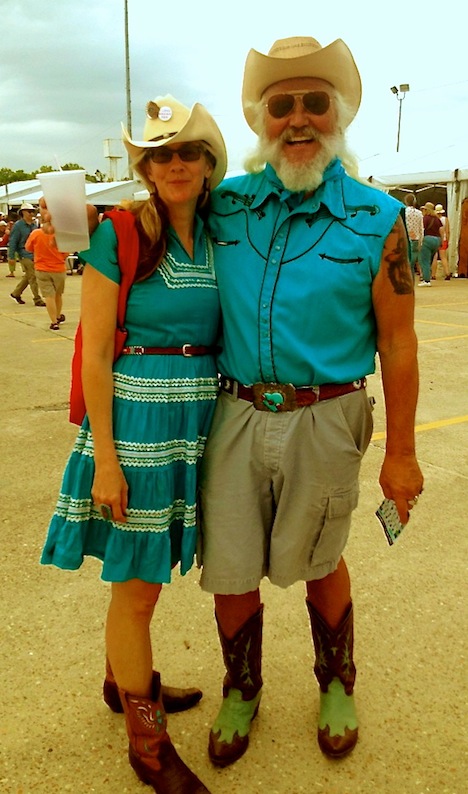 Jazz Fest style stalwarts Cowboy Phil and Julie on the track
(Photos by Jeff Beninato)