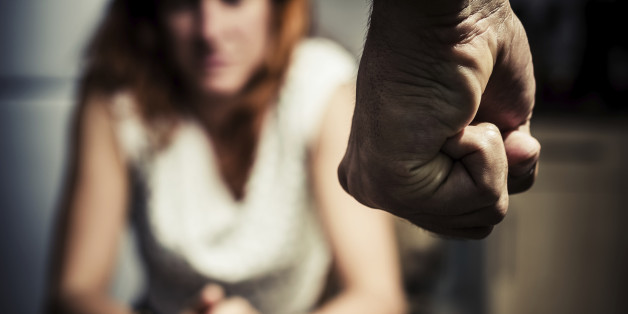 If you're anything like me, you have been watching (through tears) the coverage of Ray Rice and Janay Palmer. If you're anything like me, you are racking your brain and your resources for what you can possibly to do to help affect change for women as they face violence in their intimate relationships and in their own homes. And perhaps at times feeling hopeless.
In the days following the video showing Ray Rice knocking out his then-fiancée, Janay Palmer, I reached out to Larry Lee, the Executive Director of the New York Asian Women's Center (NYAWC), an organization that works with survivors of domestic violence. I was curious about Larry's thoughts as the NFL and the Ravens made public the consequences for Rice, and I also wanted to know what steps we might take. Larry had a lot to say, and I wanted to share his response (because it's insightful, and because, to be honest, I was surprised):

The Ravens have decided "Nevermore." The NFL, by not providing guidelines for reinstatement, have effectively said "Never again." And because there is a wide-spread belief that a batterer cannot be reformed, Never Never Land it is for Rice.

Early in my career, I was a psychotherapist for mentally ill teens who committed violent crimes. Later, I provided therapy for adult men and women who were mentally ill substance abusers. Never did my colleagues and I think these populations were incorrigible or hopeless.

Yet studies of batterers' intervention programs indicate that men cannot, or do not, want to change. Is this true? Or are we too discouraged to put forth more effort into retooling our approach to rehabilitating abusers?

One of four (now closer to one in three) women in America experience domestic violence over their lifetime. To be clear: those statistics indicate that one-third of men nationwide are abusive. Rightfully so, extensive resources are dedicated to make the survivor safe. Yet we will continue to triage, stemming the flow of violence until we fully invest in prevention, community education, and rehabilitation.

Janay Palmer is not the only victim of domestic violence who decided to stay. On average, it takes a woman several attempts to leave an abusive relationship for good, at which point she risks violence, retaliation, by her abuser. At NYAWC, we work with such survivors. We prioritize her right to self-determination, her free will to decide what is best over our own moral compass. We don't re-victimize by assuming the survivor's motive is greed or an instinctual response to danger.

Although funding to rehabilitate abusers is scarce, we have a great desire to work with couples who are committed to non-violence and support their entire household. Simplifying domestic violence down to a beaten woman with no sense of self and a brutish man who will never change greatly underestimates her resiliency and their ability to learn and adapt.

We all need to try harder for all survivors and help men and women have violence-free relationships.
My own plea, given Larry's guidance: Let's regularly get together (over Anheuser-Busch beers!) to make sure that we continue this dialogue to find ways to provide education, encourage prevention and devise solutions to this very real problem of violence against women. One in four? One in three? Yes, way too many, and behind those horrifying numbers, real people. These are our sisters, our mothers, our daughters and our friends. These are real women who deserve to feel safe in their own homes. Let us all take on the important task of teaching our brothers, our fathers and especially our sons, that violence is never a part of any solution.
Need help? In the U.S., call 1-800-799-SAFE (7233) for the National Domestic Violence Hotline.