Note: Do not read on if you have not seen Season 1, Episode 9 of HBO's The Leftovers, titled "The Garveys At Their Best."
There are so many things the leftovers used to do before the day the world ended: drink 7Up, buy puppies, watch cat videos, go to therapy, throw surprise videos. There were good things and bad things: abandoned children, deer running around, unplanned pregnancies, and infidelity, too.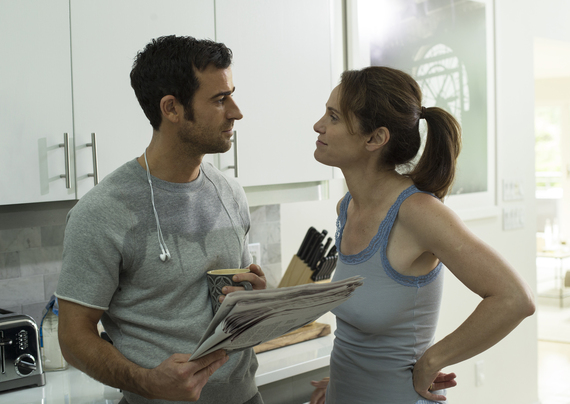 Things We Know Now

1) The Garveys had a really nice house. Jill wasn't always a sourpuss, in fact, she was a pretty happy little teenager. Laurie was the kind of mom that admires tattoos. Grandpa used to be normal, too, and he and Kevin actually had a decent paternal relationship.
2) Kevin isn't Tom biological father. His real father wants nothing to do him, but that doesn't stop the kid from showing up drunk demanding love.
3) There's been a deer torturing the town since before the departure -- most recently it was in Garvey's kitchen, remember? It's Kevin's spirit animal.
4) Nora was a really good mom, but her husband was a huge jerk. I say good riddance, Ms. Durst.
5) Despite the happiness, everyone felt like the world was ending. Kevin's smoking and brooding, Patti's wringing her hands, Laurie looks at inspirational quotes like they're in Japanese. Weird stuff happens to Kevin: things explode on him, random cracks appear, people try to pick him up on the side of the road.
But people fight and keep secrets and ConEd accidentally makes manholes explode. Why did everyone have to disappear that morning? What does the Chief tell Kevin? "You have no greater purpose, because it is enough. Now cut the shit." That pretty much sums everything up.
What do you think? Let me know @karenfratti or in the comments.
"The Leftovers" airs Sundays at 10 p.m. ET on HBO.