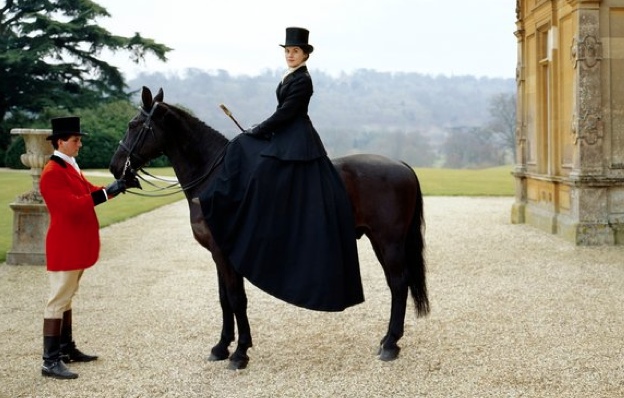 Photo courtesy of PBS Masterpiece Classics
What is it about British aristocrats that Americans find so charmingly fascinating? Perhaps it is the idealized world of the leisure class, so popularized and implanted into the American psyche by our great designers like Ralph Lauren. The life of the landed gentry is positively aspirational. Who among us would choose the plight of a scullery maid when we can aspire to the role of Lady Mary? Or would you rather be a valet or lord of the manor?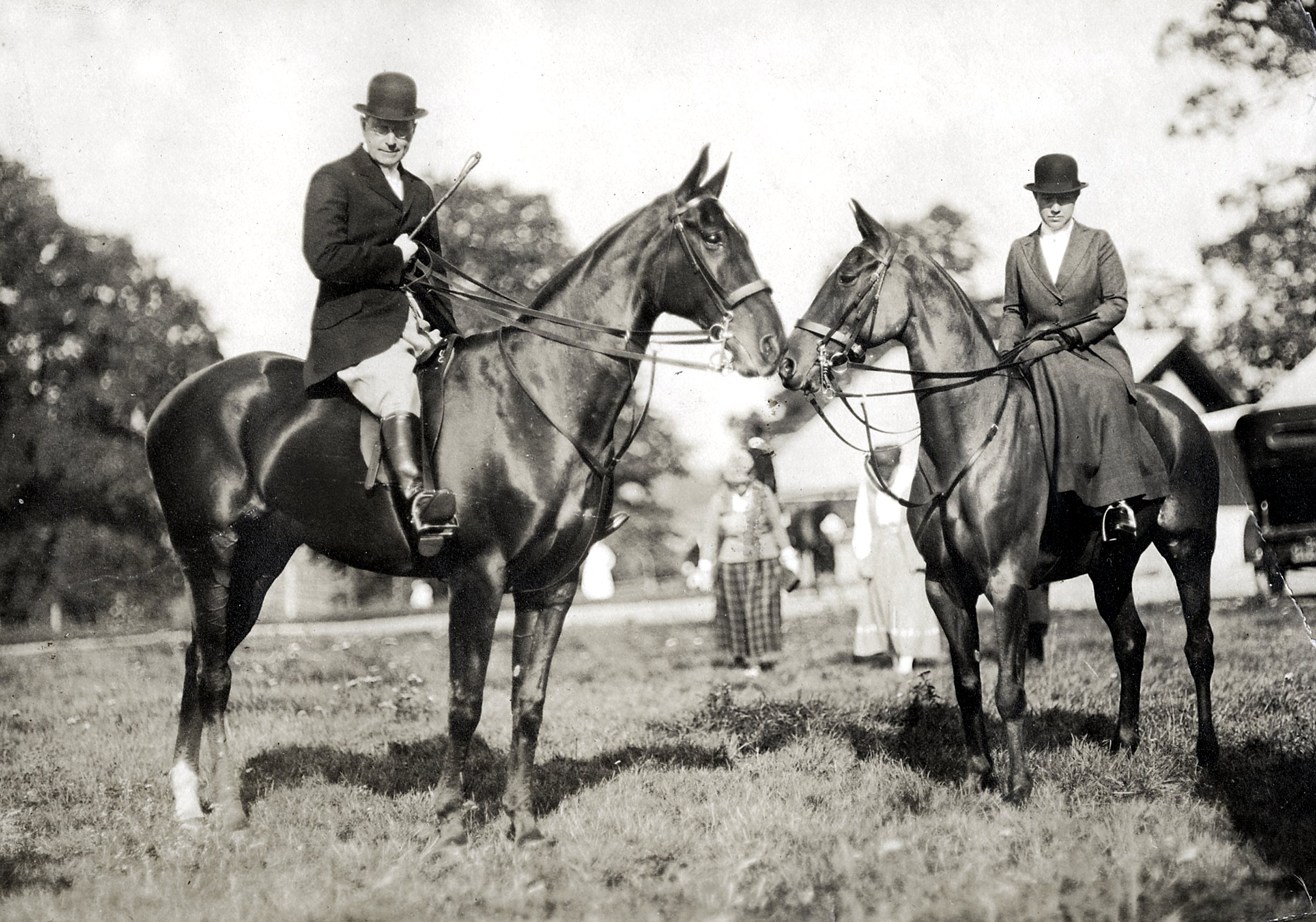 Percy Rockefeller and Margaret Thorne, 1900s. Photo courtesy of the collection of John and Pat Ike
We were intrigued by Lady Mary's sidesaddle ensemble while in the hunt field, and we consulted with our top source of hunting history, photos and folklore, Pat Ike. She explained some of the nuances of the appropriate attire for classic country pursuit. Strict rules of hunting dress are still strong in this century. The origin of the scarlet riding coat, which can only be worn by men and women masters of the hunt or staff, is believed to be linked to the British officers' uniforms when they returned astride from the Revolutionary War in their red coats. In most cases, women wear coats in traditional "Lady Blue" or black. The number of coat buttons also varies and tends to be at the directive of the individual masters.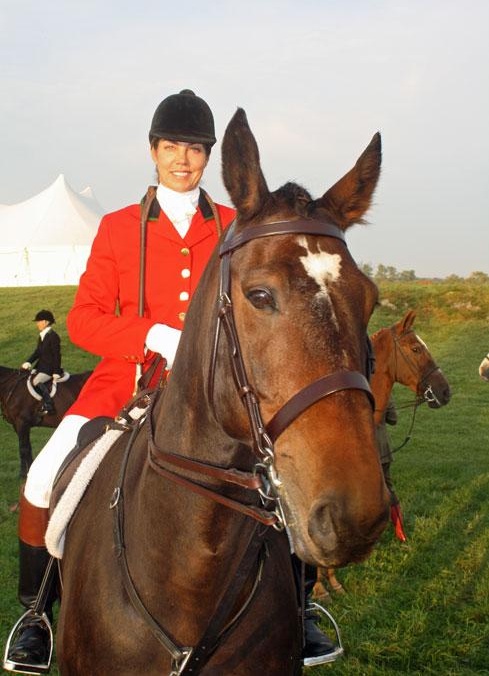 Parker Gentry Thorne, master of the hunt. Photo of courtesy of Carolla Lott, the Millbrook Independent
The end of the sidesaddle in America and of women riding in skirts can be directly traced to the rise of female political freedom. The passage of the 19th Amendment to the Constitution in 1920 not only gave women the right to vote, it also empowered them to demand other forms of equality, among them equestrian. By the early 1930s, this sweeping movement in equestrian gender equality was undeniable. Today, while differences still exist between male and female hunting attire, they are more subtle. Only women who are staff wear white riding breeches, and in the formal hunting season, women wear black dress boots with brown tops, while men wear black or brown boots without tops.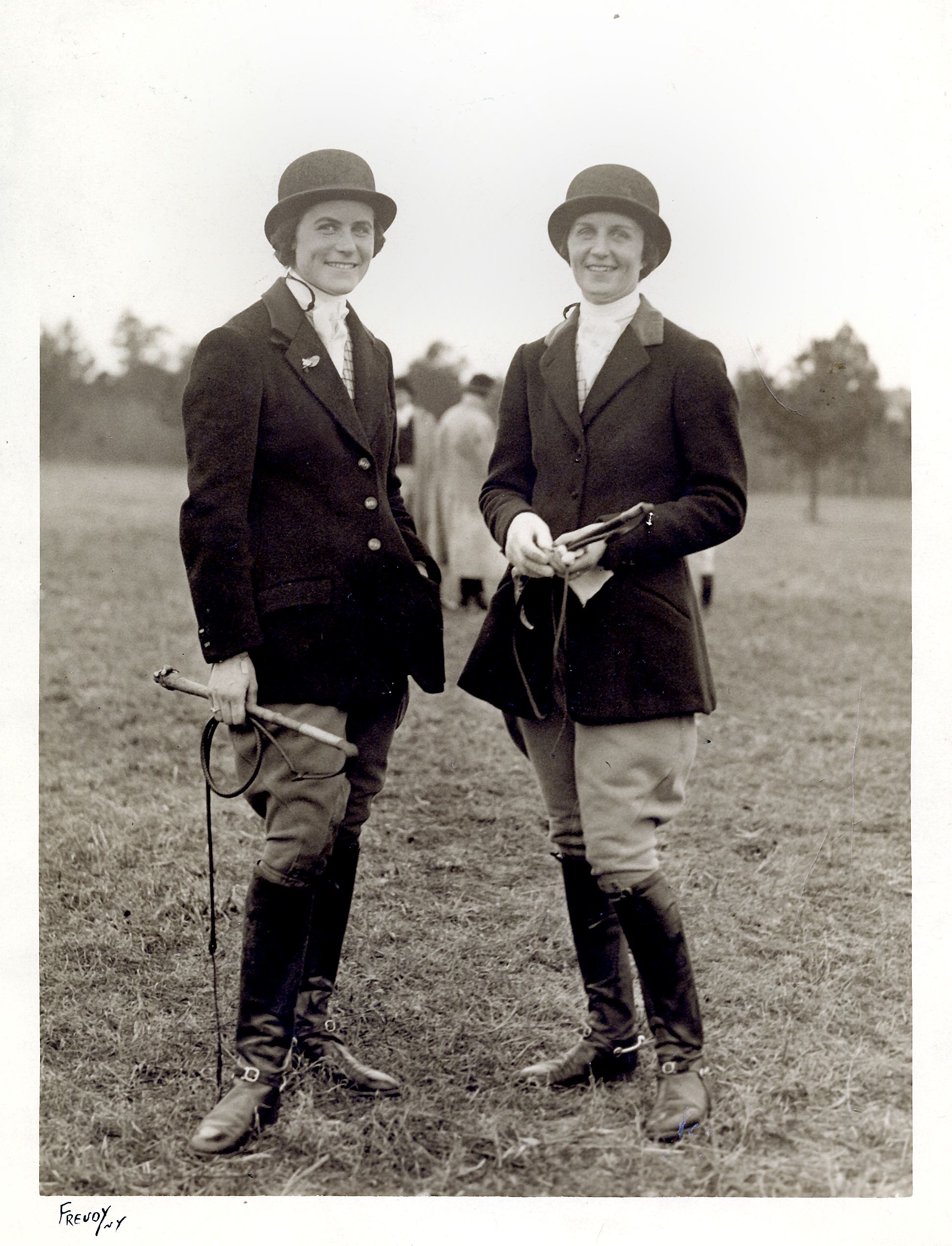 Mrs. Peabody and her daughter Katherine, late 1930s. Photo courtesy of the collection of John and Pat Ike
Inspired by Downton Abbey's equestrian style, we put together our own modern take on a riding ensemble. We find that women today are drawn to the romantically nostalgic appeal of the equestrian style of dressing because it is timelessly classic, yet flattering by the standards of modern style.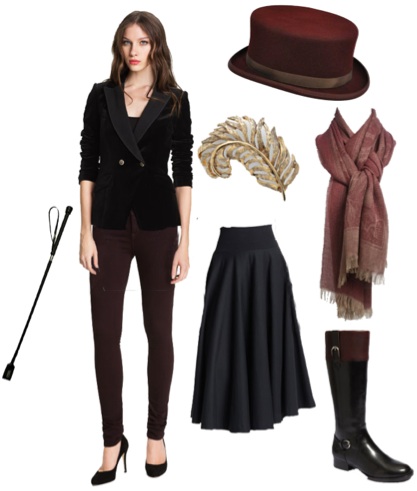 In this equestrian-chic Downton Abbey-inspired look, we chose a rich, dark color palette with blacks and deep crimson. Whether you choose to pair the jacket with the sleek, form-fitting pants or with the full, more traditional skirt, this is a perfect ensemble for a holiday in the countryside... or city-side. Tally-ho!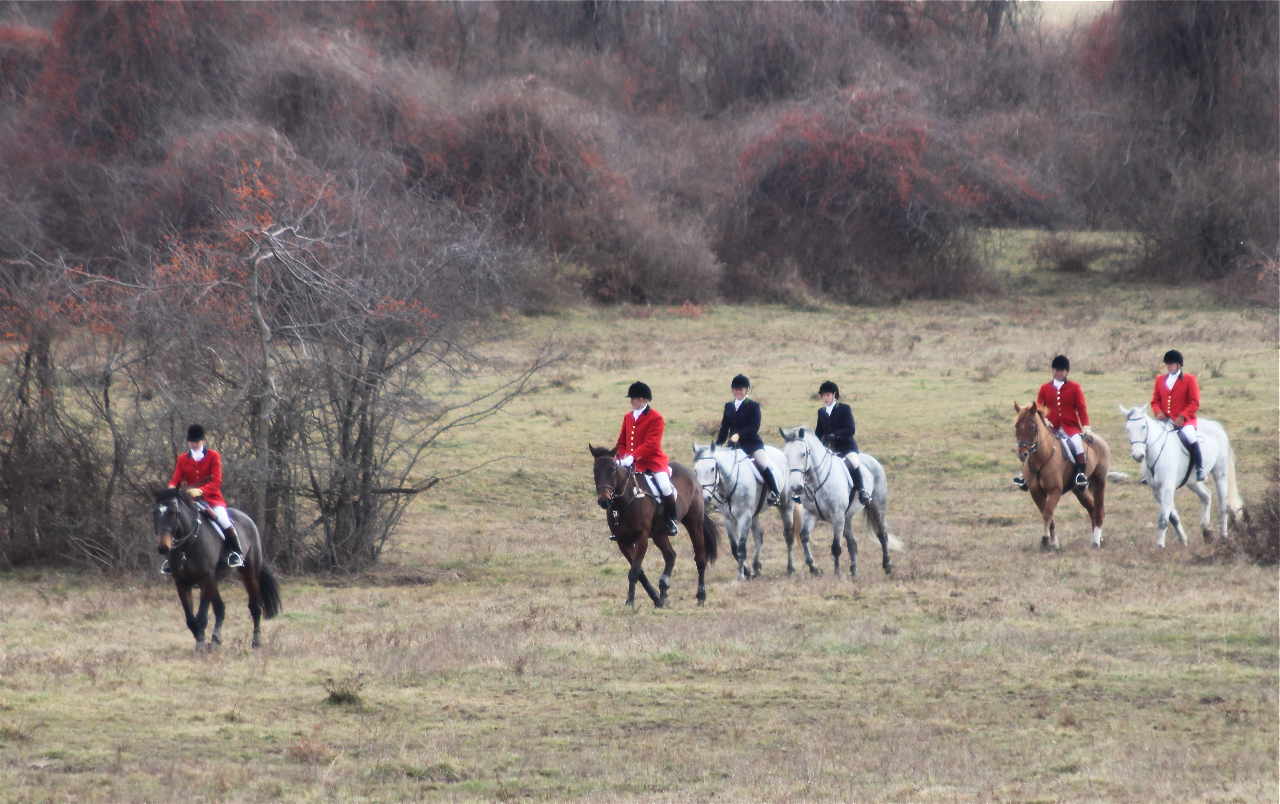 Photo courtesy of Pat Ike