I'm taking you back to the last week of April, 2009. It was (FINALLY!) time to actually assemble our product and get ready to rumble (i.e. ship to stores). Purple Lab was coming to life! Huge Lips Skinny Hips - the baby Todd and I worked so hard to birth - was taking its first step!
We were working with a warehouse in Philly and Todd actually went there to supervise the situation. And by supervise, I mean do it himself. He lead an assembly line of white glove wearing (we didn't want fingerprints!) girls who would perfectly fold the boxes into their shape, place the inserts such that the gloss wouldn't shake around, close, use a wafer clear sticker to ensure it stays sealed, and so on.
Who says we don't get down and dirty?
The story - by vlog is here:
And here are some pics!
Todd, overseeing and doing his own packing: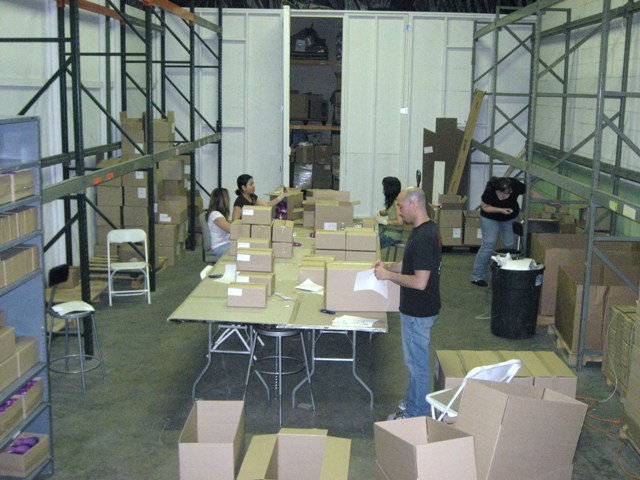 Piling up: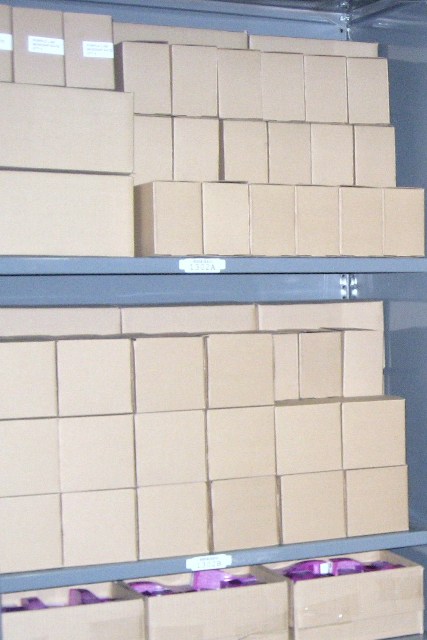 We also had to label all the boxes (master pack - industry term; ours held 144 pieces) in such a specific way or there would be charge backs all over the place. In the master pack is the "inner pack" (they were smaller boxes wtih compartments for each gloss to prevent damage - six per). They had to be shrink wrapped a certain way as well.
The ladies at work: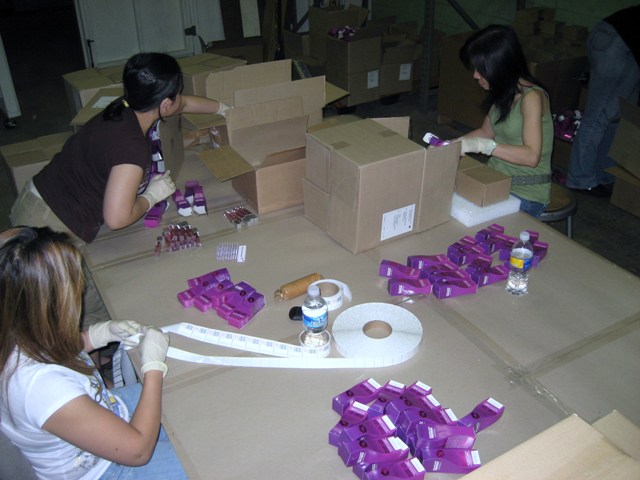 When it comes to taking orders from retailers, we had them place orders in multiples of six because it would cost us too much to break up the packs.
Make sense?
I can go on... we had to pack our POS (point of sale) displays in another way to avoid breakage - they're very fragile.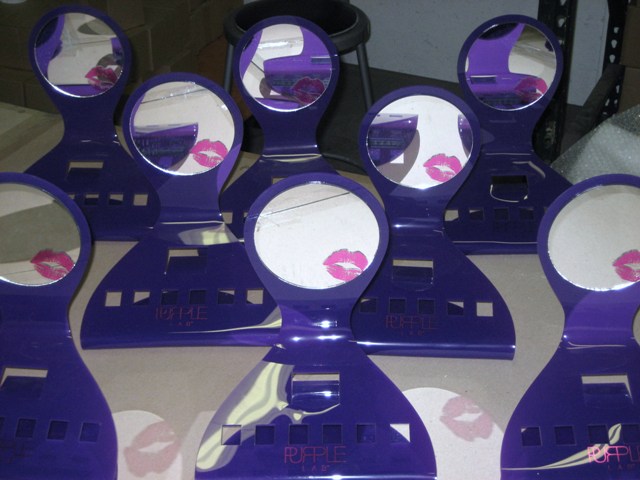 I mean... can you even?
The amount of work and stress that goes into this, especially when you have no background in this area, is kind of overwhelming. And when it's in stores, it's another kind of overwhelming - i.e. you stress over sales and thae bottom line (will go there later).
But we managed to get through it - and get the products to store!
We were on our way...
Mwah!
Karen
Purple Lab Creatrix