** SEE VIDEO BELOW**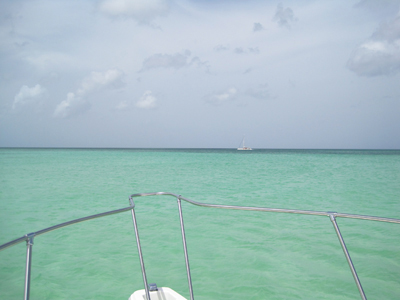 When the temperatures plummet and your tired of looking like the Stay Puft Marshmallow Man, bundled up in so many layers you can barely move, it's time to head to the Caribbean where you can thaw out, kick back and enjoy the sun, sea and surf.
To shoot one of my special travel spotlight pieces that we include in ABC's new national half hour travel show I host, I decided to head to the Dominican Republic, that's known for it's beautiful beaches, lush landscapes, top rated golf and colorful culture.
This growing vacation hot-spot is about the size of Vermont and New Hampshire combined and shares an island with Haiti. You'll find the most popular beaches and resorts on the south side of the country where long stretches of sugar white sand entices travelers from all over the world.
Covering about 11 square miles on the southeast side of the island is the legendary Casa de Campo. It was one of the first resort communities that helped jump start tourism in the Dominican Republic forty years ago. From the first day it opened royalty, celebrities and U.S. presidents have come to visit. This year the 7,000 acre property's is unveiling a $40 million renovation with new hotel rooms, restaurants, pools, the works!
Casa De Campo has almost 200 hotel rooms---each comes with their own golf cart so you can get around...OR...if you want to go big...REALLY big...and be like JayZ and Beyonce... you can rent one of the million dollar villas on the property.
For an insider look at Casa de Campo be sure to check out the special travel video below that I shot for ABC's travel show, Travel Now, and for more of the travel shows I've hosted, featuring some of the coolest travel trends and destinations from around the world, just go to www.abcnews.com/travel and see our travel show videos at the top of the page.
If you're still not sure where you want to go you can check out my new travel book Travel Therapy: Where Do You Need to Go? that features more than 100 destinations around the globe based on what you're going through in life! You can also find some great ideas on the Travel Therapy website at www.traveltherapytrips.com
Safe travels!