We're moving to Mendocino. No wait -- we're not! Will somebody stop us, please?
We visited the Northern California coast with our family, and were immediately taken with its cool climate, a welcome relief from August's triple-digit temperatures. We were smitten with its dramatic cliffs plunging into the frigid Pacific, and with the region's too-charming fishing villages with their organic coffee shops and the no-nonsense residents we met.
We said to ourselves: "We're home!"
And then: "How are we going to talk ourselves out of moving here?"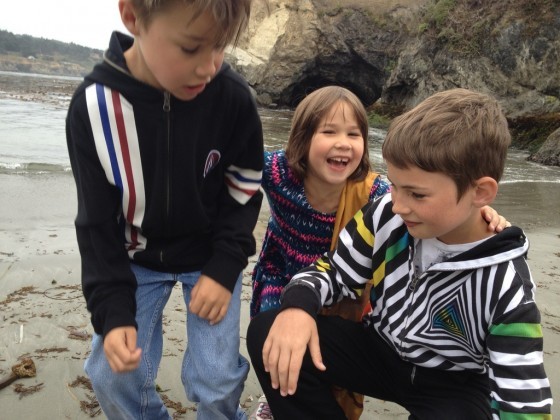 History's repeating itself
See, we have this habit of moving to places we love. In 1992, long before the kids arrived, we heard the siren call of the Florida Keys. We quit our jobs, and relocated to the island chain to get in touch with our inner Jimmy Buffett. In the past, we've also pulled up stakes and headed to the San Francisco Bay Area and Orlando because -- well, it looked like so much fun!
Mendocino was different. Talking ourselves out of this would require looking past its natural beauty, considering our health and telling ourselves we'd be bored. Not an easy thing to do when you're having so much fun.
It's too cute
Unlike other beach communities, you won't find any ugly XL hotels crowding the beach. The coast between Fort Bragg's logging headquarters and the sleepy village of Mendocino is dotted with windy roads, breathtaking bluffs dotted with cabins and vacation rentals. And we know because we walked miles and miles of trails, picking blackberries and exploring the coastline. It's pretty noncommercial.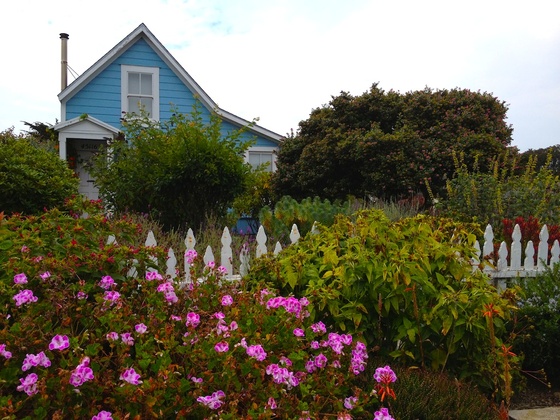 Everywhere we looked, flowers bursting in an explosion of colors decorated yards and gardens. Hidden in the Mendocino Coast Botanical Gardens volunteers showed the kids which vegetable grow best in this region and how to plant succulents. Oh, and there were Dahlias. Lots and lots of Dahlias.
From the back porch of our vacation rental we watched the sunset, deer grazing in a distant pasture and a flock of turkeys settle in the tree limbs just above the house. Like I said, too cute.
It's too much
Living the Mendo lifestyle is a little like living la cucina loca. Wine country is a serious influence on the way you cook, eat and drink. We found ourselves consuming way too much cheese, wine and chocolate. If we stayed we'd spend much more on groceries and probably gain more than just a few pounds. And we haven't even mentioned the baked goods. If we stuck to our usual groceries things might be different, but where's the fun in that?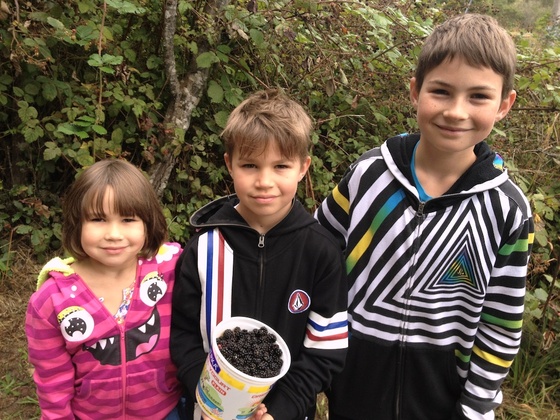 And since all that delicious overindulging wasn't enough to dissuade us from becoming permanent residents, our next instinct was to look into the local real estate.
Don't do that. It's not as though there weren't any homes available. There were plenty of amazing places, but the only ones in our price range required serious makeovers or only had one bedroom. The homes closest to our favorite state parks were just too much.
It's too serene
In this part of northern California, redwoods stretch toward the sky, gripping the daily fog in its needled fist and piercing clouds that dare to tread too low. They are stoic ancients patiently soaking in the sound of the day, intently listening but offering little conversation. That quiet is like a force field that keeps out the hub-bub of the everyday everywhere else, a barrier to the real world.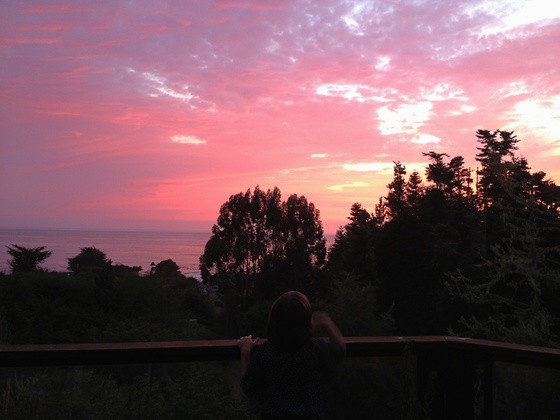 Coming from Florida, our family seemed almost too loud to appear in such a serene natural environment. Between the squabbles over who is the line leader on a hike, who picked more blackberries and which child gets to choose dessert as we tramped about the countryside, we definitely created what most would consider noise pollution.
And to be truthful, some of our walks along narrow bluff trails had me dizzy with fear that one of the kids might lose their footing and plunge into the icy Pacific far below. I had to raise my voice to remind my darlings that this was not the place for horseplay or skylarking.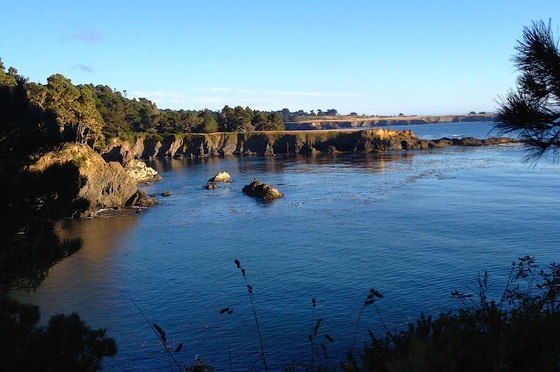 In the end it was our friends that made us leave. It wasn't just the security the kids have knowing that no matter where we go or what we do they still have their buddies back home. That is important to children when you're on the road as much as we are. They do need to have some steady foundation on which to build their concept of "home."
Traveling so much we've amassed a great support team of neighbors, friends, colleagues and family that watch over us as we explore the country. It's a peace of mind that makes it easier for the adults to constantly be on the road. It would take many years to build that kind of community in a new place.
When it came time to leave, we were ready. I'd packed the car the evening before and we'd pulled out of the driveway at first light. A