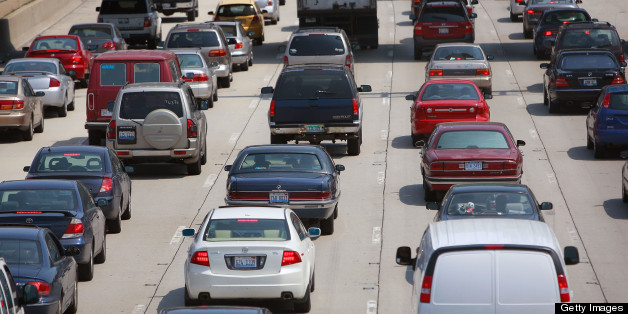 If this story catches your eye while you're washing your car or clearing out the trunk or vacuuming the back seats in preparation for the Memorial Day holiday, you're not alone: 89 percent of travelers -- that's more than 31.2 million people -- say they plan to travel by car this weekend, according to AAA.
That's up slightly from last year, when 31.1 million motorists took to America's highways for the traditional start of the summer travel season.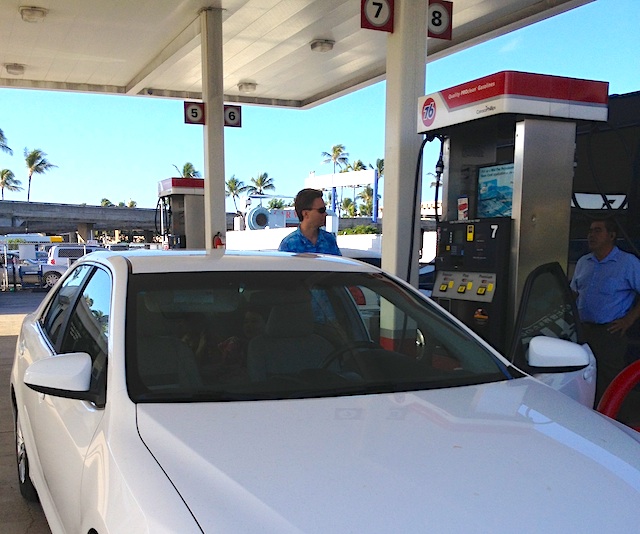 (If you're flying, you might be in luck. Air travel will be down, but let's face, it once you land you're probably going to hit the highway to get to your final destination. And the roads will be full.)
What's the best way to survive your the trip?
Timing is everything. Travel during off hours. No, really. New Yorkers know not to head to the shore or the Catskills Friday night. If you have any control over your schedule, take an extra day off or travel at night. After dark, it will be cooler in the car, less taxing on your engine and you'll probably burn less fuel. Plus, the kids will sleep. Big rigs also take a break in the evening, so fewer trucks on the highway. Otherwise, avoid city centers and major interstate exchanges during rush hour or the hours right after lunch.
Driver swaps. Whether you're traveling 30 miles or the average road-trip distance of 690 miles to get to your summer fun, switching drivers is a smart idea. It gives everyone a chance to stretch their legs, reach into the trunk for anything they need and reduce driver stress. A refreshed driver is an alert driver. Try to swap every two to three hours, more frequently in high traffic.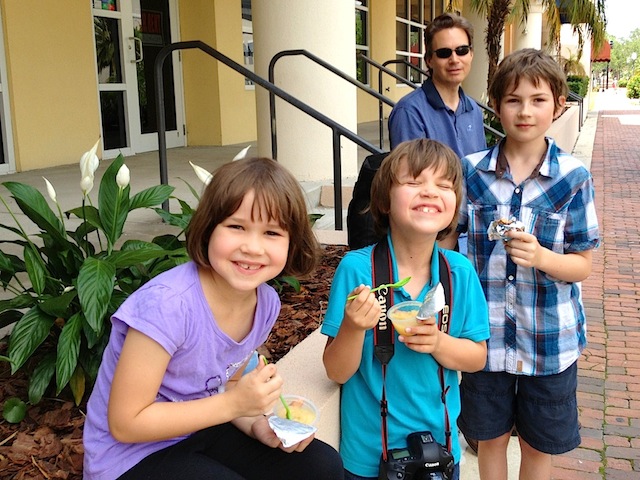 Pack smart. After crisscrossing the country over the past few years and covering it on our family travel blog we've learned some very important things. We pack too much into the car and we need more snacks. Our new mantra is: twice the snacks, half the clothes. Snacks keep the kids and adults happy and reduce the stressful edge of food anxiety. And believe me when I say, you can find a shopping center or laundry in every town, even Beverly Hills!
Pump right. The average price of a gallon of unleaded fuel is $3.67, which is down slightly from this time last year. If your drive is "average" fill up at your favorite gas station and then use the Gas Buddy app on your iphone to find cheap fuel along the way to your destination.
Stop along the way. If you follow our advice on driver swapping, frequent stops come naturally. But with a little planning, or luck, you'll find some interesting places to pull over and explore. These quick visits help break up the monotony of the road and give the whole family a chance to stretch their legs, get some cold water or snack before moving on.
We have so many great stop-memories, we could write a whole story about it. Some of our favorite stops were Arizona's Grand Canyon and the Meteor Crater both near Interstate 40, watching sea elephants at Año Nuevo State Park off California's Highway 1, the Newberry National Volcanic Monument in Oregon's Deschutes National Forest.
We really regretted not stopping at the Petrified Forest National Park on our way to New Mexico from Arizona. Or the Canadian Badlands on a recent visit to Alberta.
Something for the next drive, maybe?
Follow these tips and you'll find the journey may be as exciting as the destinations. But most important, stay alert and be careful out there. Not everyone will see this story.