Of course you've been to Philadelphia. You probably visited with your fifth grade class, making obligatory stops at the Liberty Bell, Independence Hall, and maybe a museum or two. I did.
But there's another side to the City of Brotherly Love. It doesn't get mentioned in a lot of tourism brochures, but your family ought to see it. If you dare.
Most cities try to balance their mainstream attractions with the lesser-known, quirky ones. Some do it well, like Savannah, Ga. Others (New Orleans, we're lookin' at ya) not so well. And then there's Philadelphia. To see its stranger side is to understand what makes Philadelphia, well .. Philadelphia.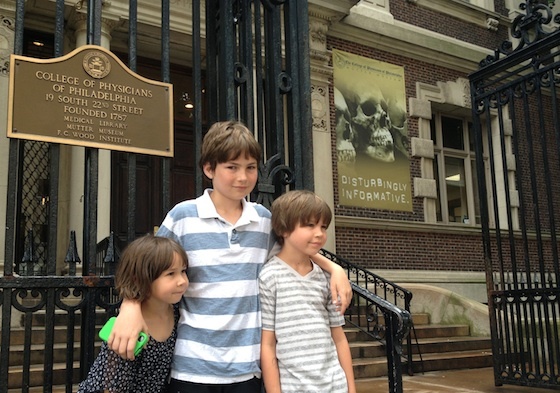 If you're expecting me to take you on an architectural tour of one of America's great cities, to see the renovation work at City Hall, one of the largest municipal buildings in the world, or to gawk at the incredible Art Deco facades at the Loews Philadelphia Hotel, sorry to disappoint you. Sure, those are unconventional, but it gets much, much weirder.
One of the city's odder attractions is the Rocky Balboa statue at the Philadelphia Museum of Art. The monument to Sylvester Stallone's endearing boxer, arms triumphantly outstretched, is one of the city's top tourist attractions, believe it or not.
Odd fact: Although Philly provided the gritty backdrop for the Oscar-winning movie, the city didn't commission the Rocky statue, and didn't ever suggest that it wanted one. No, Stallone donated it after its use in the filming of Rocky III -- and how could they say no to a free statue? So there it stands. Nearby T-shirt vendors hawk souvenirs of the Italian Stallion under the wary shadow of one of the world's best art museums.
Another unusual attraction, at least compared with the over-visited places like Independence Hall, which is so well-known that I won't even bother tell you what's in it, is the Philadelphia Mint. It's that concrete monstrosity right across from Ben Franklin's grave. (I mean that in the nicest way possible, of course.) Visit during the week, when they're making money, to see how coins are minted. The exhibits are fun and interactive and as I tried to explain to my kids, it's change everyone can get behind.
There's also a tradition you absolutely have to do with your kids afterwards. Take one of those pennies minted right there in Philly and toss them on Franklin's grave. After all, one of his most famous sayings was, "A penny saved is a penny earned."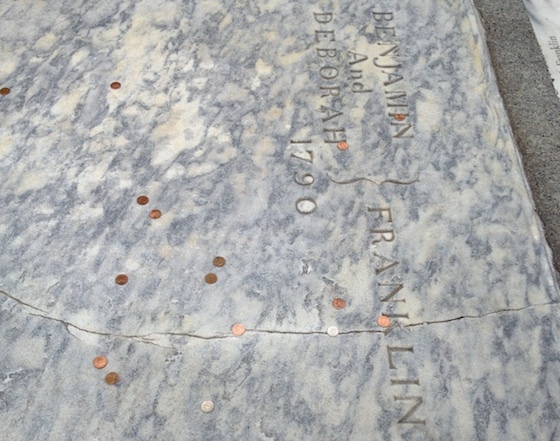 But perhaps the strangest attraction in Philly is the Mᅢᄐtter Museum -- a collection of medical oddities that will make your last visit to a Ripley's museum seem like a Sunday afternoon at the Louvre. The exhibits feature human skeletons, a collection of skulls, amputated limbs and digits, and wax models of every ailment and malformation known to humankind.
You'll leave the museum grateful for your health. And as a bonus, your kids will remember to brush their teeth every day, lest they end up like one of those unfortunate exhibits.
Don't get me wrong. I'm not suggesting you should skip the Philadelphia Art Museum, City Hall or the bell or -- God forbid! -- Independence Hall, the next time you're in Philly. But if you've seen it all like we have, or worse, if your kids have seen it all, you should know that there's more. But it's not what you'd expect.