Complexions Contemporary Ballet is celebrating its 20th anniversary season with a run at the Joyce Theater in New York City from now until November 30th. The program consists of repertory favorites and three premieres. Included in the lineup, are appearances featuring special guest artists, including co-founder Desmond Richardson and American Ballet Theatre's Misty Copeland.
The Joyce Theater run will also showcase a collaboration with Grammy winning Jazz musician Terence Blanchard, entitled "Head Space." The creation is a new 30-minute ballet featuring 12 dancers and select compositions from Mr. Blanchard's album archive. The ballet plays with scale, volume and a magnitude of storytelling devices seen through the lens of music and dance. The new work is a narrative of short scenes choreographed to a composition of trumpet, strings, woodwinds and percussion
.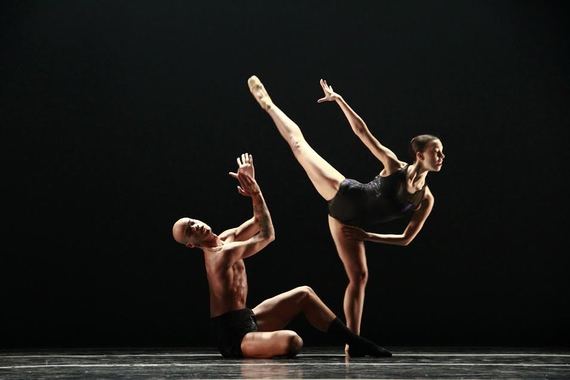 I had the opportunity to speak with Desmond Richardson, co-founder of Complexions Contemporary Ballet and Artistic Director about "Head Space" and celebrating 20 years:
Karim Orange: How does it feel to celebrate 20 years?
Desmond Richardson: It feels incredible to be celebrating our 20th Anniversary and to reflect on how we began and how far we've come. Dwight Rhoden and I are continuing to put forth our brand of contemporary ballet and leaving a legacy of diversity, precision, passion and excellence within the world of dance and beyond.

K.O: Can you please talk a bit about Head Space and how this collaboration came about?
D.R:"Head Space" is an abstract work to the masterful music of Grammy winning trumpeter Terence Blanchard featuring the brilliant choreography of Dwight Rhoden. It delves into one man's thought process; his investigation through love, being lost within a community, finding solitude and soaring towards individual freedom. This collaboration came about through a conversation with the New Orleans Ballet Association and Complexions Contemporary Ballet. We wanted to collaborate on a project and incorporate our young students in New Orleans, alongside of a New Orleans based musician of recognition. I made a call to my friend Terence Blanchard to pique his interest as we had worked on a couple of projects prior. Being so moved by his music, I hoped he would say yes and sure enough he agreed almost immediately and the journey to create "Head Space" came to fruition.

K.O: What was the inspiration for this work?
D.R: The music was the inspiration. Terence Blanchard's music is dense and richly crafted with many beautiful avenues to explore for master choreographer Dwight Rhoden. Witnessing Terence's reaction to hearing and viewing movement to his score was palpable and infectious, in his words, "seeing the music from my head expressed through dance is sheer brilliance and I'm so moved and inspired."


K.O: How do you hope audiences will respond?
D.R: We hope the audience will allow us to transport their minds and experience this wonderful collaboration of music and dance with open hearts and spirits
.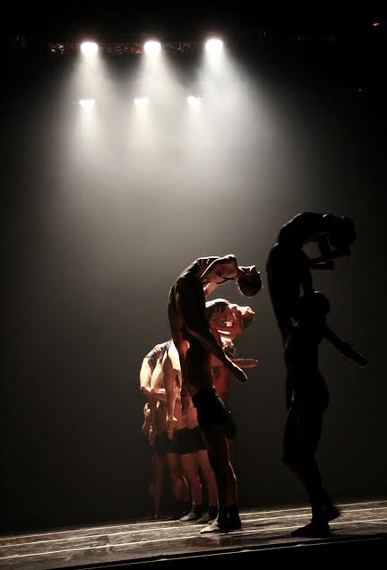 Terrence Blanchard had this to say about his music brought to life:
.
"With my band, we say that we like to have some type of organized chaos.
But when I think about Complexions, I think about organized freedom"

For more information please visit:
www.complexionsdance.org