Now I know some of you are thinking, I would never get cosmetic work done, and then there are others that are thinking I might secretly get work dome and then there are also some who are the first to say YES, YES, YES use your magic hands to fix my face. I have personally changed my position on this many times.
I am a 44 year old African American female who grew up hearing and saying the phrase "black don't crack," but that is not exactly true. Black "cracks," it just may not crack in the same way and at the same time as other skin tones. Plastic Surgery and cosmetic enhancements have become mainstream no matter what skin tone you are. Today a nip and a tuck are not a hush, hush secret anymore. Women are discussing cosmetic surgery now the way they discuss their favorite hair stylist. Even celebrities like Wendy Williams talk about going under the knife. So the question is why is Plastic Surgery coming out of the closet so to speak to become the new fountain of youth?
I was curious to see what a plastic surgeon would tell me I needed so I went undercover to visit several plastic surgeons for consultations (none of them knew I was a writer, they all thought I was just a new patient). My first visit was with Dr. Ramtin Kassir, a plastic and cosmetic surgeon, located on Park Avenue in New York City. The office was warm and inviting, and there were a few other women in the waiting area. I started looking around wondering what procedures each of them was getting. Of course, I also wondered if they were wondering the same thing about me.
When it was my turn I followed Dr. Kassir into his office, and noticed the tactile sculptures all around, he pointed out that he made them himself. I thought it would be interesting to have a true artist tell me about my face. He looked over my paperwork, and asked me a few basic questions. I explained to him that I had no idea what I wanted specifically, but I knew I wanted to look fresher. I showed Doctor Kassir a picture of myself in my 20's to compare to my present day self. He told me that I've lost facial volume and descent due to gravity. Basically I've lost fat and bone over the years and the skin has become loose and less elastic (black may not crack, but it does sag). I have been feeling like my face was getting thinner; I didn't like the hollowness under my eyes (I thought it was due to weight loss). He basically told me that he would recommend 3 of the 4's (relax, restore, resurface, redrape). Relax with Botox/Dysport, Restore volume with fillers and resurface with non ablative and ablative lasers. Wow this was sounding serious. To me this sounds like a lifetime commitment, but no worries, said Dr. Kassir, explaining that the decades between 35-55 are the key time to get injectables. He said he's done injectables on patients for 18 years now and those who started earlier look much better than those who didn't. Doctor Kassir always tells patients "you'll always look better than your identical twin sister who didn't do it."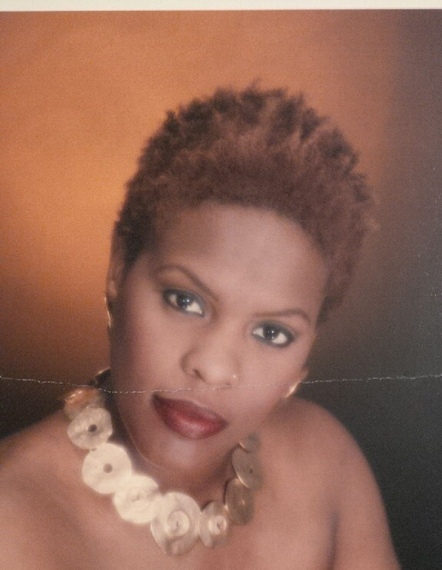 Me at 24
Here is a chart of some cosmetic enhancement procedures Dr. Kassir recommends at each age:
20's: Lip Fillers, Some Botox
30's: Lip Fillers,Botox,Fillers
40's: Fillers, Botox, Skin Resurfacing
50's:Botox, Fillers, Mini Lifts Eye Lifts, Neck Lifts
According to the NY Post, projected sales for Botox in the first half of 2013 in the United States were between 1.94 billion and 2 billion -- up from 2012. Botox is one of the most popular cosmetic enhancement procedures in The United States, with some women starting in their early 20's. Though it's definitely mega popular and apparently mega successful I decided wrinkles and frown lines much less crows feet are not really my issue.

Me at 44
Cosmetic Fillers made from Hyaluronic acid and intended to fill in lines and creases on the face (like the hollowness under my eyes). Fillers can also be used to plump and lift cheeks and fill out lips. Hmmm this procedure did get my attention since hyaluronic acid is naturally found in the body, so it's almost impossible to have an allergic reaction to it.
Dr. Kassir also told me that he would like to do a 15 minute nose job on me (which is basically a procedure using cosmetic fillers to contour, and create shape on the nose). I thought that might be interesting even though I didn't really feel a nose job was the fix I needed but I am always eager for improvement where beauty is concerned. The 15 minute nose job is done in office using cosmetic fillers and requires no down time. The question was will my husband notice that I come home with a new nose, and what will he say when it disappears in a year or so?
I left the office feeling informed, somewhat over the hill and definitely in need of an overhaul. I had a few glasses of wine, and went home and grilled my husband "Baby do you think I'm pretty, am I getting old do I still look attractive to you?" Basically he said what any good husband (and Billy Joel) would say: I like you just the way you are.