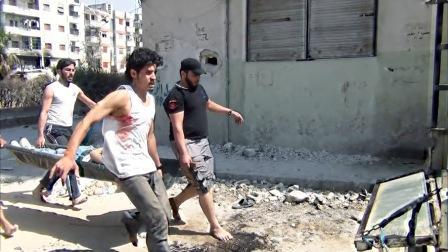 The most powerful of the political docs at this year's Thessaloniki Documentary Film Festival: Rithy Panh's The Missing Picture (see review), about the Cambodian genocide, and Talal Derki's Return to Homs, about the siege of this Syrian town. Return to Homs makes you feel right there in the city as the bombs from Assad's army reduce the buildings to rubble. We accompany a group of valiant men -- led by the charismatic and often singing Bassett -- as they hover behind broken walls and camp in destroyed homes. We constantly hear gunfire as men and women get shot and killed, their dead bodies pulled from the crossfire. "All my friends are gone with the dust," sings the young Bassett, who remains to the end to defend the shell of a city.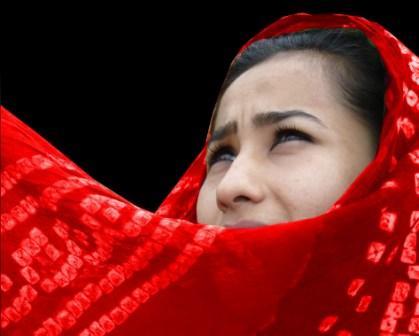 A feminist politics characterized more than a few of the films, with striking similarity between two unlikely "sisters": American Sini Anderson's Punk Singer and Greek Anneta Papathanasiou's Playing with Fire. Punk Singer features Kathleen Hanna, the dynamic lead of the US punk band "Bikini Grill" and traces her reason to stop her punk performances in 2005. Playing with Fire shows how difficult it is to be an actress in Afghanistan, a country which disapproves of women on stage. From two opposite sides of the world, the two films had a curiously similar punchline. The daring actresses in Afghanistan love their work so much they will do anything to be on stage, despite the death threats and the calls from Parliament to "not show their hair." The last scene is one actress, Herera, finally able to perform her clown act in peace, in exile in Germany. "Is it madness for a woman to play a clown?" she sings out, in expressive anger. Similarly, in Punk Singer, the lead announces that she is rebelling against the subliminal indictment against women to fully express themselves. With gusto, she grabs the mike and shouts out her punk lyrics, denouncing female oppression, as experienced in America. The film follows her decision to abruptly go off stage.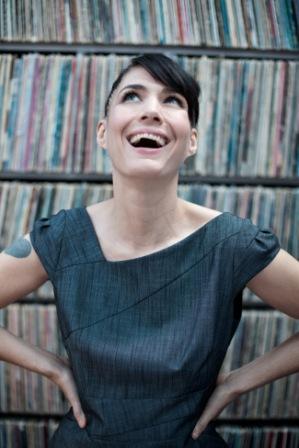 Spanish Christina Pitouli's short film Bref features in-depth interviews with sub-Saharan women in Spain who were forced as children to have cliterectomies. One woman cuts an onion with a sharp knife as she tells the story of her own mutilation. "It's fine," she says. She is the only interviewee to think so. The rest were clear that they would not pass this tradition down to their daughters. "I want all women to be able to feel like women," states one woman. "A sex-ed teacher once explained to me what it is I lost. Not having a clitoris when love-making, she told me, is like 'a sauce whose flavor has been taken.'"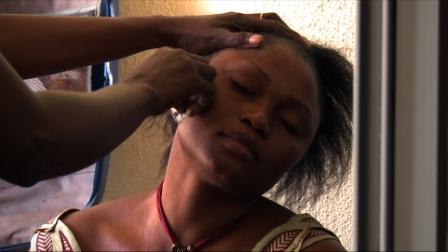 The financial crisis in Europe was not unexpectedly a key subject in several of the Greek offerings at the festival, including one damning depiction of German Chancellor Angela Merkel's responsibility for letting Greece sink: Stelios Kouloglou's riveting The GodMother. The story of Merkel's rise to power is told like the saga of the godfather (with the music to boot) as we learn how she betrayed "that old man" Helmut Kohl, who initially took her under his wing in the Christian Democrat party, and---the central issue of this film--betrayed Greece during the economic crisis. The physicist-turned-chancellor refused to respond to Greece's need for an economic bail-out, calling the Greeks "lazy" like "the Portuguese and Italians".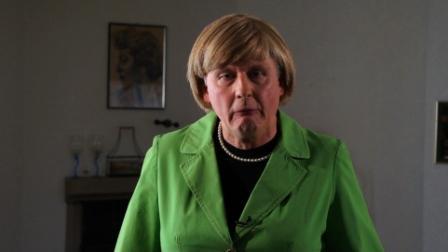 The doc intersperses interviews with economists who decry Germany's role in the crisis with footage of Merkel's absurdly insensitive comments. We also have clips from German propaganda films against Greece, as well as a comic impersonator of Merkel who doesn't have to be too inventive to make the chancellor sound offensive. The film errs, however, in adding reverse propaganda of its own. Not only does Merkel get slugged in this doc, but so does Germany in general, for being (supposedly) responsible for America's 2008 mortgage crisis, given its investments in US banks, as well as the reason for the introduction of the Eurozone in the first place, established, we are told, to protect from Germany's domination of Europe (not a fact). The punchline of this informative--albeit unnuanced--doc is that Germany was so indifferent to their southern sister, that it actually proposed that the country lease its islands. We do leave convinced that Merkel is on the wrong track.
These: just a few of the docs this year pointing to the off-kilter balance of our planet.