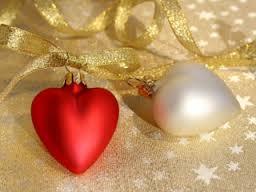 Dancing flames flickering from scented candles, the white sparkling glow of the tree lights reflecting off the window, the warm content feeling of watching a holiday classic with my husband and the sweetness of our cat curled on my lap sets the stage for the beginning of my holiday time off.
As many Christmases have gone by, I've begun to realize that the simple things seem to mean so much more than jam packing the days with places to visit and scheduling away-from-home activities.
Photos posted throughout the month of December from my Facebook friends have warmed my heart. Trays of yummy cookies cooling on the kitchen counter, a mom and her son making homemade pasta, Mrs. Claus reading to a group of bright-eyed children, cozy living rooms filled with evergreen garland and twinkling lights and numerous friends and family huddled closely together with seasonal attire and glowing smiles are just a few of the memories created and captured.
Special childhood holiday traditions are revisited and stories are shared. Here are a few of mine: standing in front of my house in the cold holding red, green and white bulbs assisting my dad as he decorated the roof peaks; singing Christmas Carols in our living room with my sister while my brother played the piano and sitting on the fireplace hearth in the dark with my siblings while we waited for the sun to rise so that we could see our presents from Santa.
As the shopping days countdown, our hearts open wide toward giving to others, expressing sincere best wishes, sharing joyful moments and visiting with friends and family. The weather continues to get colder and grayer, but our hearts grow warmer with love.
Imagine if we made a conscious effort to be kinder, more sincere and focus on savoring special moments with our family and friends year round?
"You may say I'm a dreamer ... but hopefully, I'm not the only one!" -- BEATLES
Fill your hearts and homes with joy this holiday season and throughout the coming year!