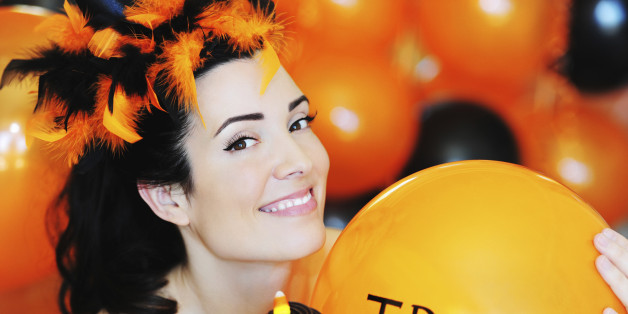 As far back as I can remember, I've always embraced any opportunity to dress up in costumes. Through my elementary and high school years, I danced in recitals and acted in school plays which allowed me to be someone other than myself. The outfits range from dressing up like Pinocchio to impersonating a delicate swan. Every Halloween, even to this day, I always have to be disguised in some type of costume.
Recently, for our company's United Way campaign, we filled an entire week with fun activities including giving employees the opportunity to pose behind a life size cardboard photo of a cheerleader or football player. Laughter resounded down the hallways with the silliness and fun of it all. The week long campaign ended with a thank you lunch that kicked off a half-time show by our executive leadership team. Words that arose from viewing these five "performers" were: good sports, playful, free-spirited and enthusiastic. Cynics might say: immature, sophomoric or childish.
At what age do we feel that playfulness, dressing up and acting silly, should stop? With our daily responsibilities, stress and obligations, don't we need some comic relief? Taking us back to childhood even for a few minutes can spark the child within us and lift our spirits.
Traditionally, the only time we feel we have permission to be our "playful" selves, is when we have our own children or grandchildren.
Reflect on the last time you really acted ridiculous and how much of a stress release it was for your body. I would guess that you actually had a few friends or family members with you. Happy memories were created and when you are together, you reminisce on the joy it brought.
So... I'd like to give you all permission on Halloween to be playful. Go to the local costume store and buy something that makes you smile when you put it on. It can be a pair of wax lips or even vampire teeth. Give it a try....you just might feel CHILDISH, GOULISH and JOYFUL!