Could you live on just one dollar a day? That is what four friends set out to discover when they traveled to Guatemala together in 2010 with nothing but $1 a day to subsist on for 56 days. Chronicled in the new documentary Living on One, released for download tomorrow, October 17th, this story of four millennials out to impact the world is one you'll want to hear.
"Push the limits"
When Zach Ingrasci, Chris Temple, Sean Leonard, and Ryan Christoffersen learned in college that 1.1 billion people live on under $1 a day, they decided to take action. They decided to personally experience the reality behind this alarming statistic.
"We were studying economics and international development in school, but the issues we were reading about seemed so far from our daily reality," explains Chris, current Executive Director and Co-Founder of Living on One. "Growing up in Connecticut and Seattle, [we] had little ability to understand the reality of life at that level." So together, Chris and Zach, with filmmakers Sean Leonard and Ryan Christoffersen, seized an opportunity to "allow others to connect with these issues." When their video blogs received an unexpected amount of attention, they knew they had a unique opportunity to connect and make an impact.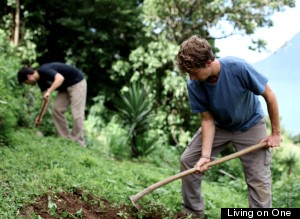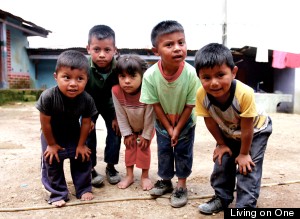 Having experienced extreme poverty, if only temporarily, before trying to combat it on a global scale, the four friends share a unique perspective: the ability to reconcile their own firsthand experiences with the need for global action against poverty. Zach recalls the uncertainty of being able to pay for food, let alone medicine, when Chris contracted a parasite. Elaborating on the stress of a small, irregular income and physical discomfort of their living environment, Chris adds:
"These challenges made us realize just how innovative and strong the poor have to be to even survive. Seeing our neighbors strive to improve their lives, in the face of such hardship, has inspired us to do everything we can to help."
The Living on One team formed life-long relationships with some of their neighbors in the rural village of Peña Blanca. The compelling stories and personalities of Rosa, Chino, and Anthony, for example, "inspired us to create this film that would inspire action through hope, not through guilt, and continue to do so everyday."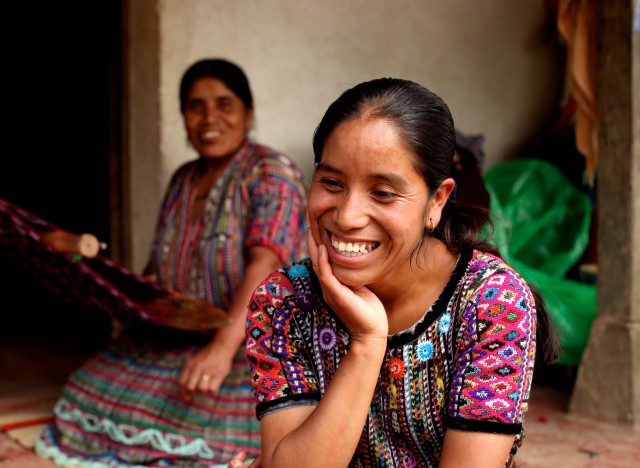 "Rosa is one of the smartest, most motivated people we have ever met, all that she lacked was an opportunity to improve her own life."(Source: Living on One)
"Make impacts"
The influence of their experience in Peña Blanca remained strong for Zach and Chris when they reintegrated into American society. Zach encourages "everybody to walk in someone else's shoes, if only for a few days," because, "through the experience, you'll gain empathy for someone else's reality and never judge, disregard, or ignore a person like them in the future."
Chris emphasizes the power of individual impact efforts:
"If there's one thing I walked away with from Guatemala, it's that small things can have a huge effect on the lives of the extreme poor. By understanding this, we can feel empowered that change is possible."
And the obligation of those who can change the global poverty rate because they were given the opportunity to do so:
"For billions of the poor it is not a choice to live with less. What is most troubling is not that they live with less material things but that they live with less opportunity to improve their lives. They often don't have access to things we take advantage of everyday like education, financial services, nutrition, healthcare and even access to clean water. For those who have these resources it is our responsibility to join together and make a difference in the world."
Utilizing the advantage of today's technology-driven communication platforms, Living on One continues to explore the most pressing issues in development and inspires others to make an impact, too.
For more on Living on One: http://www.livingonone.org/