For some people, July Fourth means picnics, parades and fireworks. For me, Independence Day makes me think about some of my favorite domestic cars. This year, Total Car Score decided to mark the holiday with our list of 10 Best American Cars.
Earning the top honor is the Cadillac CTS, one of six vehicles from General Motors to make the list.
The Detroit Big 3 continue to produce some of the highest rated cars on the market, and America clearly hasn't lost it's grip on the large SUV or high-performance sedan segments. With all three manufacturers making the Top 10 list with at least one "tuner" version of their mainstream sedans, it seems Detroit muscle is alive and well.
Kudos to Cadillac for earning the top spot with its stylish luxury sedan, the Top Scoring domestic model on the market. General Motors also captured six of the Top 10 spots with hits from Buick, Chevrolet, GMC and a total of three Cadillac models. Ford's Taurus SHO and Flex represent the Blue Oval's best, while two versions of Chrysler's venerable 300 sedan confirm its continued appeal.
It's worth noting that while no compact domestics models made the list, Ford's 2012 Focus was less than half a point behind the 300 SRT8. With a growing emphasis on small cars and high fuel efficiency it's likely we'll see a domestic economy car in next year's Top 10 American Cars list.
In a nod to the red white and blue, these are Total Car Score's 10 Best American Cars.
1. Cadillac CTS Total Car Score: 86.49
A superb Total Car Score for the 2012 Cadillac CTS shows just how appealing this American entry luxury car is. Another telling illustration is when reviewers compare it favorably to European rivals, who used to have this segment sewn up.
2. Buick LaCrosse Total Car Score: 85.01
The 2012 Buick Lacrosse has the highest Total Car Scores in the Large Sedan Category. It is the car charged with taking the brand's old school image in a more youthful direction. Reviewers praised the Lacrosse for its quiet ride, responsive handling, strong V6 engine and available all-wheel-drive.
3. Chevrolet Traverse Total Car Score: 84.87
The Traverse's most obvious attraction is its sizable eight-passenger interior, which features an uncommonly adult-friendly third-row seat. Less obvious but no less important is the relatively smooth ride and nimble handling that puts old school truck-based SUVs to shame.
4. Ford Flex Total Car Score: 84.44
Though its distinctive looks may not appeal to everyone, it's hard to argue with the top-flight Total Car Score racked up by the 2012 Ford Flex. The long list of positives cited by reviewers starts with the Flex's roomy, comfortable interior and excellent crash test ratings.
5. GMC Acadia Total Car Score: 84.18
Located in the sweet spot between traditional truck-based SUVs and minivans, the 2012 GMC Acadia has received enough positive reviews to earn itself a high Total Car Score in the very competitive Large SUV & Crossover segment.
6. Cadillac CTS-V Total Car Score: 83.65
7. Chrysler 300 Total Car Score: 83.29
8. Ford Taurus SHO Total Car Score: 83.22
9. Cadillac SRX Total Car Score: 83.01
10. Chrysler 300 SRT-8 Total Car Score: 82.59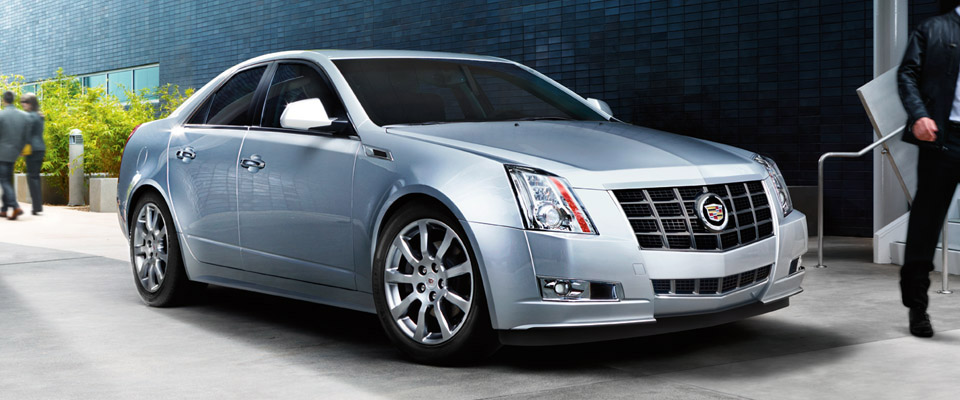 Photo courtesy: General Motors