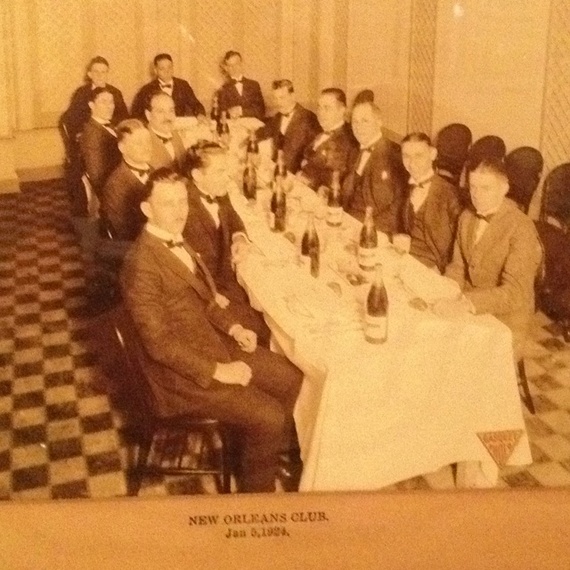 What possible connection could The New Orleans Athletic Club and the Millennium Hotel in Manhattan have?
They both contain the ghosts of restaurants past.
Oh they both serve food of a sort. The NOAC has some pre-made wraps and sandwiches available at the bar and what used to be Restaurant Charlotte does a breakfast buffet and has a bar menu that would appear to have been hobbled together by a banquet chef. Like a cover band desperately singing someone else's hits, the bar at Millennium has 'sliders' and other sad choices that display a stunning lack of originality.
Yet they both once were restaurants of note.
I have become obsessed with split pea soup. In speaking with the older members of NOAC they all seem to remember a split pea soup that was like no other. Not too thick, not one of those milkshake soups, but creamy, the taste of ham bone and maybe some cream, and some other flavor...no one else used it...not a herb but...?
As someone who does forensic recipe reconstruction, I find this soup to be both puzzling and fascinating.
No one can seem to recall exactly what year it was introduced or which chef or cook first made it. Two important clues when trying to reconstruct a recipe. For all I know they may have the old recipes on file somewhere as the kitchen is now a file room.
This is also true of Restaurant Charlotte. Each time I run into someone who dined there they have a vivid memory of one of Pat William's dishes: the tahini-based pasta sauce, the lobster quesadilla.
It was once the hottest reservation in town, filled with celebrities both before and after the theater. Susan Taylor of Essence magazine was a regular along with Michael David of Dodger productions, he will never forget the creme brulee. Faith Prince only ate salad back when she had to get into her chicken costume. Blythe Danner liked chamomile tea after a show. Snoop Doggy Dog ordered off menu and got what he wanted -- I know, I made the biscuits myself.
Now pre-theatre and post-, it sits empty with the current management refusing to even consider proposals to re-open. The wasted space sits vacant at dinner time, a sad reminder of what once was, and what could be again.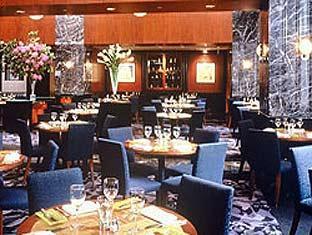 However I hear that NOAC may consider opening again.
The stunning ballroom might once again fill with weddings and parties every Saturday night. The Courtyard might become the place for garden parties in the cooler months, the front room if opened to the public could be the hottest reservation in town with the right menu.
In New Orleans they always flock to the new, but require that you honor the old. The incredible culinary history of this club would require that as well. I have no religion but a space brought back from the dead and filled with happy diners is my idea of heaven.