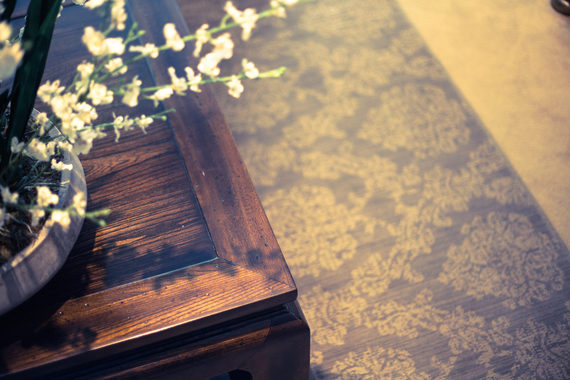 I've been recently going through my shelves trying to put some order into my book display when I realized I haven't actually read (or finished) half of them!
The realization was quickly followed by a session of de-cluttering. I took each and every book in my hands and asked the question: "is it a keeper?"
And then, I stumbled across a cartoon by Tom Gauld depicting a library full of books with labels such as:
- intending to read,
- half-read,
- pretend I've read,
- read, but can't remember anything,
- wish I hadn't read...
And it made me laugh. Because I love books, but I had so many of those categories too.
Do YOU also have an exponentially growing library and not enough space to store it? Have you ever felt like you might be buying too many books, but you're just like a little junkie for the smell of paper? ;)
If you answered yes to any of the above and you love books as much as I do, then... it might be time to let some of them go...
Here is a 3-step actionable plan to finally put these books in order!

All you've got to do is go through your collection and ask yourself these 3 questions about each of the books:

Have I read it?
Am I still likely to read it?
Does it have any sentimental value to me? (e.g. any personal insights on the margins, an autograph etc.)

We all do it. We buy a book, read it and put it back on the shelf, never to touch it again.

I sometimes even buy a book, but never read it, then time passes and I forget why I bought it in the first place. (Guilty!)
So be ruthless.
And I'm well aware that a part of you might not agree with getting rid of books -- they are books after all, but don't you think that some of them would be of better service if other people could use them now?
Not to mention that these 'unwanted' items take up a lot of space, while their only job is to gather dust.
So I challenge you today to ask yourself these 3 questions, decide what you really want to keep and declutter your shelfs from those easy "beach reads". You know the type...

Act NOW. Schedule a chunk of time to do it this weekend and I promise you'll feel better after!
Set an intention for how many books you'll sell, donate or gift to a friend and let me know in the comments on the blog!
Can't wait to hear from you,
Kat xx
The mental and physical space we create by letting go of things that belong in our past gives us...the option to fill the space with something new.
- Susan Fay West
Kat Bern
Kat Bern is an interior designer and a Dream Home Creator. She studied in London at the University of Arts and gained experience working for the best interior design company in Europe, designing for big brands such as Sheraton or Hilton.
She's an advocate for deep human relationships, open communication and empowerment of women from a young age.
As an entrepreneur she teaches how to use practical design and open attitude to transform your house into a Dream Home. On her weekly blog she shares secrets and inspiration for changing your home in small steps that will eventually change your life.
CLICK HERE to sign-up for weekly e-mails full of practical tips and inspiration and start making your home more functional, happier and prettier.... for FREE!