DC is more than just the nation's capital. This city boasts and toasts many things. Recently, there has been a surge in entrepreneurial culture, and small businesses -- particularly in the tech niche -- are thriving.
With the New Year upon us, there's no better time to look back and appreciate those startups that have begun to make their mark on the DC scene. These innovative local companies are making names for themselves beyond the beltway and are poised for success in 2014 and beyond.
Hinge

This dating app was founded by DC locals Justin McLeod and Bennett Richardson. They started in a popular coworking space on 15th street and have expanded the business to ten employees this year. The app, which offers potential love matches based on a member's Facebook friend circle, is now available to users in DC, Philadelphia, New York, and Boston. Though DC was a great place to launch the software and get the business off the ground, one founder recently admitted in a Washington Post interview that a move to New York is pending.
McLeod extolled the virtues of the DC tech scene but added that investors encouraged the shift up north in order to effectively scale the company. Expect big things from Hinge in the coming months.
HomeSnap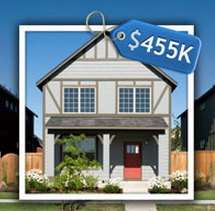 HomeSnap isn't just another boring real estate app. Founded in DC in 2008, the software lets you snap a photo of a home on your iPhone and instantly gives you information about the property. This app makes hunting for real estate a breeze. The algorithm uses a combination of big data and iPhone features (accelerometer, gyroscope, location services) to determine where you are and then present a home's details.
Currently, the app is available to those looking in major cities like New York, Boston, Chicago, DC, etc. Founded by the CEO of "We Buy Houses", the Zillow-challenger received $3.5 million of funding in late 2012.
NiceLaundry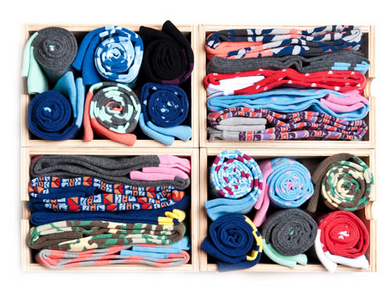 There's not much in the land of men's dress socks. Well, maybe there is, but everything tends to be boring and stodgy. Enter NiceLaundry. Founders Ricky Choi and Phil Moldavski (who was also part of the SweetGreen launch team) debuted a sock subscription service that allows you to order fun, appealing, unique socks for work and play. Akin to the Birchbox model, a new batch is shipped to you regularly to ensure your feet are properly attired at all times.
NiceLaundry launched in a Logan Circle apartment and has since grown under the steady oversight of Choi and Moldavski -- both DC locals. After attending prep school in DC and ending up with jobs at LivingSocial in Chinatown, they decided it was time to start a venture of their own. Our feet thank them.
EasyGrouper

EasyGrouper is the app you don't realize you need until you absolutely need it. Dubbed "the way to make employees communicate better", the software allows for much more than simple communication. EasyGrouper is a contact management database that connects coworkers on their personal mobile devices. It makes it easy to announce your current status ("out of the office", "traveling for a conference") while also giving employees the freedom to update their personal information to optimize communication and workplace efficiency.
The app was launched by David Alison, a successful Virginia-based entrepreneur and current VP of IT Cadre, EasyGrouper's parent company. After he sold his previous company, Alison decided it was time to start working on a new tech tool. EasyGrouper is the culmination of his efforts to improve communication issues in the workplace, and it's quickly starting to catch on at offices beyond the capital.
SweetGreen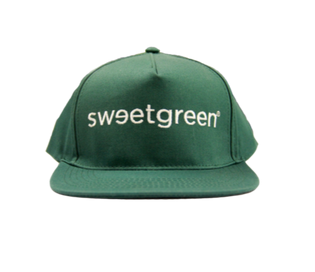 Most DC residents are familiar with the healthy, sustainable, fast casual restaurant known as SweetGreen. The salad shop, founded by three Georgetown grads, is something of a healthy staple in DC's food scene.
Although the past six years have been successful, it looks like things are about to really take off. AOL founder Steve Case recently joined the SweetGreen board and backed them with $22 million from his investment fund Revolution Growth. Though the SweetGreen team currently boasts more than 22 restaurants nationwide, the grander plan is to strategically grow the business and develop a more widely recognizable brand representative of a healthy lifestyle.
While DC doesn't yet sport the start-up ecosystem reputation of San Francisco or New York City, there are plenty of exciting companies and committed local investors working to build "The Next Big Thing." With tech talent lining the beltway, visionary and creative 20-and 30-somethings moving into DC in droves, and investors fueling the best in class, the DC area continues to show great promise as an emerging start-up community.