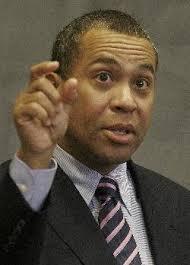 "We should not have to fight for funding every year. There are METCO graduates working in the Massachusetts State House -- that proves that it works," says Elizabeth Nagarajah about the Metropolitan Council for Educational Opportunity (METCO) program. She is a parent and school committee representative for the Boston-Weston METCO Parent Organization, who will be among those lobbying for the program, which allows approximately 3,300 students in Boston and Springfield to attend school in 36 suburban districts.
In the Bay State, METCO seeks "to expand educational opportunities, increase diversity, and reduce racial isolation, by permitting students in certain cities to attend public schools in other communities that have agreed to participate." It was founded in 1966 as a grassroots voluntary desegregation movement by African-American parents in Boston. Today, over 10,000 students make up a two-to-five-year waiting list for the 350 to 400 annual placements.
The Commonwealth has not conducted a full-impact analysis of METCO. A 2011 Pioneer Institute report, based on the limited data available, found that African-American and Hispanic METCO students outperformed and had higher graduation rates than their Boston and Springfield counterparts.
The Massachusetts Executive Office of Education reported a 94 percent four-year high school graduation rate for METCO students in 2011, compared with 85 percent statewide, 64 percent in Boston and 52 percent in Springfield. Of these graduates, 89 percent of METCO students enroll in higher education, compared with 81 percent statewide, 59 percent in Boston and 67 percent in Springfield.
On 2010 MCAS English language arts tests, at least 15 percent more METCO participants demonstrated proficiency at the 3rd, 6th and 10th grade levels compared to their non-METCO counterparts.
While anecdotes don't make data, stories of the success of METCO and similar programs abound.
Massachusetts Governor Deval Patrick is one such story; a scholarship from A Better Chance, a private school choice program analogous to the METCO public school model, took him from the south side of Chicago to an elite prep school education at Milton Academy. From there he went on to Harvard College, Harvard Law School, the United States Department of Justice, corporate America and ultimately the State House.
While Governor Patrick has been verbally supportive of METCO, his budgets tell a different story. Nagarajah and METCO supporters are still waiting to "see the dollar figures to go along with that support."
METCO is currently a state budget line item separate from other K-12 funding, which forces advocates to lobby for funding every year. Under Patrick's administration, insufficient funding has forced receiving districts to shoulder a larger part of the cost of education and transportation. Last year, receiving districts got $3,400 per student, a fraction of actual costs.
In a recent Huffington Post column, Governor Patrick wrote, "As a black man, my heart aches over the disproportionate numbers of men and boys of color left back by schools, left out of jobs and caught up in crime. As a black public official, I am struck by how little appetite there seems to be among law makers to deal with the root causes of this..."
But METCO, which expands school choices for minority students and gets to the root causes of the problems Patrick describes, has seen per-pupil allocations decline by 18 percent and total grants and subsidies fall by 10 percent since he took office. Education and transportation costs increased dramatically over time, but state support for METCO has diminished, leaving an ever-larger gap for school districts to fill.
"With inadequate funding," Nagarajah explains, "receiving districts are forced to balance the budget by eliminating the program, taking fewer students, or reducing support for the program." Brookline has explored limiting the program in order to avoid a property tax increase, and funding cuts have created transportation issues for METCO high school students in Belmont.
METCO is a proven program with an insufficient and static budget. Rather than subjecting it to a highly uncertain annual state budget process, its success in bridging achievement gaps and providing greater educational choices and opportunities for minority students merits a funding mechanism that enables greater predictability for expansion and growth.
Katherine Apfelbaum is the Peters Education Fellow at Pioneer Institute, a Boston-based think tank where Jamie Gass directs the Center for School Reform.