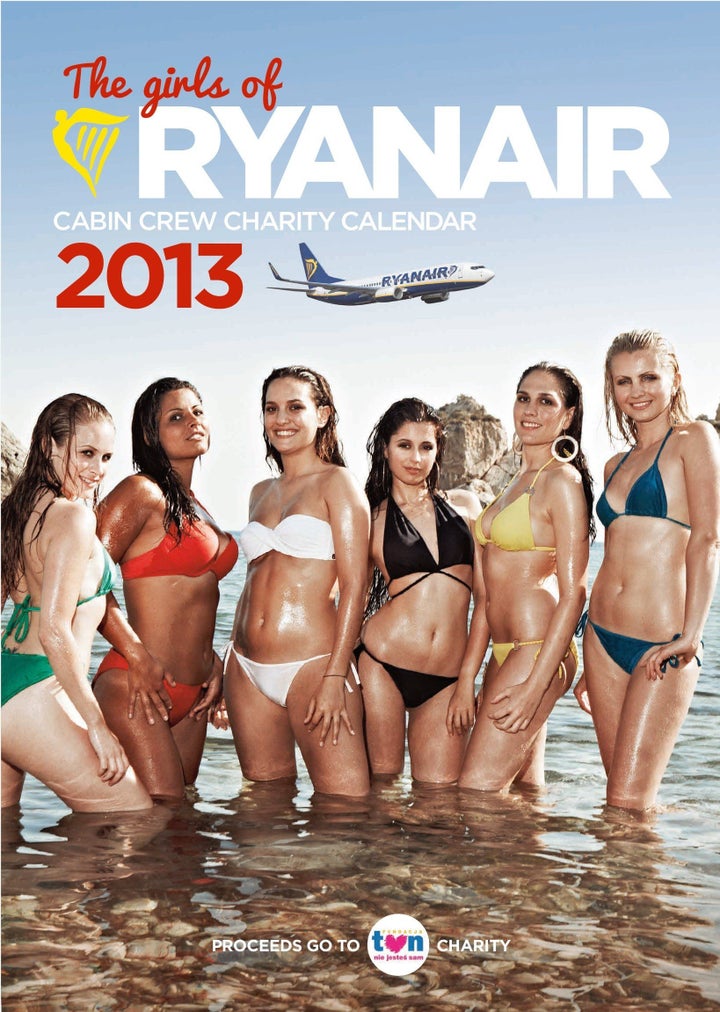 Is Ryanair getting too sexy?
While it's entertaining (at best) and disparaging (at worst) to watch O'Leary, what if Ryanair came stateside, as is possible with an Aer Lingus merger? How would Americans, the FAA, or the DOT respond to calendars of half-naked crew members sitting in an airplane's seat pocket?
Certainly, there have been a fair share of stories about sexy cabin crews -- albeit overseas. Last year, Virgin Atlantic was voted the airline with the "hottest flight attendants" in the sky. Similarly, earlier this year, Virgin Australia flight attendants were told to get away from the "sex look." And in 2010, Aeroflot created a calendar of nude flight attendants for VIP frequent fliers, HuffPost blogger Tiffany Hawk wrote in her blog, "Are Airlines Bringing Sexy Back?"
But (sorry Carrie Bradshaw) I can't help but wonder what Americans would say to Ryanair if they crossed the pond.
PHOTO GALLERY
Ryanair Calendar