A sure sign that kids are back to school is that crossing guards are in place, directing the careful choreography involved when kids and cars share the road. The problem, of course, is that we don't have crossing guards at every corner where kids cross.

So to help families brush up on their walking safety skills, Safe Kids and FedEx teamed up to bring you seven tips in the form of a fun, interactive infographic. It demonstrates the common ways kids get hit by cars (it happens more often than you might think: 44 kids are hit every day!) and just as important, it details what you what you need to do to avoid getting hit.

In less than five minutes, you can learn how to cross more safely for a lifetime. And it's fun.

Check it out. Share it. And be safe.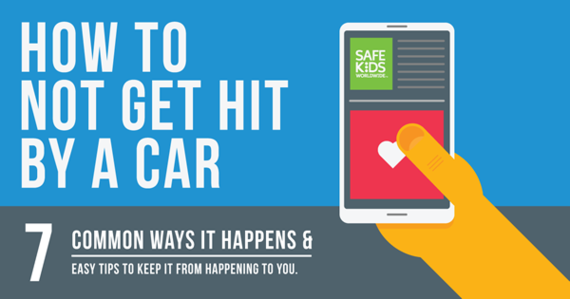 Try it out! See if you make any of these 7 mistakes.
For more safety tips, visit safekids.org