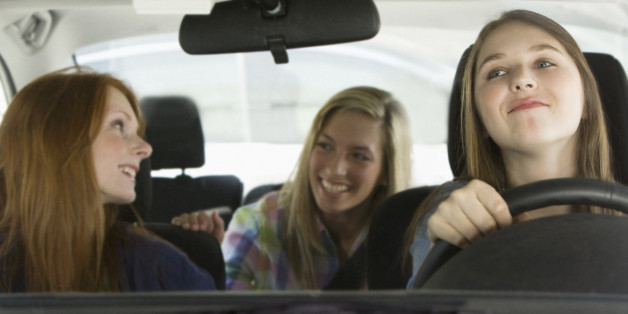 Learning to drive is a serious issue -- for teens and parents. Driving brings new freedom, but there are also risks -- risks that led to 2,439 teens deaths in 2012. Car crashes are the number one killer of teens.
But what about the stories behind the statistics? What are teen drivers and passengers thinking, what makes them feel unsafe and what can we do about it? To find out, we gathered 10 teenagers (and five pizzas) and started with a simple question: What is it like to ride with a teen driver? They talked about risky behaviors, including texting, speeding and playing with the radio, and they also told surprising stories like these.
As a mother of a teen driver, these stories are scary and we know they are not uncommon. According to a survey by Safe Kids Worldwide and the General Motors Foundation, almost half (49%) of teens reported feeling unsafe when riding with a teen driver.
It's important to find practical strategies that help teens speak up when they see risky behavior. It's also important to find a way to get teens to buckle up on every ride, every time. In half of all fatal crashes in the U.S., the teen was not wearing a seat belt, and our study revealed that one in four teens surveyed said they don't always wear a seat belt.
But what role do we, as parents, play? We might be a lot more important than we think.
No one starts their day anticipating that they're going to get into a car crash. But we all know that it only takes one time to be riding in a vehicle without buckling up for a life to be changed forever. We all have a role to play when it comes to keeping teens safe as drivers and passengers, and a great place to start is by listening.
For more information, visit safekids.org