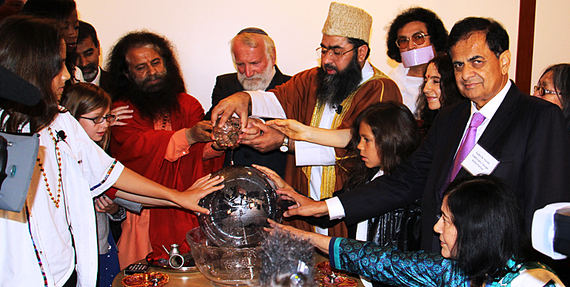 November 19 is World Toilet Day: a day established last year by no less than the United Nations General Assembly. It is marked because there are few topics that are as tightly linked to human welfare and human dignity as sanitation. Poor sanitation spreads disease. Women creep out at night out of modesty and risk assault and death. The filth of flying toilets (people deposit waste in plastic bags and let fly) is a reminder of a grim face of poverty.
The facts are sad but riveting: Of the world's seven billion people, the experts estimate that 2.5 billion lack improved sanitation and a billion defecate in the open. This has been the hardest global goal to achieve, partly because it's an uncomfortable topic and partly because good sanitation costs money and calls for changes in attitudes that are easy to preach about but harder to translate into action.
That's partly where a day dedicated to toilets comes in. Celebrating World Toilet Day aims to desensitize a topic associated with adolescent humor and grim medical news and link it to a common plea to care about equality and dignity in a practical way. An exemplary social entrepreneur, Jack Sim from Singapore, founded the World Toilet Organization (WTO) and four years later, the World Toilet College (WTC) in 2005. He's a remarkable example of looking for creative ways to achieve an important goal.
Sanitation may seem far removed from religious beliefs but in fact there are many links and cleanliness is a core element in religious teachings. Many faith-inspired organizations and leaders are part of the effort to improve sanitation. In Ghana, just to cite one example, an interfaith group of religious leaders launched a campaign against filth, finding common cause in working to encourage communities to improve their sanitation. But there's still too much shyness about the topic. That's where religious leaders have the gift of opportunity. They can weave together the different threads of human dignity, health, rights, and charity. They can help hold sanitation programs up to the light. They can make a difference in a fundamental part of people's lives.