One of my favorite services for young travelers is Yacht Week, which organizes sailing trips for groups of five or more.
Along with your friends, you can spend a week sailing the crystal blue waters of Croatia, Greece, Italy or the British Virgin Islands. At night you dance to European house music at Yacht Week's parties.
If you're thinking this sounds too good to be true, you're not alone.
The Yacht Week's slogan is "It's nothing like the real world," and it truly is a week away from reality. Before taking this trip, my morning tradition was coming in to work, watching the Yacht Week promotional video and think about how epic my summer trip would be.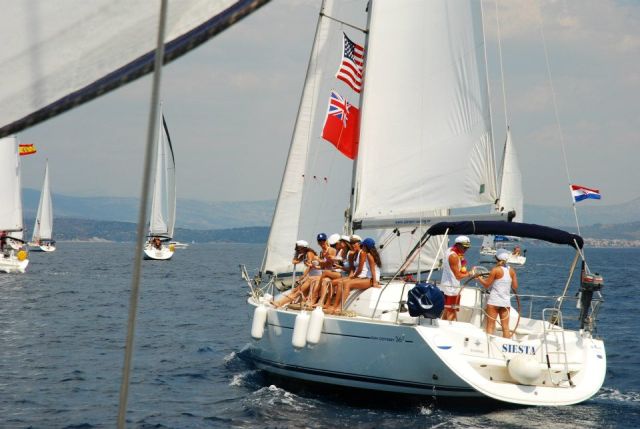 Sailing the Dalmatian Coast aboard the Siesta
The Details
Location: I spent a week aboard the Siesta sailing the Croatia South Route, stopping in Split, Vis, Komiza, Hvar and Solta. The longest period of time sailing each day is about 4 hours, so you have plenty of time to explore each new island. Croatia is the original home of Yacht Week, but they've since expanded to include routes in Greece, Italy and BVI for the upcoming winter holidays.
Time: Your own personal Yacht Week runs from Saturday to the following Saturday, although many 'yacht weekers' choose to extend their trip to allow for travel before or after. My suggestion is to travel before, because after a week this intense, you may not be able to stay awake any longer.
Price: The average price for the yacht is 400 - 600 Euros per person. It can fluctuate based on the quality of the yacht and whether or not you need a skipper. This does not include flights or food, but it's pretty reasonable considering you sleep and travel on the yacht.
We chose to eat out some nights, sampling the local island restaurants, and other nights we cooked our meals on the ship for ourselves and the crew. I should offer my apologies once again to our skipper for our less than gourmet meals. You can also request a host or hostess on your crew to do the shopping and cooking of your meals for you.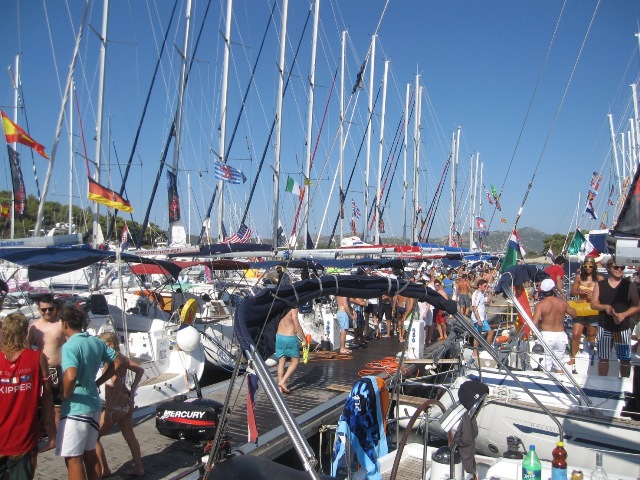 The yachts of week 33 docked in Hvar, Croatia
Tips and Tricks
Here's what you need to make your Yacht Week - or any sailing vacation - a success: it might sound luxurious, but it's more like camping.
I can't tell you how many times we found ourselves on a remote Croatian island searching for ice for our so-called "refrigerator" or how small a 36 foot yacht can suddenly feel when it's filled with six girls and their luggage. Unless you get a catamaran, it might be cozy.
The best advice I can give is to pack lightly and in soft-sided luggage. All you really need is a few bathing suits and a toothbrush.
None of that matters, however, once the sun goes down and you are whisked away to the palatial European beach clubs with music and dancing until dawn. If there's one thing the Yacht Week knows, it's throwing a great party. If you've always wanted to have the quintessential Avicii-esque best night of your life, there's nothing better than summer in Croatia. It may not be the most cultural vacation I've ever been on - we never even saw a museum - but it was by far the most fun.