Innovation is pushing aside the old rules of garden design. No soil to plant? No problem. Gardeners are now growing plants everywhere -- on walls, rooftops, tabletops, even along busy streets. Check out these four.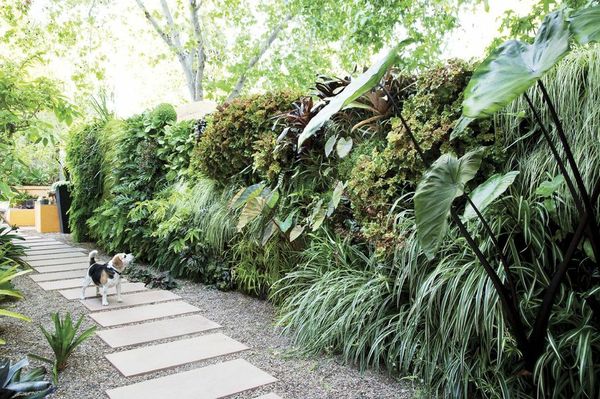 Wall: Inspired by French botanist Patrick Blanc's leafy tapestries cloaking buildings in Paris, designer Amelia Lima created this cool planting to camouflage an unsightly wall edging a sideyard in San Diego, California. She built a 7-foot tall frame in front of the wall, attached synthetic felt to it, then tucked moss-wrapped root balls of ferns bromeliads, grasses, elephant's ear, and spider plant into the synthetic felt's pockets.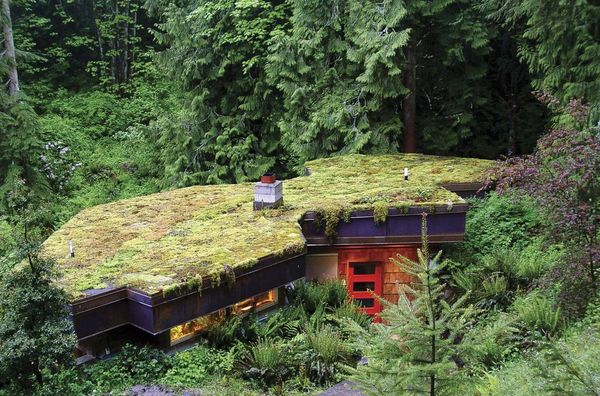 Roof: A forest floor garden grows atop this house in Squim, Washington. "Stuff falls from the trees, then moss grows over it " says its owner, an architect. To get the garden started, he gathered mosses around his property and spread the "starter kit" on the flat roof's rubberized asphalt surface. Gradually more lichens, moss, and ferns arrived. Now the roof practically takes care of itself.
Living tabletop: Instead of cloth, why not try live plants to make a table runner? This outdoor table, made from a repurposed wooden shipping palette with recycled table legs attached, has a trough set into its top. Filled with fast draining soil mix, the trough is planted with tiny succulents. Drain holes are drilled into the trough's bottom.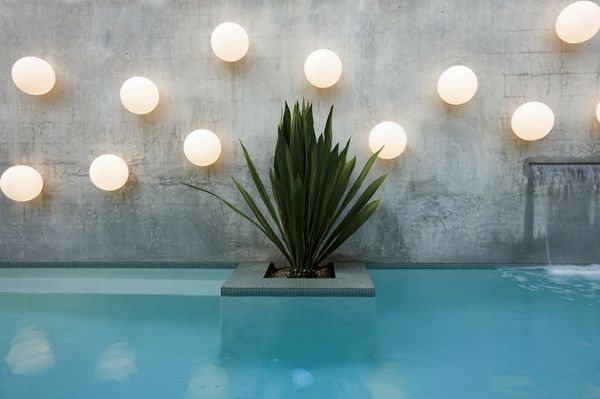 Pool: A single plant can create a striking focal point for a swimming pool. The sculptural Doryanthes palmeri pictured, in a Pasadena, California garden, grows in a planter that sits just a few inches above a lap pool's waterline. As a finishing touch, designer Anthony Exter put globe lights on the wall to suggest bubbles rising from the water.
More great tips like this can be found in the Sunset Western Garden Book: The 20-Minute Gardener. Visit www.sunset.com/wg.