I have an idea that comes to me more and more these days. It's as though I'm remembering being at a way station before coming to Earth. I was waiting to hear where I was going next. When the being in charge of revealing my destination said "EARTH," the other beings all around me oohed and ahhed at my good fortune. I recall feeling a deep sense of elation.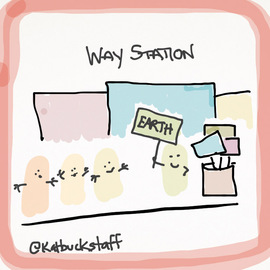 In my memory, they all cheered as if I had won the lottery. Patting me, smiling and offering congratulations.
One of the beings in line behind me said to me, "You are so lucky. Earth has air, water, dirt, sunshine, plants and delicious food."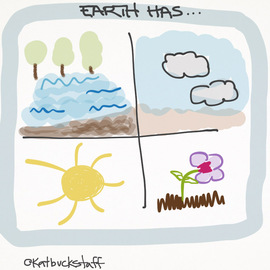 But another being in line cautioned, "Earth also has humans. They are complex creatures, capable of extreme acts of cruelty, but also extraordinary kindness, creativity and love. Sometimes it's the same being that's cruel and kind. Not the usual, these ones are good and those ones are bad. It could make you crazy trying to sort it out."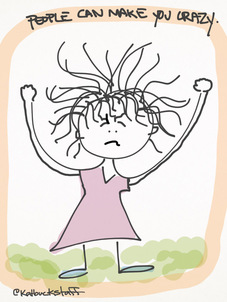 Another Being interrupted, "The good news is the beauty on Earth makes up for the ugliness. I hear there are waterfalls, deserts, oceans, birds, whales, crickets and a moon. The beauty within humans is said to be extraordinary. You will need to seek out beauty every day to survive. "
As I was about to leave, they wished me good luck and asked me to please remember the beauty that I would see and experience on Earth and to bring back stories to share when I returned.
"Make certain you take time to figure out how you would describe eating a peach," one called out to me. "I heard it's out of this world."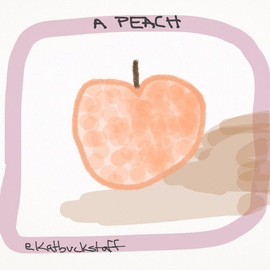 Another asked me to be certain to watch dolphins surfing in waves. "Tell me every detail."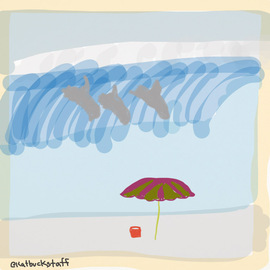 Another asked that I stand naked in a summer rain and feel what it is like to have cool water dropping all over skin that was hot from a summer day. "I want to know what it feels like to be that hot, that cool, that alive. Remember. Will you?"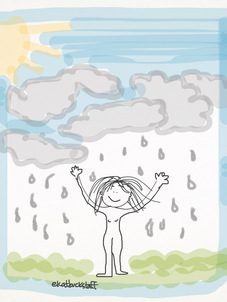 "Wait," one said, "I want to know what it's like to float in water. To feel that supported."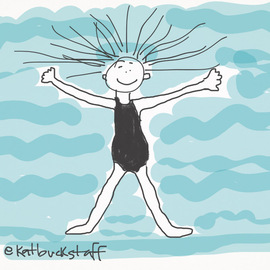 "And I want to know what it feels like to have Spring petals falling on, to feel that rich," another said.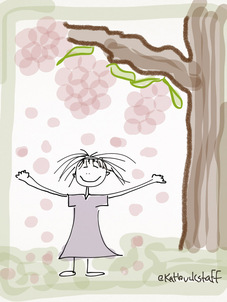 And still another asked that I remember every detail of holding a newborn baby. "Remember what it feels like to have something that fresh and new and sacred in your arms. Remember."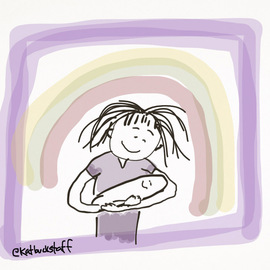 This remembering to seek out beauty helps me. As I go through Earth experiences, I try to count them all as riches, the good ones and the hard ones to describe and share with others who didn't win the lottery and get assigned to Earth.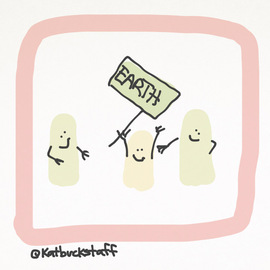 ***
Kathleen Buckstaff is the author of two books that celebrate life and motherhood:Mother Advice To Take With You To College, a collection of hilarious drawings and wise sayings, and The Tiffany Box: A Memoir, an International Best Book Awards Finalist, a true story told through emails and letters, full of laughter and tears.