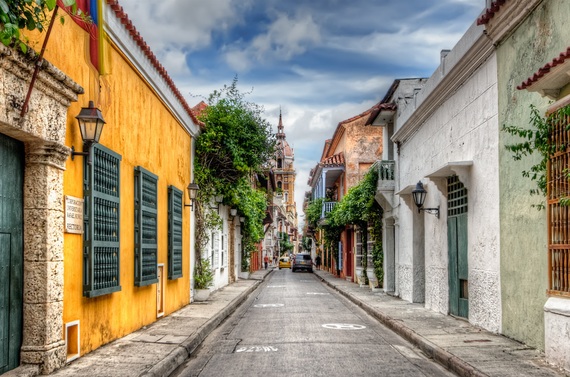 Founded by the Spanish in 1533, Cartagena grew quickly to become a thriving seaport. At one time it was second only to Mexico City in commercial importance in the Western Hemisphere.
Today Colombia's best-known city on the Caribbean is also an appealing coastal retirement option.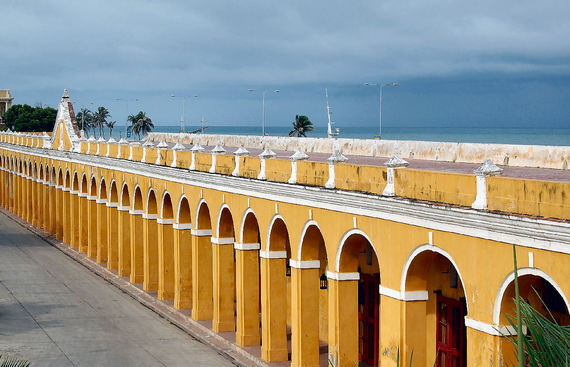 Cartagena is one of the world's few remaining walled cities. Its is a massive wall indeed, more than 40 feet wide, wide enough to drive two pickup trucks abreast on top, and almost 7 miles long.
Within that wall is one of the finest colonial centers in the Americas that is right now a bargain. This UNESCO World Heritage Site had grown expensive in recent years. Today it's far more affordable thanks to the dollar's current strength against the Colombian peso. The dollar buys 2,534 pesos as of this writing, meaning property prices in Cartagena have rolled back to levels not seen in six years.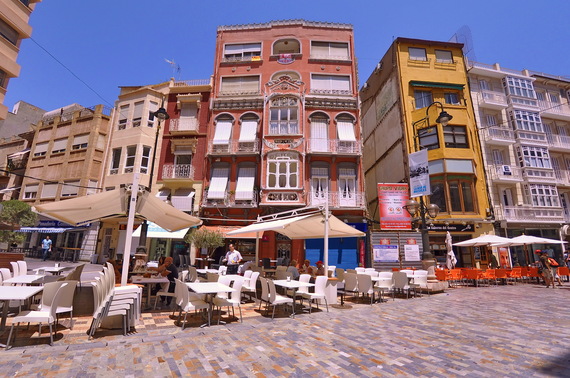 The beautifully preserved historic center with its cobblestoned streets and alleyways, parks, and hole-in-the-wall restaurants and cafes is what puts Cartagena on the map for most people. However, for expats and property investors, it's only part of the appeal.
Cartagena also offers more than 12 miles of Caribbean beaches outside the historic center, and this is the area that's really on the move. If Cartagena appeals to you, the first thing you need to decide is whether you're interested in the historic city or the beach areas, which are a few minutes away by cab.
If you prefer the colonial city, then you've got another choice: inside or outside the wall.
Within the wall, you'll find Centro and San Diego, the colonial sectors that are almost 100 percent restored and form the heart of Cartagena's tourist industry. These areas are safe and attractive, and the Cartagena market's most expensive sectors. Of the two, San Diego is more homey, less touristy, and a better place for expat living.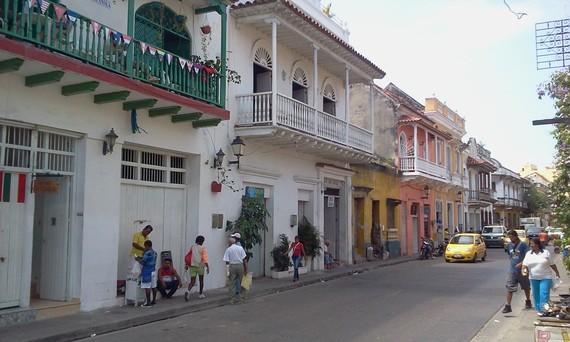 Outside the wall -- but still in the historic district -- is Getsemaní. Real estate in this neighborhood is less expensive but not cheap. Ten years ago, this area was run-down and dangerous. You had to be careful during the day, and no one with sense wandered around here at night. Today even The New York Times travel section is talking about Getsemaní, so its days as an undiscovered bargain are over. Within easy walking distance of Centro and San Diego, it's become trendy, with bars, boutique hotels, and popular night spots. It's also become relatively safe. Of course, now it's also more expensive, though real estate in most of Getsemaní is about half the price of properties inside the wall.
Among the beach areas, the most popular are El Laguito, Bocagrande, and Castillogrande, all within walking distance of one another and a short cab ride from the historic district.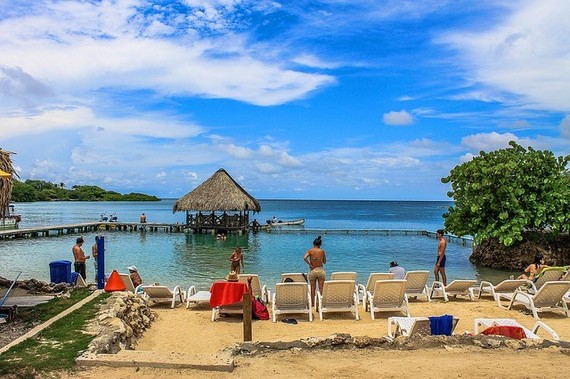 El Laguito is the most bustling beachside tourist destination, with an attractive area of cafes and restaurants. It's the most popular area for expats. The beaches are busy with vendors selling everything from tablecloths to cold drinks and cigars. Women prowl the beach with bottles of lotion offering massages to both male and female beachgoers, while the occasional call girl strolls the sands looking for clients.
The best beach home buys are in El Laguito, where properties tend to be smaller and to perform better as rentals.
Castillogrande is a high-end residential area with quiet, peaceful beaches and few tourists. The tranquil, tree-lined streets are well-kept and lined with attractive homes and high-end apartments. Unlike El Laguito, apartments here tend to be large (more than 2,500 square feet) and are more apt for year-round living or luxury part-year living.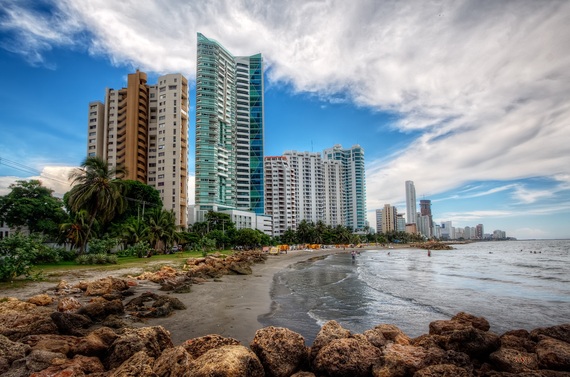 Spanning the short distance between the ocean and the bay, Bocagrande is a cross between El Laguito and Castillogrande. Its ocean side is a quieter version of El Laguito, while the bay side looks and feels like Castillogrande.
At current exchange rates, it's possible to own an ocean-view apartment in Laguito or Bocagrande, for example, for as little as $150,000 or less. You could buy a new, high-end, and well-finished water-view apartment in Castillogrande for as little as $200,000; $250,000 is a more reasonable budget.
The two biggest downsides to Cartagena are the weather (it's hot) and the tourist annoyances -- the ever-present vendors trying to sell you something, the scamming moneychangers, and, at times, the volume of tourists themselves. Pay attention to where the tourists congregate in greatest numbers when considering options for where to base yourself. Some neighborhoods are definitely less comfortable in this regard than others, and these annoyances are generally worst in Centro, on the bay side of Bocagrande, and on the beach at El Laguito. They're less notable in San Diego, Getsemaní, and the off-beach areas of El Laguito, and they're almost nonexistent on the bay side of Bocagrande and in Castillogrande.
Related Articles:
Retirement Lifestyle Options In Cartagena, Colombia
Making A Plan For Living, Retiring, Or Investing In Colombia
Colombia Is The World's Next Top Lifestyle And Retirement Haven
Earlier on Huff/Post50:
PHOTO GALLERY
Awesome Dads