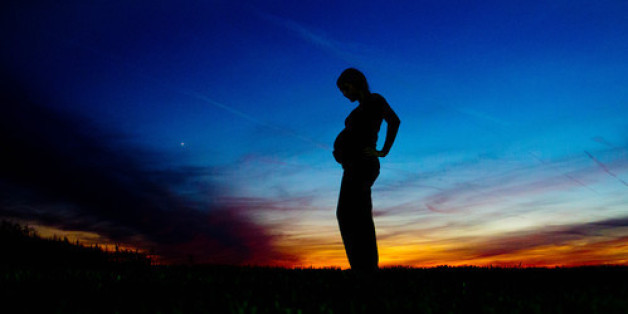 Dear Friend,
In some ways I envy you. I envy your big round belly, constant admirers, and excuse to eat ice cream for breakfast. I envy your time, your naps, your organized nursery and neatly folded baby clothes. I envy your ignorance -- your wonderful, pregnant, pre-baby ignorance.
I don't envy your birth, or more accurately your post-birth. Sorry about that. I'm sorry because everyone says "the pain is worth it," but fails to acknowledge how you shit glass for weeks. I'm not sure why no one tells you this. Someone should tell you so you don't call your doctor in a panic and say something sad like, "I don't think my anus is in the right spot."
You are probably wondering about contractions. I know it's incredibly frustrating not to know what to expect. Have you ever had your arm fat pinched? It's like that, but in your uterus.
Good luck. You'll be fine.
Eventually you will come home, which is where the story really begins. Right away your home will look different, like a relic of a past life. You will look around at all your things and wonder why it feels like 10 years since you were a normal person.
The first thing you will want to do is sleep. You may be thinking, didn't I just spend three days sleeping in the hospital? The answer to that is no.
A word on breastfeeding: it may come easily, it may not. What I can promise you is that it will get better and it's OK to ask for help. Despite rumors that it is "the most natural thing on earth," breastfeeding can actually be pretty tricky. If you want to go the formula route, that's fine too. You won't go to Mommy Hell. Feed the baby.
Things people will say to you that may or may not make you want to cut them:
It's such a magical time, isn't it?
Don't you just love being a mommy?
Breastfeeding is such a bonding experience, don't you think?
Ignore them.
Treasure those who bring you meals and take out trash and quietly clean up your house. Make a note of the ones who say "this is hard," because they are the ones you call at 2 a.m. when the kid still won't latch. Honor them later, take advantage of them now.
It won't be long before you'll be holding your baby for the very first time. My heart swells to think of it.
What an adventure, what a beautiful site. It is holy ground.
You got this.
*****
A version of this post originally appeared on Kate Baer's blog.
Like Us On Facebook |

Follow Us On Twitter |

Contact HuffPost Parents