In a new editorial angle, TINC Magazine is excited to provide coverage of Chicago innovation by letting the innovators speak for themselves! Kicking off our TINC Interview Series is ProOnGo, a local company who created their own mobile platform for employees and their companies to fluidly track and manage company expenses on the road.
TINC: Startup vs. Growth Company AKA - What stage are you in? Series A (early stage) or "Growth Mode"?
ProOnGo is in growth mode. ProOnGo was founded in 2008 by Phillip Leslie, starting off with only a Windows Mobile application.
Since then we've expanded to support BlackBerry, iPhone & iPad, and Android devices as well as creating a Web Portal. The past 12 months, we've seen explosive growth, both in sales and employees, and we're continuing to make our product better and better as each day progresses.

TINC: Give us your Elevator Pitch! 

ProOnGo simplifies managing employee expenses; your employees record their expenses from the road using the ProOnGo mobile app, and you Approve/Deny their expenses from your mobile device or any laptop and desktop and sync with your accounting system.
TINC: To quote your website, "Track your expenses instantly with our mobile apps, secure web portal, and email-in receipt receiver... all while delighting your expense approver with a report format that fits your company's QuickBooks requirements, Excel expense report template, or other customized report type." Can you tell us more about the reach of your software and in what capacities it works?
The ProOnGo solution is designed for small businesses and traveling sales people which require accurate expense records. The goal we had in mind when developing ProOnGo was to have expense approvers and employees spend the least amount of time possible recording their expenses and ensuring compliance with their accounting system.
We came up with the mobile application, ProOnGo Expense, so that employees and expense approvers could utilize those brief two minute windows in which they are waiting in line at Starbucks or sitting at the gate in the airport, to record their expenses or approve their employees' expenses.
We've been tested on hundreds of mobile networks and mobile devices, so ProOnGo is fully functional from every corner on the globe (that has a data signal). And even if you don't have a data connection, ProOnGo operates without Internet -- so you can always record your expenses and ProOnGo will update your expense list the next time you're connected to the internet.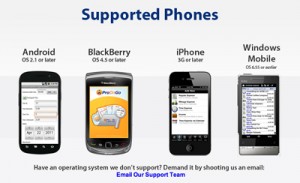 TINC: What are common problems you see with the companies that your firm works with? How does your firm work to assist businesses with these problems?
One of the most common problems we've come up against while working with other small businesses is the compliance between employee expenses and the company's accounting system. Often times, the expense approver is spending hours and hours every week correcting the sales person's expenses because the employee didn't label their expenses with the proper information.
What we've done with our solution is strike the problem at its heart by making it easier for sales people to record their expenses. We also simplified the way expense approvers make corrections and approve their employees' expenses, so they will only have to spend a couple minutes each week looking over their employees' expenses from their smartphone, tablet, desktop or laptop.
TINC: What makes you 'special'? How is your product different from the other guys?
What differentiates ProOnGo from the other 1100 expense-tracking applications available for smart phones these days is speed and compliance.
This greatly improves turn around both for the employee and the company; the employee is reimbursed faster and the company has a greater insight to the real-time amount of money spent.
And with a simple user interface on both the mobile application and our ProOnGo Web Portal, it's very simple for employees to label their expenses to ensure compliance with their company's accounting system. This way, expense approvers spend minutes looking over expenses, instead of hours correcting expenses.
We also offer the speediest way to record receipts; the ProOnGo Receipt Reader. The Receipt Reader automatically extracts the merchant name, date and total amount of a receipt to create an expense, so employees just have to take a picture of their receipt with their smartphone or tablet, scan their receipt and email it to ProOnGo, or forward the e-receipts they receive in their inbox and ProOnGo will automatically create an expense for them with no typing involved.
TINC: Who holds your top executive level positions?  Why those roles? 

Phillip Leslie is the CEO and founder of ProOnGo.  Phil brings management and technical experience from his several years at Microsoft as well as an MBA from University of Chicago.
Dave Hacker is the Director of Engineering.  He brings management and programming experience on both web and mobile platforms as a consultant in Chicago and graduate of Purdue.
Phil and Dave have both travelled extensively so they share the pain of filing expense reports.  Fortunately, as proud geeks, they were in a unique position to solve this problem.
TINC: Tell us about development platforms you may be using, or what you're coding this in.
Phil and Dave were both developers at previous companies and started the company sharing a room, programming back-to-back so are definitely 'more technical.'  As ProOnGo has grown, we've brought in more development help.  However, Phil and Dave still code whenever they can (nights, weekends) while also helping grow the business in other ways.
As far as development platforms, ProOnGo Expense operates on all three major mobile operating systems; BlackBerry, iPhone and Android. A good portion of our development time is spent ensuring conformity in terms of features and UI between the three platforms.  This means our team has coding experience in a variety of programming languages including Java, C++, Cocoa, and PHP.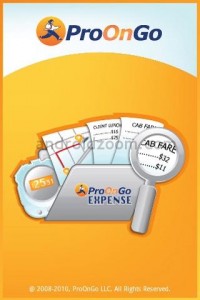 TINC: What is your technical approach that makes your software better? How are you getting the details right or working in a more optimized way?
From a development perspective, we use many informal Agile development practices such as SCRUM reports, code reviews, and iterating public software versions rapidly across the various phones and ProOnGo.com.  Although it involves a tough initial training investment, we've found it useful to train our developers across platforms (eg: web, BlackBerry, and Android).  For communication, we've graduated from simple email\whiteboard discussions to using software tools such as HighRise, LightHouse, and BaseCamp (very common startup sites).