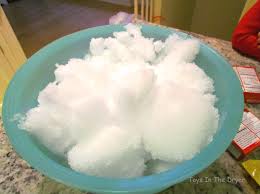 My kids have been going WILD for Strawberry snow ice cream this year. I think I made it once last year and apparently they remembered!
Here is the recipe
Large bowl of fresh snow (or shaved ice)
In a separate bowl mix:
1/3 cup of milk (cow, soy, almond, rice, evaporated or any kind of milk)
1/3 cup powdered sugar
1/2 teaspoon strawberry extract
Using an ice cream scoop, I scoop 1-2 scoops of fresh snow into a small bowl. Drizzle the milk mixture over the snow.
Voila!
Variations:
Vanilla snow ice cream - use vanilla instead of strawberry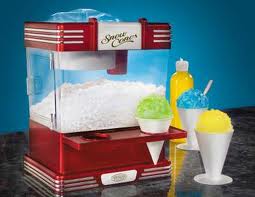 Fruit Snow Flavored Icee
Fresh snow or shaved ice
1 packet unsweetened fruit flavored drink mix (like Kool Aid)
1 cup sugar
2/3 cup water
Mix drink mix, sugar and water in a sauce pan over medium heat. Stir until sugar is completely melted/dissolved. Remove from heat and cool.
Drizzle cooled syrup over shaved ice or snow.
Find more recipes and other projects on my blog: http://householdhowto.blogspot.com/