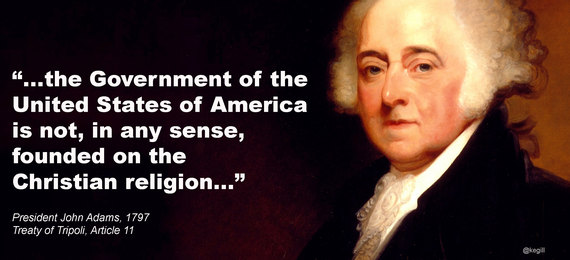 After allegations that a school teacher told her students that "any parent who supports [Obama] is not a Christian," officials insist that they have "addressed" the issue.
Dublin City Schools Superintendent Chuck Ledbetter told NBC affiliate WMGT that "we're always going to address our issues and learn and move forward and grow." He did not tell either NBC or WMAZ what, if any, disciplinary action was taken.
The (unnamed) parent spoke to the Dublin School Board at its March 23 meeting, where he outlined the teacher's behavior, the school's response, and his dissatisfaction with the lack of redress.
WMGT identified the teacher as Nancy Perry. Her husband, Bill, is on the Dublin School Board and accompanied her to the parent-teacher meeting to discuss the event. His participation in the conference violates Georgia rules governing local boards of education.
Ledbetter acknowledged that this should not have happened but did not explain what the Board will to do ensure that it does not happen again.
"A board member being in a parent-teacher conference can tip the balance, or at least from the appearance, tip the balance of fairness," he said. "It is not a practice that we can allow."
Ledbetter speaks about the issue as though it were one of political belief, not religious belief: "talking politics, especially giving political opinions, can be very divisive."
Read on Facebook the Letter to the Editor from the local chapter of the NCAA sent to the Dublin Courier Herald.