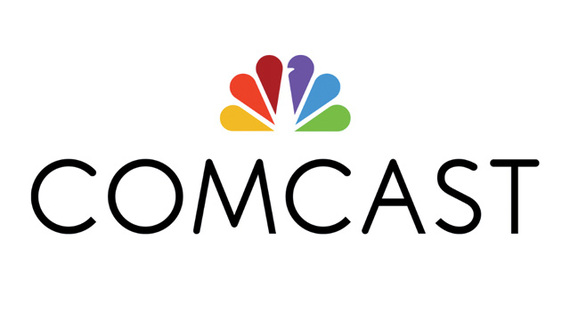 The documented reduction in quality of Netflix video delivered to Verizon and Comcast customers since October 2013 illustrates the danger of having infrastructure controlled by the same companies that make money when you view their content. This sort of market power can only happen in a industry that is highly concentrated, an oligopoly or monopoly.
Comcast and Verizon have successfully positioned this battle of the bits as one between corporations. This framing implies that Netflix is "pushing" content and, thus, should have to bear its costs.
But that's not what's happening.
Netflix isn't pushing content. We, the people, have chosen to watch Internet-streamed video rather than live "television." We are pulling those bits; Netflix isn't pushing them. But our Internet providers have convinced the media that this conflict is Netflix's fault rather than admit that they are losing in the market called "attention."

A retired econ prof once told me that Karl Marx predicted market consolidation: oligopolies and monopolies. So when the Comcast/Time Warner Cable merger proposal hit the Interwebs, I went searching for a reference.
I let Google's auto-complete rule after typing <Karl Marx oli>, so I didn't get search results related to oligopolies. Instead, I found myself staring at oligarchy.
Oligarchy?
In case your political science glossary is as rusty as mine, oligarchy is rule by the few, whether it's a state, country or business.
Encyclopedia Britannica elaborates
: "especially despotic power exercised by a small and privileged group for corrupt or selfish purposes." The entry continues:
Karl Marx and Friedrich Engels insisted that, throughout capitalism, the key capitalists had controlled the government; they coined the dictum, "the state is the executive committee of the exploiting class."
A peak at the revolving door that is Comcast, the cable industry and the federal government suggests Marx and Engels had seer-like powers. The "revolving door" is shorthand for moving back-and-forth between jobs in industry and government in roles that confer or shape policy on the affected industry or business.
According to OpenSecrets analysis, the communications/electronics sector (10.4 percent) is second only to finance/insurance/real estate (12.1 percent) sector which "most frequently [uses] lobbyists who have spun through the revolving door of federal politics and government." In addition, OpenSecrets identifies 50 people affiliated with Time Warner (TWC was spun off in 2009) who have "been through the revolving door," which they constrain to lobbying. Another 18 are affiliated with and currently employed by Comcast.
Advocacy / National Cable & Telecommunications Association
We see the classic revolving door pattern here, with movement from government service to (more lucrative) advocacy and lobbying of former co-workers.
Michael Powell: NCTA President & CEO (2011-present). Powell was the chair of the FCC (2001-2005) during the Bush Administration. During his tenure, the FCC ruled that cable company Internet services were exempt from common carriage and that telephone company DSL services were as well, thus ending the requirement that telephone companies share their copper with other service providers.
James M. Assey, Jr.: NCTA Executive Vice President (2008-present). Assey was Senior Democratic Counsel to the U.S. Senate Committee on Commerce, Science and Transportation, the committee responsible for cable industry oversight. He had previously been the Senior Democratic Counsel on Communications and Media Issues for the Committee chaired by U.S. Senator Daniel K. Inouye (D-HI) and Telecommunications Counsel for former U.S. Senator Ernest F. Hollings (D-SC).
K. Dane Snowden: NCTA Chief of Staff (2011-present). Snowden was the FCC Consumer & Governmental Affairs Bureau Chief (2001-2005). In both positions, his responsibilities included strategy.
Congress
Congress has oversight over all telecommunications and antitrust issues via committees in both Houses.
Senator Chuck Schumer (D-NY): A member of the Senate Judiciary Committee sub-committee on antitrust, competition policy and consumer rights; Schumer spoke highly of the deal when it was announced but failed to disclose family ties until media reports let the cat out of the bag.

His younger brother, Robert Schumer led Time Warner Cable effort in the merger;
American Lawyer dubbed him "dealmaker of the week" in response (and, likewise, did not note that his brother was a U.S. Senator).

By the end of the week, Sen. Schumer had recused himself. Given that his younger brother had worked on Time Warner mergers since 1989, Sen. Schumer's assertion that he had "no knowledge his brother was working on the deal" does not pass the straight-face test.
Federal Communications Commission
The FCC regulates all communications -- radio, television, wire, satellite and cable -- in the United States. Congress created the independent agency in 1934 with five commissioners (five-year terms) appointed by the president and confirmed by the Senate. Only three of the five may be members of the same political party; currently there are only four commissioners
Chairman Tom Wheeler: became chairman November 4, 2013, a pinnacle in a revolving door path. He has an extensive career in cable and telecomm, both as an entrepreneur and advocate. He served as president and CEO of the Cellular Telecommunications & Internet Association (CTIA, 1992-2004) as well as president and CEO of the National Cable Television Association (NCTA, 1979-84). He has publicly supported the FCC's role in maintaining an "open Internet."
Commissioner Ajit Pai: appointed in 2012 for a term ending in 2016. According to his official biography, Pai "served as Associate General Counsel at Verizon Communications Inc., where he handled competition matters, regulatory issues, and counseling of business units on broadband initiatives." He worked with the Department of Justice Telecommunications Task Force "on proposed mergers and acquisitions and on novel requests for regulatory relief following the enactment of the Telecommunications Act of 1996."
Former Commissioner Meredith Attwell Baker: served as an FCC commissioner for only two years (2009-2011). She resigned her position at the FCC to go to work for Comcast as senior vice president for government affairs for NBC Universal. Baker, a Republican, was one of four commissioners to approve the controversial merger in January 2011.
Federal Trade Commission
The FTC is an independent agency established in 1914, charged with consumer protection. The FTC ordinarily
oversees cable mergers
.
Republican Commissioner Maureen Ohlhausen: An Obama appointee, Ohlhausen is serving a five-year term that expires in 2018. Hers is a true revolving door career. Before becoming an FTC commissioner in 2012, Comcast was one of her clients; she was a partner at Wilkinson Barker Knauer, LLP, "where she focused on FTC issues", according to her official biography. And prior to that? A long-time FTC staffer, including a stint from 2004-2008 leading the FTC's Internet Access Task Force. She recently had a Reddit AMA.
Republican Commissioner Joshua Wright: An Obama appointee, Wright is serving a five-year term that expires in 2019. Prior to this appointment, he was a professor at George Mason University School of Law and was the FTC"s first Scholar in Residence from January 2007 to July 2008. Since 2009, he was a senior consultant with an economic consulting firm, Charles River Associates. RepublicReport notes that Wright was on a CRA team involved in securing "antitrust clearance from the DOJ and FCC" for the Comcast/NBC Universal merger. He "earned nearly $900,000 in outside income consulting for various Charles River Associates clients." Wright's academic and public writing (Twitter, blogs) positions him on the "pro" side of consolidation and mergers.
White House / Department of Justice, Anti-Trust Division
This may be the most egregious
revolving door connection
. The Obama Administration anti-trust head was one of the lawyers who orchestrated the Comcast purchase of NBC/Universal, turning it into a vertically integrated entertainment company. Now his former employer - from whom he's still getting annual payments - is asking for another merger, horizontal this time. The DOJ typically reviews media mergers.
Is now a good time to point out that the anti-trust division broke up Hollywood"s vertically integrated movie-making/movie-house system more than 60 years ago? In U.S. v. Paramount Pictures, et al., the U.S. Supreme Court ruled that the eight movie studios had violated the Sherman Anti-Trust Act. The court forced them "to divest themselves of their own theater chains."
It's probably a good time to point out that NBC/Universal is more than NBC, over the air television. It's MSNBC/CNBC and Weather Channel cable news as well as other cable channels like SyFy, E!, USA Network, Bravo, Oxygen Media and Sprout. It's NBC Sports (Olympics) and the Golf Channel, among others.
It's a lot of content. And a very wide distribution.
White House / President Obama
In 2011, Politico reported that
President Obama
"raised eyebrows this weekend when he visited Comcast CEO Brian Roberts' Martha's Vineyard home." OpenSecrets noted at the time that Comcast employees had donated $200,000 to the Obama Victory Fund, making them "
the top organizational donors
." Comcast employees beat out Goldman Sachs, Dreamworks, Sony and Disney. The Obama Victory Fund was an Obama campaign/Democratic National Committee joint fundraising committee.
From David Carr at The New York Times: the President rubs elbows with Comcast executive vice president David L. Cohen, the man in charge of Comcast"s presence in DC. Cohen and his wife raised $1.2 million for Obama at an event in their Philadelphia home in 2011.
Money and agenda-setting
But Marx and Engels went further, as
Yale lecturer John Stoehr points out
: those who rule also set the agenda. This is a varient on
George Orwells's observation
: "History is written by the winners."
In their 1846 book The German Ideology, Marx and co-author Frederick Engels took a look at human history and made a plain but controversial observation. In any given historical period, the ideas that people generally think are the best and most important ideas are usually the ideas of the people in charge. If you have a lot of money and own a lot of property, then you have the power to propagandise your worldview and you have incentive to avoid appearing as if you're propagandising your worldview. Or, as Marx and Engels would put it: The ruling ideas of every epoch are the ideas of the ruling class.
How has Comcast shaped the ideas around cable regulation and legislation in the U.S.?
Comcast is the biggest player in cable when it comes to lobbying
In 2013, Comcast spent $18.7 million in lobbying,
according to reports compiled by OpenSecrets
. Add to that,
$12.9 million in 2010
,
$19.3 million in 2011
and
$14.8 million in 2012
. Total this decade: $65.7 million.
Time Warner Cable? About $31 million this decade.
Comcast is the biggest player in cable when it comes to campaign contributions
Every election cycle since the Comcast/AT&T Broadband merger (November 2002), Comcast was the number one donor, handing out more political contributions than the NCTA (which was usually number two).
In 2011, 97 members of Congress signed their names to a letter endorsing the NBC/Universal. Comcast executives or its PAC had contributed money to 91 of those 97 members, according to an analysis by The New York Times.
Since 2000, Comcast employees and managers have given $16 million to federal candidates, political parties, and outside groups (
OpenSecrets
):
2014 election cycle: $1,228,809
2012 election cycle: $3,664,926
2010 election cycle: $3,474,839
2008 election cycle: $3,012,154
2006 election cycle: $1,985,863
2004 election cycle: $1,398,985
2002 election cycle: $615,622
2000 election cycle: $730,809
This
Maplight analysis
provides details on contributions from January 1, 2001 through December 31, 2012:
Comcast gave $853,525 to members of the House Subcommittee on Communications and Technology
Comcast gave $6,678,446 to members of the House of Representatives (January 1, 2001 - December 31, 2012)
Comcast gave $53,000 to the Chairman of the Subcommittee on Communications and Technology, U.S. Representative Greg Walden (R-OR)
Comcast gave $100,775 to U.S. Representative John Dingell (D-MI), member of the Subcommittee on Communications and Technology. This is more than Comcast has given any other member of the House of Representatives over the same period.
Comcast cultivates organizational advocates through its charitable foundation
Just like football coaches watch game films to get ready for upcoming opponents, we can look at the recent Comcast/NBC Universal merger as a foreshadowing of tactics for this one. A recent New York Times analysis, conducted with the Center for Public Integrity, revealed that the
Comcast Foundation had contributed at least $8.6 million (2004-2012) to at least 54 "outside groups" that lobbied for the merger
.

Sure enough, "within hours" of the proposed Comcast/TWC merger, the U.S. Hispanic Chamber of Commerce was publicly lauding the proposal. Comcast has given more than $3.9 million to Hispanic advocacy groups since 2004.
But what the Hispanic Chamber of Commerce did not mention in its statement praising the transaction was that it had collected at least $320,000 over the last five years from Comcast's charitable foundation, which is run in part by David L. Cohen, the Comcast executive who oversees the corporation's government affairs operations.
The Comcast foundation has distributed $140 million in grants since its inception.
Here are a few of the organizations who endorsed the NBC/Universal merger, along with their foundation booty (2004-2012):
National Council of La Raza, $2.2 million
National Urban League, $835,000
Congressional Black Caucus Foundation (11 members wrote in support, not the association), $350,000
Hispanic Federation (N.Y.), $345,000
U.S. Hispanic Chamber of Commerce, $320,000
Congressional Hispanic Caucus Institute, $300,000
League of United Latin American Citizens (LULAC), $260,000
National Hispanic Caucus of State Legislators, $250,000
Women in Cable Telecommunications, $245,000
National Association of Latino Elected and Appointed Officials, $220,000
What can we do?
If you are concerned about access to high-speed Internet and don't want your Internet provider to be able to discriminate against bits coming to you from Netflix or Amazon while giving preference to its own video (or other) content ... then you need to do more than complain on Facebook or HuffPo or Twitter.
Learn about the industry structure and how it came to be that the United States is suffering from too much infrastructure competition, unlike most of the rest of the world which relies on regulated infrastructure with competition for services.
Write or call your Congressional representatives; send letters to the local offices.
Write or call the FCC and, when they open any of these issues for public comment: comment. Their next meeting is March 31.
In your correspondence, document prices and the extent (or lack) of competition for high speed Internet where you live. Don't let Comcast focus the conversation about this merger on access to television programming! Internet access is a much much more important consideration.
The only way to check the power of an oligarchy is to act. The alternative: being bulldozed.