I'm a "see-food" dieter. What grabs my eye in a moment of hunger is often what I go for. I imagine many of you can relate. Companies like Frito-Lay and Burger King count on it. Watch TV on an empty stomach and the next thing you know, you're speed dialing Dominos for an order of stuffed cheesy bread.
I find this is especially true for my kids. If I set out a plate of sliced fresh fruit and vegetables when they walk in the door from school, they'll dive in. If I don't, they're sniffing around the snack cupboard and complaining that I never buy Goldfish.
So, the trick to being healthy on a see-food diet is to make sure the food you see is what you really want to eat. With that in mind, I thought I'd share a handful of the healthy convenience foods I try to keep in rotation so my cooking is more nourishing and the lure of the cheesy bread less tempting.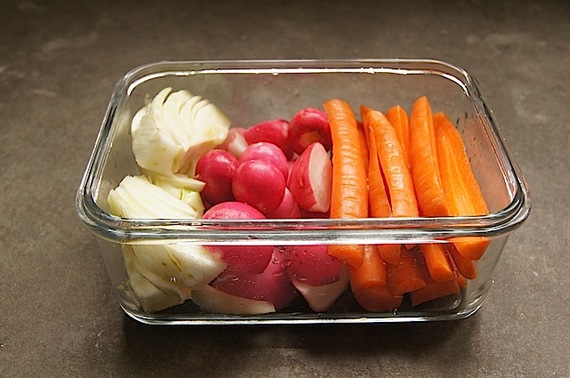 I try to keep fresh, cut up vegetables at the ready, sometimes relying on pre-washed ones from the market, such as snap peas or carrots. This simple measure makes it easy to add vegetables to school lunches and is especially handy when everybody is hungry as the dinner hour approaches.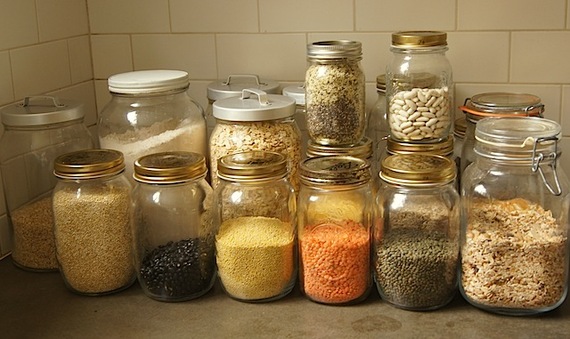 After investing some time at the bulk bins of my local food coop, I did an overhaul of my beans and grains, which used to be squirreled away in the cabinet. Instead, I've put them in plain sight on the kitchen counter to inspire healthy meals.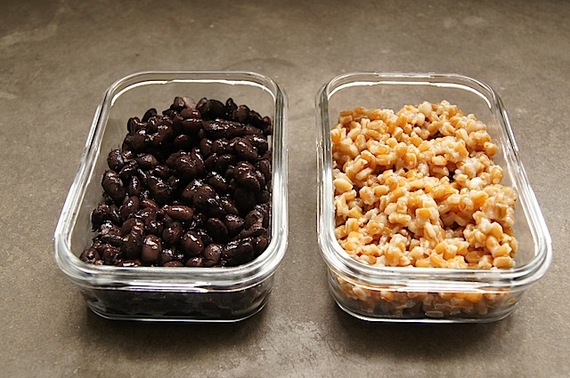 Getting some of those beans, legumes and grains cooked and within reach in the fridge makes it easy to have a healthy see-food diet. Convenience is everything. I'll toss farro or rice into scrambled eggs for breakfast, add grains or beans to lunch box salads, or combine the two and top with grated cheese for a simple lunch or supper. You'll find my crockpot beans, here, and some more about farro, here.
The key to eating plenty of dark leafy greens, which we know to be nutrient-packed, is having them washed, dried, and easy to use. Best for me, is to get the job done before the groceries get put away. I also regularly buy pre-washed kale, arugula and other dark greens when I'm short on time. Here, I've got beet greens ready to be sauteed for a quick side dish or chopped and stirred into soup or stews.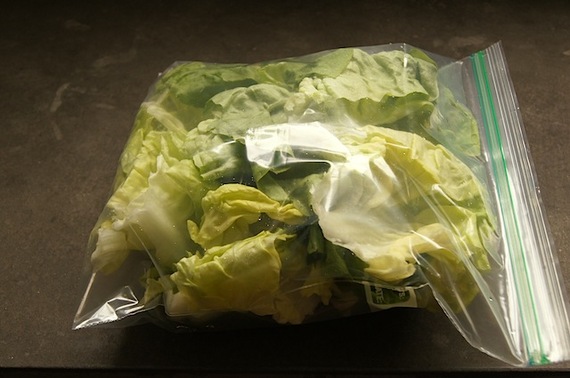 Washed lettuce is a refrigerator staple that makes it a snap to pull together salads for lunch on the go or to include greens at dinner time.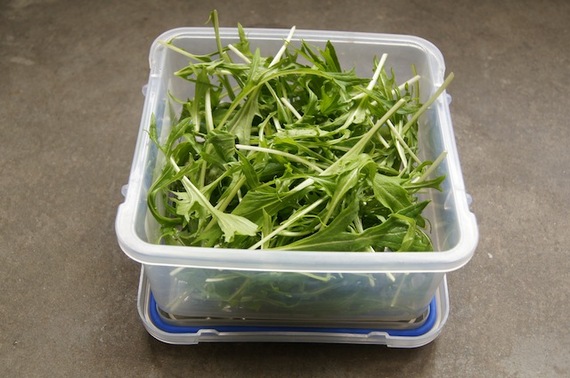 On a good week, I'll mix in another green or two to add interest and expand our ingredient repertoire. Here, we're giving dandelion greens a go because they arrived in our CSA box. Washed and ready, they get tossed into salads or tucked into sandwiches.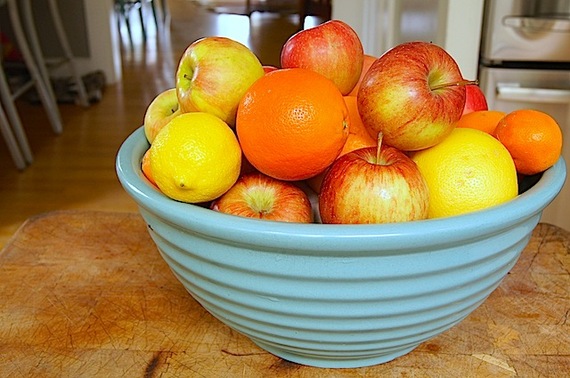 A fruit bowl has been a fixture on our kitchen counter since before the kids were born. It's the first thing they see when they walk in the kitchen and its contents evolve with the seasons.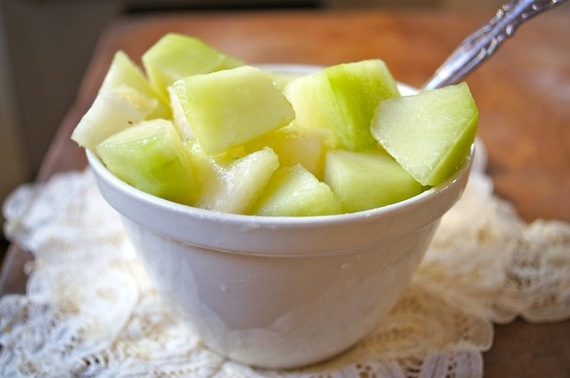 I also do my best to have refrigerated fruit such as melon, grapes and pineapple cut up and easy to eyeball.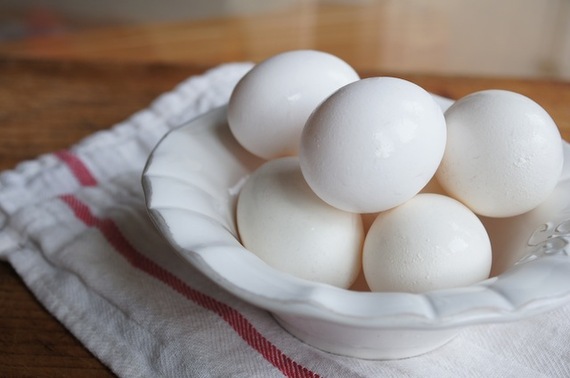 For quick, affordable protein, nothing beats a bowlful of hard boiled eggs for out-the-door breakfasts, sliced onto lunch salads or vegetables, transformed into simple deviled eggs, or for straight up snacking.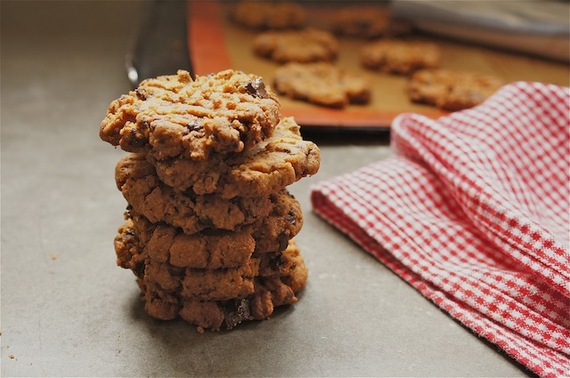 Lest you think it's all black beans and beet greens around here, I often have home baked treats in rotation such as these Four-Ingredient Peanut Butter Cookies. I figure if I've got all the healthy see-food options in place, there's room for goodies, too.
What are your see-food diet tips?