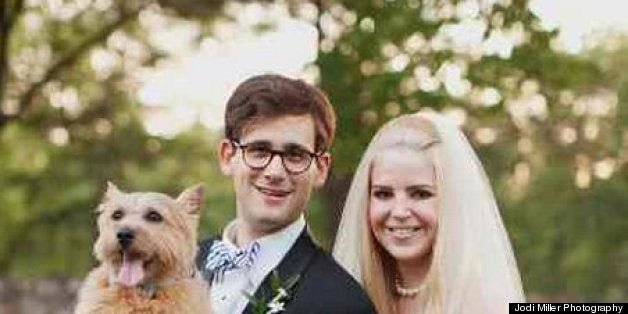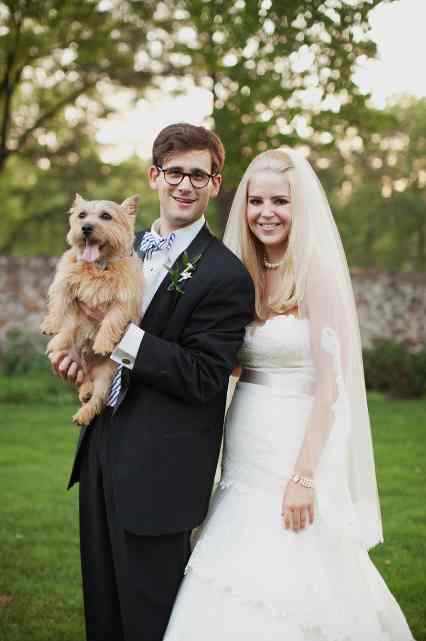 Dogs are becoming more a part of the family unit than they ever have before, so it only makes sense that people want to include them on such a special occasion. But there are a few things you need to keep in mind and prepare for before bestowing the 'dog of honor' title on your pooch.
Is Your Dog the Wedding Type?
Firstly, if you are a perfectionist, it might not be such a good idea. You need to be able to laugh off a paw print on a bridesmaids' dress or a little barking during the vows (depending on the personality of your hound). Basically, you can't sweat the small stuff and if things like this will stress you out, perhaps include your dog in your pre-wedding shoot but reconsider whether or not you want them at your wedding.
Choosing a Dog-Friendly Venue
Choose your venues carefully and let them know up front you intend to include your dog in your wedding. Right from the start, you want to make sure that you've chosen a venue who understands and will cater to your needs. The great news is as more and more people are including their fur-babies in their wedding, the more wedding venues are catching on to the trend and making it easier for couples to do so by being so accommodating.
Find the Right Pet Sitter
Have someone you know and trust to handle and look after your dog during the day. It could be a friend or family member who you know your dog loves. Otherwise you could always find a pet sitter who can look after your dog while they attend your special day. Don't forget you also need to think about how they will get to the wedding and how they will get home. Make sure all of these details are covered well before the day.
If you have a very energetic pooch try to wear them out before the ceremony so they are less likely to want to play up if they are on the cheeky side. It's also a good idea to let them walk around the ceremony area well before the wedding commences so they can mark any trees and shrubs well before the guests arrive!
Most of all, enjoy having your dog included on your special day. From my experience, dogs tend to ease the tension and add a spontaneous element of fun to every wedding!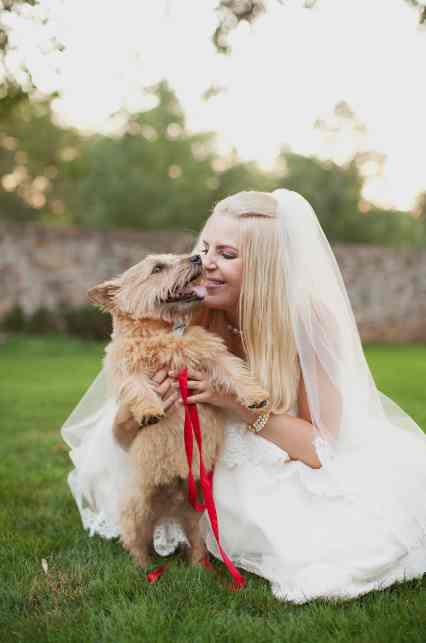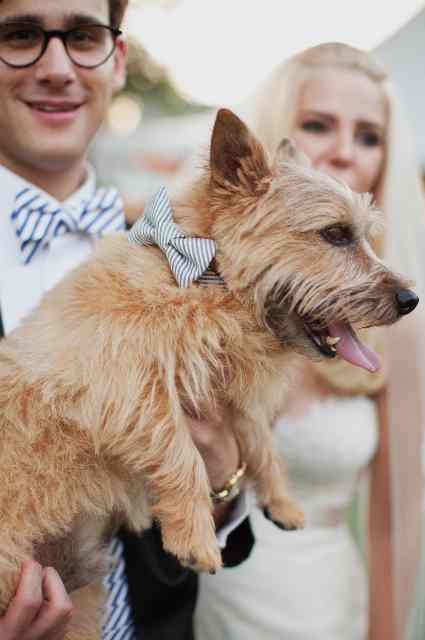 Photographs: Jodi Miller Photography