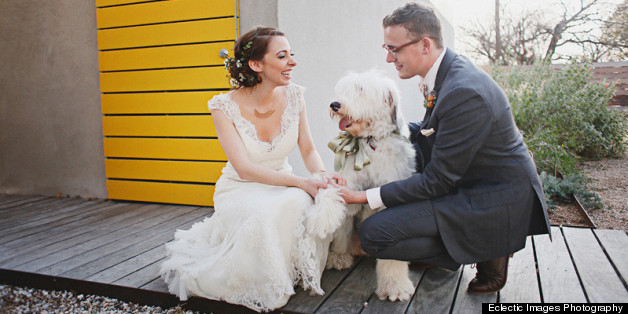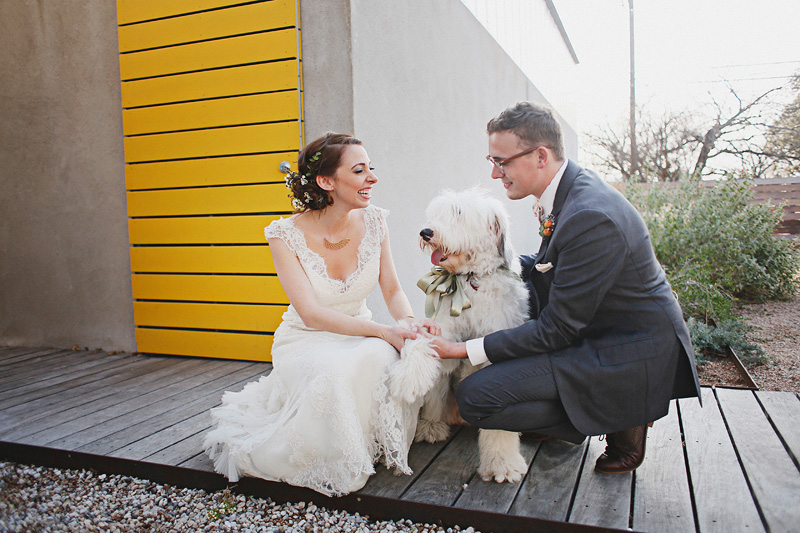 From my experience talking to hundreds of brides about this, there are a few things that you should be aware of when dressing your pooch for your wedding.
First things first, it really depends on what role they are playing as to what they should be wearing. If your dog is going to be ring-bearer for example, you need to figure out how the rings will be attached to their outfit. I've seen ring pillows tied to collars and harnesses which is a good option.
Like your 5-year-old niece, your dog will certainly let you know if you dress him/her in something that's uncomfortable, so choose an outfit that's reasonable for your dog. While some hounds aren't fussed at all when dressed up, others will spend the day rolling around trying to get naked.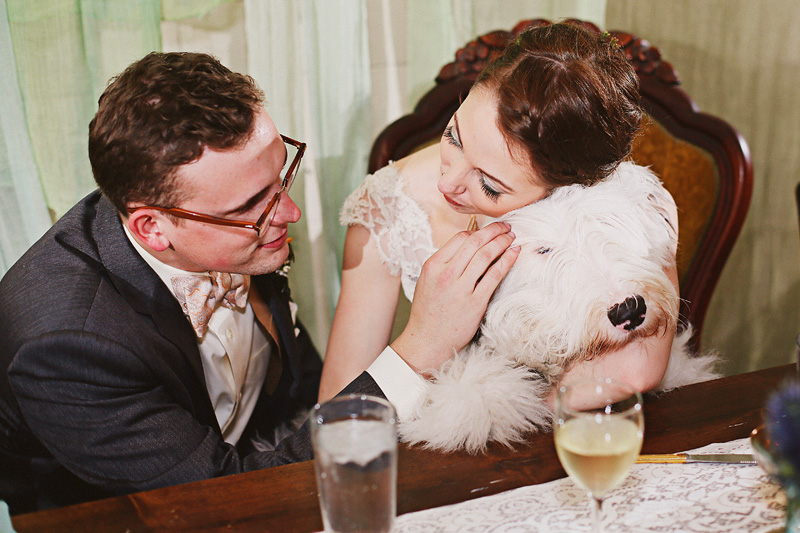 If this is likely the case with your dog, try something like a decorative collar or harness. If your dog's used to wearing these he/she won't know the difference, and will simply be completely unaware of how dapper he looks.
For beautiful photo ops you may even want to ask your florist to make your pooch a floral wreathe to wear. These look amazing, but should only be worn for the ceremony and photos.
If you are concerned about how your dog will act when wearing his/her wedding apparel let them try it on well before the wedding. Guaranteed within 30 minutes you'll know whether or not the outfits for them or if you'll need to go shopping for something a little more suitable.
If you're a creative type, why not try decorating a plain lead and collar yourself? Bows and fake flowers can look fabulous if attached correctly.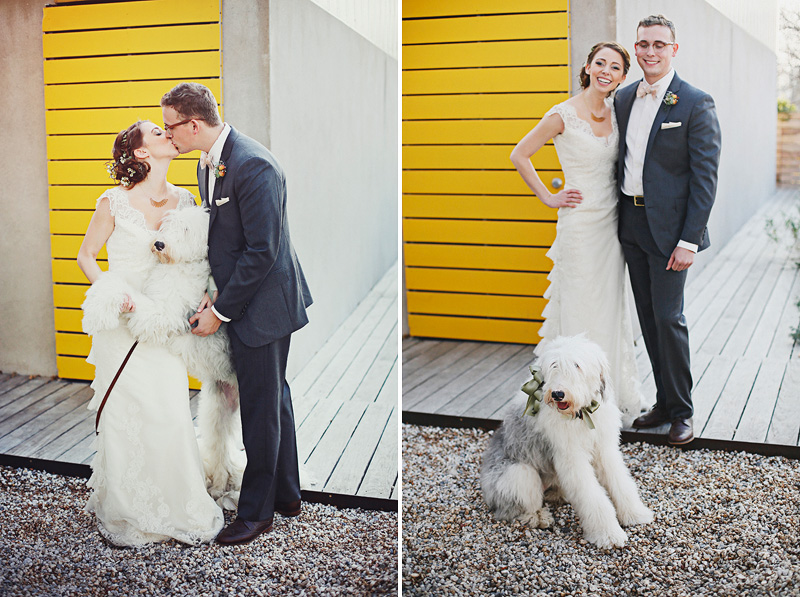 Photographs: Heather Banks, Eclectic Images Photography