If people know how much you love your dogs, it's likely they'll even expect a few "doggie-themed" final touches on your special day. Here are some great ideas to get you inspired!
An awesome way to add a bit of personality and flair to your wedding invitations and other items of stationery is to have a design that incorporates your furbabies in some way. I love these invitations that feature the couple's dogs.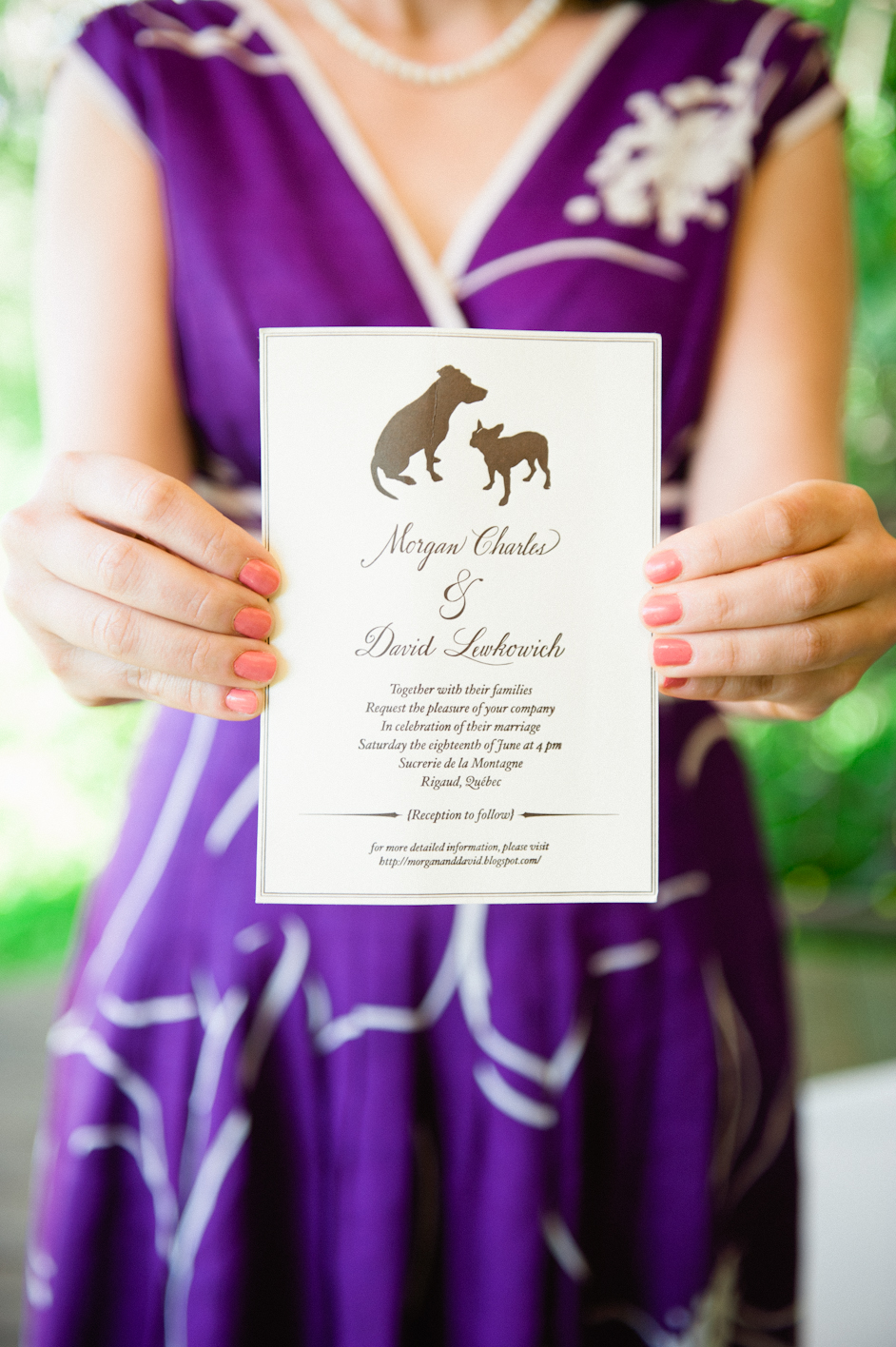 Photograph: Anne-Marie Bouchard
Don't forget your "save the date" cards either. Having your photographer include your dogs in your pre-wedding shoot can be loads of fun and you can end up with some stunning photos you'll cherish forever.
I love this "save the date" photo one couple used to notify their guests of their upcoming nuptials. Unfortunately the dogs aren't able to take part in the wedding as it's rather far from home so they made sure their dogs were included in their "save the date" shoot. Brilliant!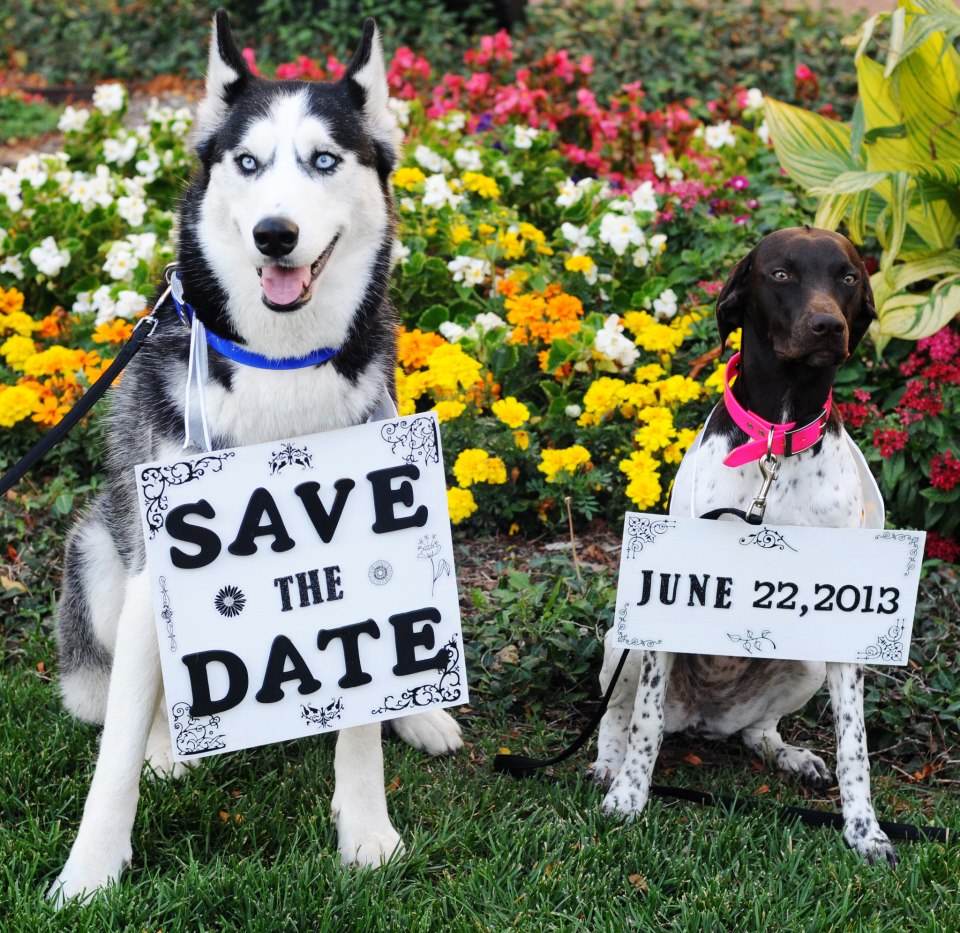 Why not include your pooch in your wedding cake topper design? I love this custom cake topper made in the Dia de los muertos theme (day of the dead) which includes a bride and groom along with custom characters that matched the couples pitbulls!