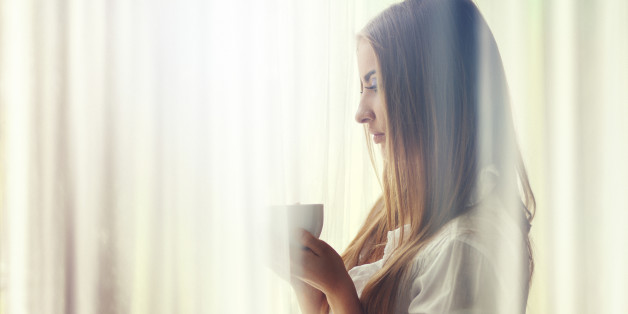 The Friday after Thanksgiving marks the start of the busiest shopping season of the year, and many waited in line a few days ago at stores across the country to save $20, or more, on items ranging from clothes and shoes to the latest in electronics. But, have you ever taken a moment to consider what that $20 represents?
For some, $20 means one more trip to their favorite coffee shop, while for others it means a manicure. For the National Domestic Violence Hotline, $20 means that we are able to answer the phone when Teresa* and others like her reach out for support.
Teresa is a caller we've had the opportunity to speak with several times over the last few weeks. Her situation was difficult, as are many that we hear on a daily basis. The first time we spoke with her, Teresa was uncertain about what to do with her life after leaving her abusive partner. She blamed herself, like so many of our callers do, and was considering returning, even though he had threatened to kill her on more than one occasion.
A few days later, Teresa reached out to us again. She was stronger than the last time we spoke with her but still scared. At The Hotline, we serve more than 250,000 people a year, who -- like Teresa -- who have the ability to get stronger each time an advocate is there to help when they need it most.
For nearly 20 years, the National Domestic Violence Hotline has operated a 24/7 hotline that offers more than just a bridge to safety. The Hotline is available 365 days a year and provides services in more than 200 languages, answering more than 600 confidential calls a day. Our advocates provide a vital link to safety, helping victims, survivors, concerned family and friends find services in their community. We answer calls like Teresa every day.
Unfortunately, the need is often overwhelming and advocates are not able to answer every call that we receive at The Hotline. Last year alone, 77,000 calls went unanswered because of a lack of resources. This fact is especially sobering given that many victims may only reach out for help once.
We want to make sure that we are always available to answer the most important call of a victim's life. This year, we're partnering once again with the Avon Foundation for Women, the world's largest corporate-affiliated philanthropy focused on issues that matter most to women. Thanks to their incredible generosity, we have the opportunity to raise $1 million to help domestic violence victims and survivors living in the U.S.
The Avon Foundation will match donations made directly to The Hotline now through Feb. 28 up to $500,000. The commitment to double each gift makes #GivingTuesday (Dec. 2) the ideal time to give. Your donation combined with the matching gift from the Avon Foundation will help ensure that we are there for even more victims and survivors.
One of our Hotline advocates had the opportunity to speak with Teresa again a few days ago. When we first spoke to her, she sounded hopeless. Now, she sounds confident and finally relieved. Near the end of the call, she told our advocate, "I am no longer a victim."
For every four women and every seven men, there is someone who like Teresa is experiencing abuse. With just $20, we can help change that and give hope to someone this holiday season.
This post is part of a series produced in celebration of #GivingTuesday, which will take place this year (2014) on December 2. The idea behind #GivingTuesday is to kickoff the holiday-giving season, in the same way that Black Friday and Cyber Monday kickoff the holiday-shopping season. The Huffington Post will feature posts on #GivingTuesday all month in November. To see all the posts in the series, visit here; follow the conversation via #GivingTuesday and learn more here.