We indulged in everything we could, from pizza to gelato and from wine to beer. I loved every single bite and sip and can still taste those flavors if I close my eyes.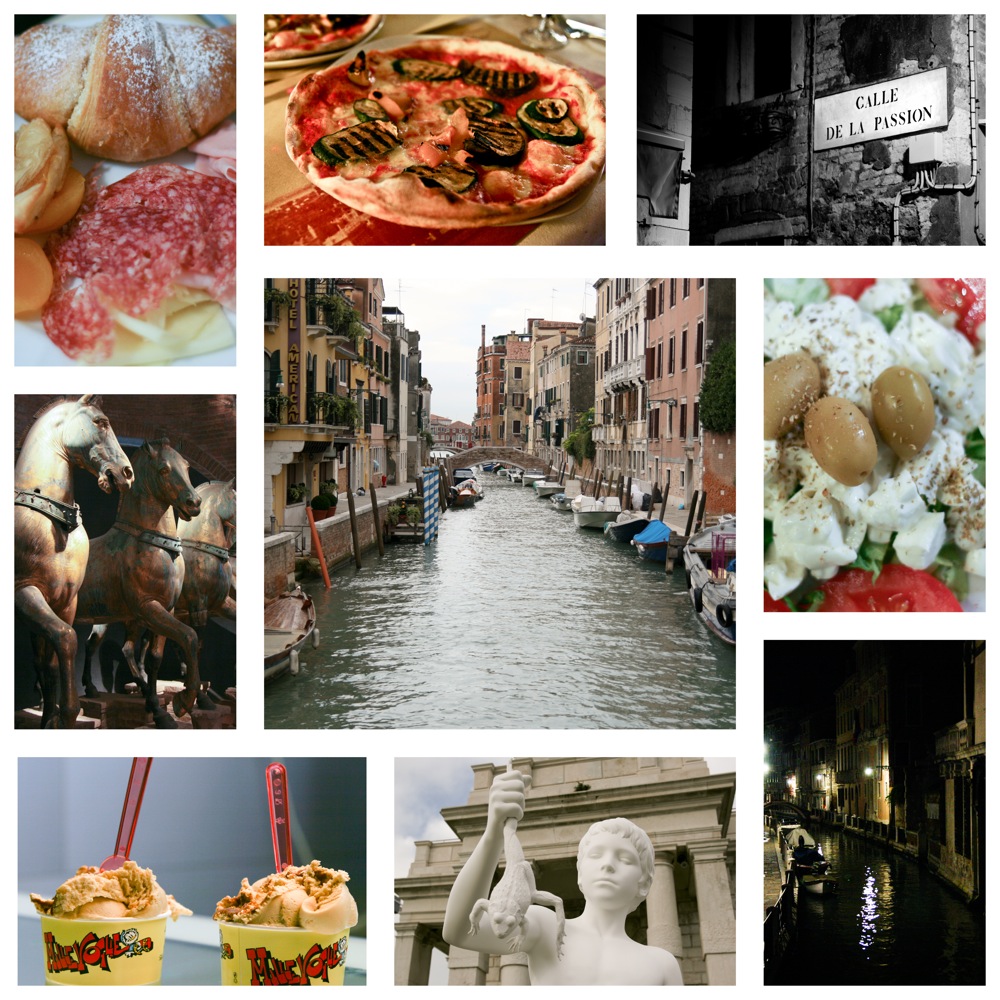 Not only did we eat, drink and act merry, we walked. And hiked. And walked some more. I'd spent the months before our trip in the gym and on the road, trying to get in the best shape possible so I could soak up every moment in Europe seeing things and not huffing and puffing on the sidewalk. I made it up and down Cinque Terre's hilly towns barely breaking a sweat and hauled luggage all over Italy.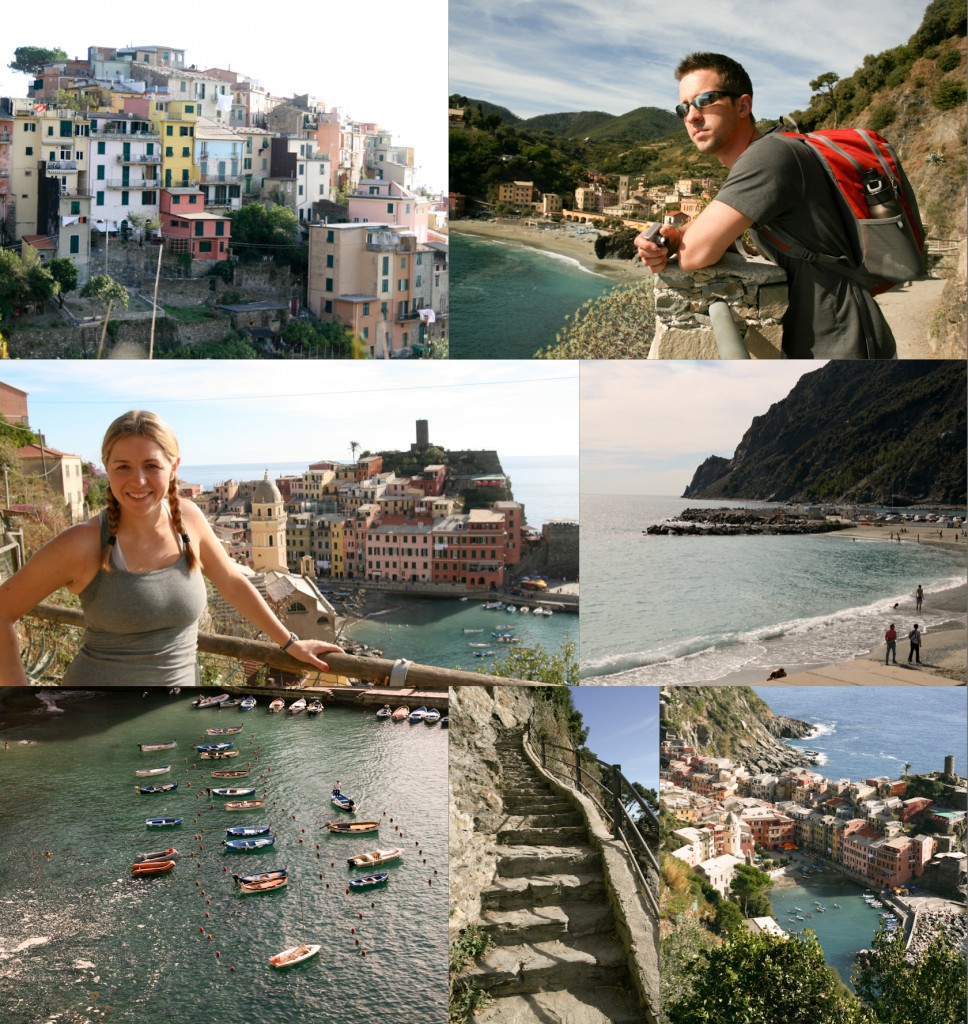 I took picture after picture -- more than 900 in less than two weeks. I wanted to be able to look back in the years to come and to remember how much fun we'd had.
What I saw instead was how big I looked in those shots. I went straight to my love handles and wide arms and indulged in a lot of negative self-talk. I didn't see the colors or the monuments... I didn't see how big our smiles were... I just saw my flaws.
I even cropped some of the pictures to try and hide what made me unhappy.
That was Oct. 17, 2011. On Oct. 25, 2012, we took pictures of our brand new family of three. I was just 12 days postpartum, well above my pre-baby weight and certainly above my ideal weight. I had not worked out in weeks, was not sleeping much and was probably at my lowest level of fitness in years.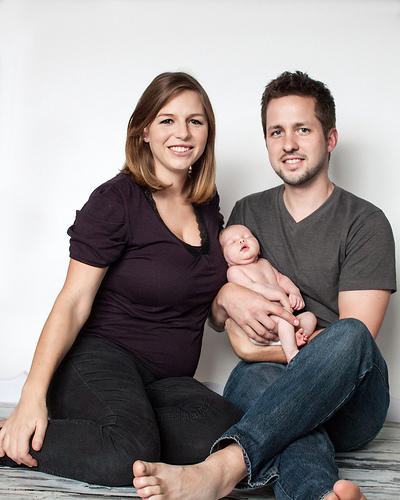 The difference? When I got these pictures from our photographer, I looked straight at my daughter. Then at my smile. Then at my husband's smile. Then at how happy and perfect we looked. Then at how small she was. I thought about the dreams I have for her and for us. I thought about how I hope she never looks at a picture and picks out her flaws. I thought about how malleable she is and how it will be up to me to instill confidence in her, for both her inner and outer beauty.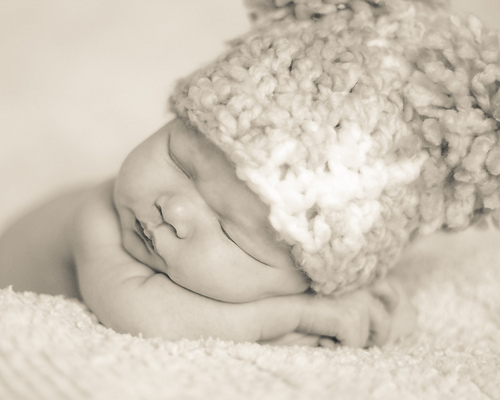 And finally -- last of all -- I saw my belly. Still squishy from carrying my baby for 41 weeks and battered from a 24-hour labor and delivery. And I thought about how beautiful and strong I feel. Not ashamed or self-conscious. Not afraid to share the pictures with the world.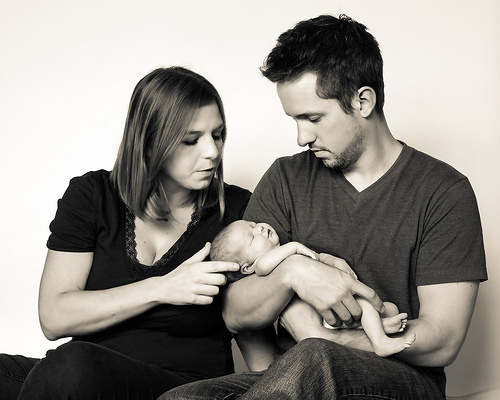 I will never stop working to have the strongest, most fit body I can. It's what will keep me alive and active for years to come, and I plan on sticking around to meet my grandchildren. I will never stop setting goals and being disappointed when I fall short. I will probably never stop seeing the parts of my body that are less than ideal. But I will stop rewriting history in pictures, as much as I can.
My daughter should know that happiness does not lie in how we look or what our weight is. She should never feel compelled to crop a picture to hide herself. I'm going to work every day to show her how amazing she is.